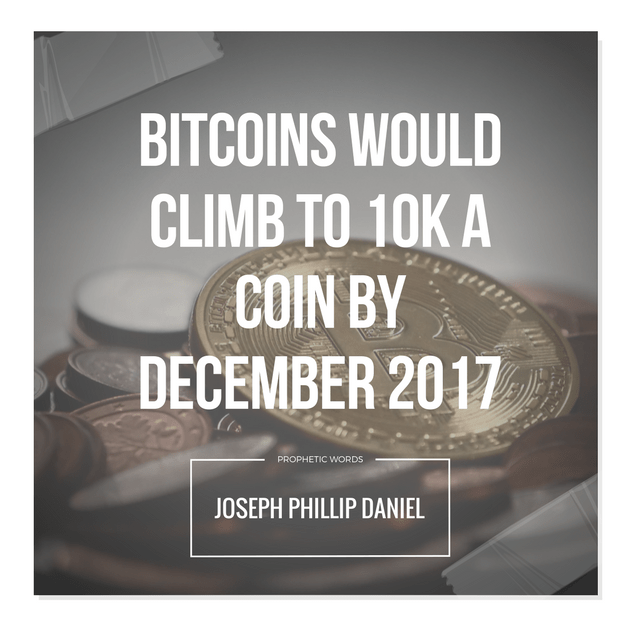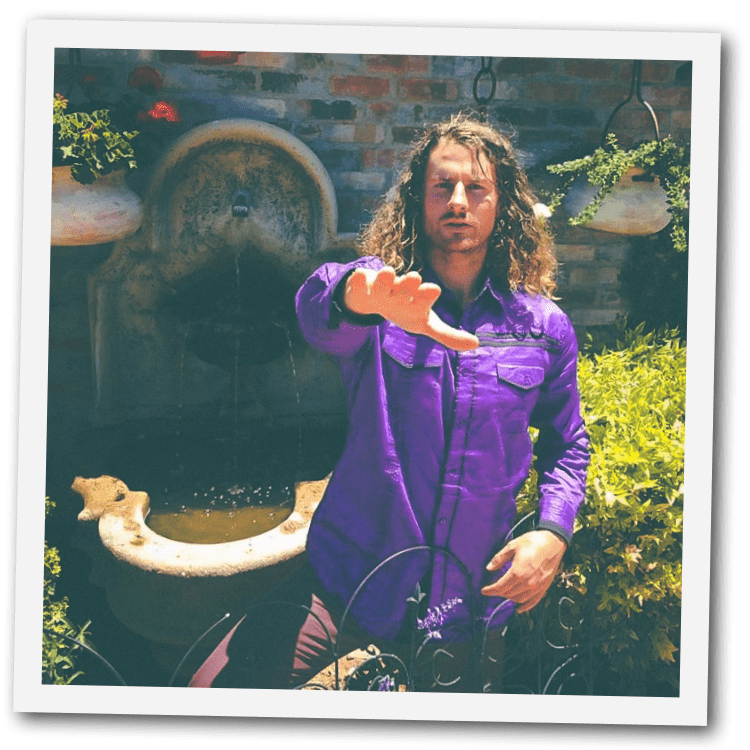 If you haven't yet heard of Joseph Phillip Daniel, you will want to subscribe to his page.
Joseph has personally told us prophecy that has included names that have come to pass.  He prophesied that a special appointment would take place, and even mentioned the day and the hour, which has come to pass.  He mentioned specifics about Michael's campaign that have also come to pass.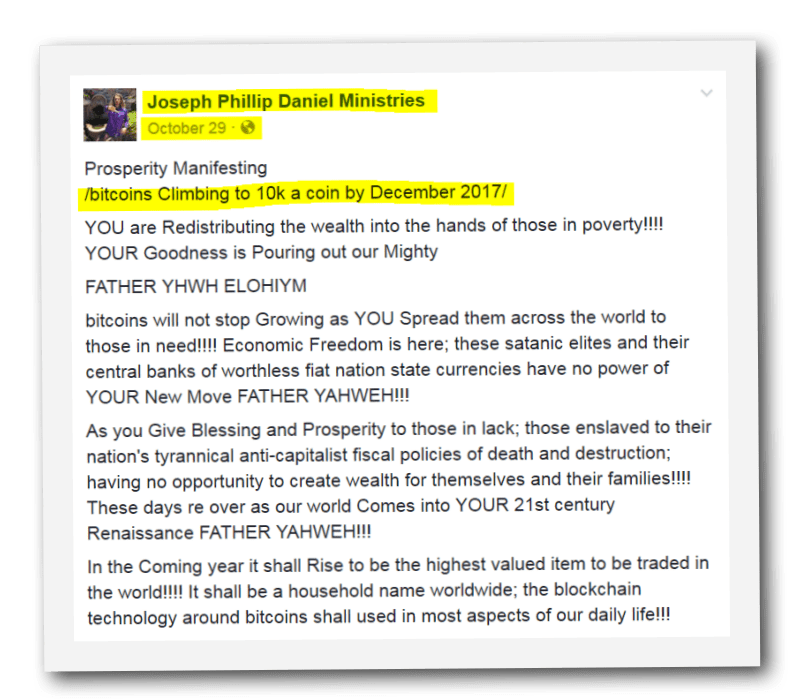 On October 29,Joseph Phillip Daniel Ministries released a prophecy that bitcoins would climb to 10k a coin by December 2017.  This has come to pass in early December.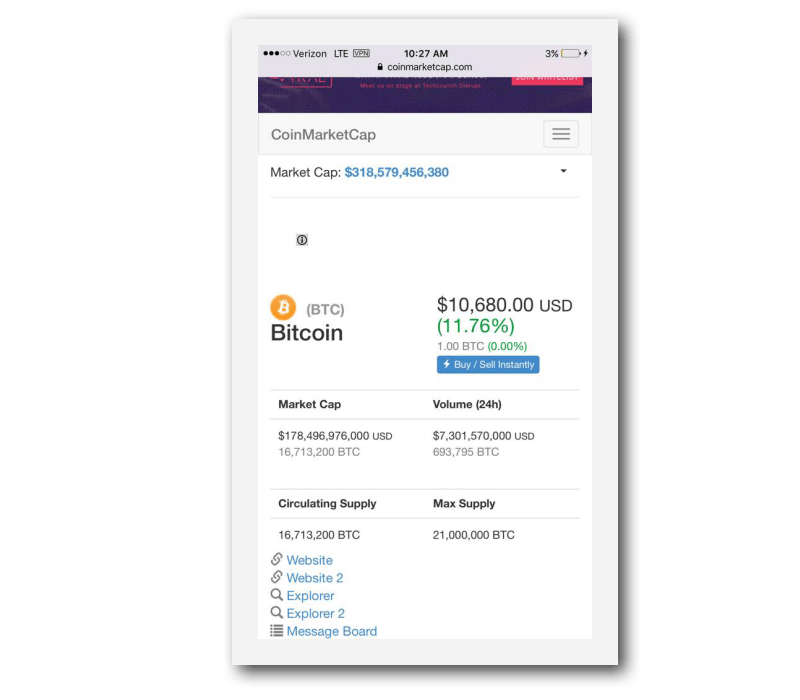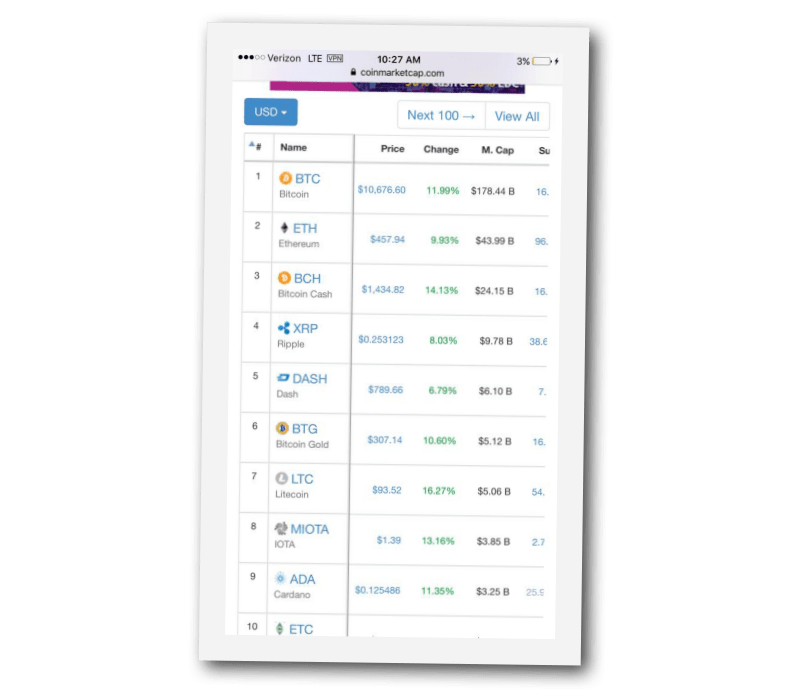 Sources for below picture: coinmarketcap.com december 1st 2017
Prosperity Manifesting
/1000% Increase in bitcoin market cap and price/
november 1st 2016 – november 1st 2017
/10 billion dollars to 100 billion/
A massive global shifting is Breaking Forth
the satanically controlled central banks can't touch bitcoin investors!!!! YOUR Economic Freedom is upon us our FATHER YAHWEH!!!
With The United States federal reserve buying bitcoins, under its leader powell; the beginning of bitcoin /etf's/ exchange traded funds, major banking institutions buying bitcoins and 30k new bitcoin buyers opening wallets a day; YOU are Increasing the market cap /10x/ our FATHER YAHWEH – november 1st 2017 to november 1st 2018 – to 1 trillion dollars and 10 trillion in the year after
The wealth Transfer is Manifesting the satanic elites have lost their financial power over the people – the satanic principalities of poverty are Thrown into Sheol now
Economic Freedom is here  By YOUR Power our BRIDEGROOM KING
YEHOSHUA HAMASHIACH
The Bitcoin price is Rising; from its current price today at 6560.00 dollars we shall see its Rise to over 100k in the coming months and years Reaching 1 million dollars
YOUR Goodness is Pouring out our Mighty
FATHER YHWH ELOHIYM
the satanic elites look on in horror aa their satanic vision is Dissipating
YOUR people are Prospering Good our FATHER YAHWEH /economically independent/
Read below article:/United States fed reserve buying bitcoins/
https://www.pymnts.com/…/new-fed-chair-powell-discusse…/amp/