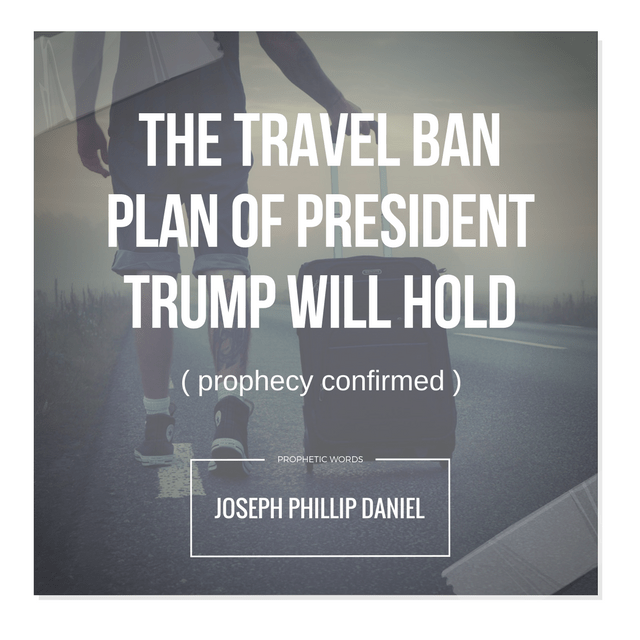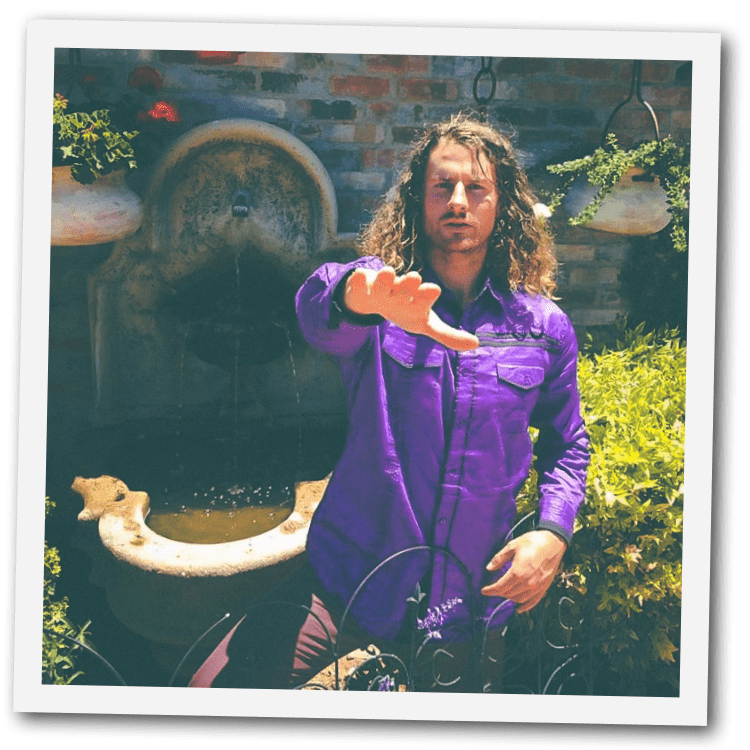 If you haven't yet heard of Joseph Phillip Daniel, you will want to subscribe to his page.
Joseph has personally told us prophecy that has included names that have come to pass.  He prophesied that a special appointment would take place, and even mentioned the day and the hour, which has come to pass.  He mentioned specifics about Michael's campaign that have also come to pass.
Joseph Phillip Daniel prophesied on October 1 outcomes of 5 United States Supreme Court cases.  The 5th case he prophesied that travel ban of Donald J. Trump will hold.  That has since come to pass.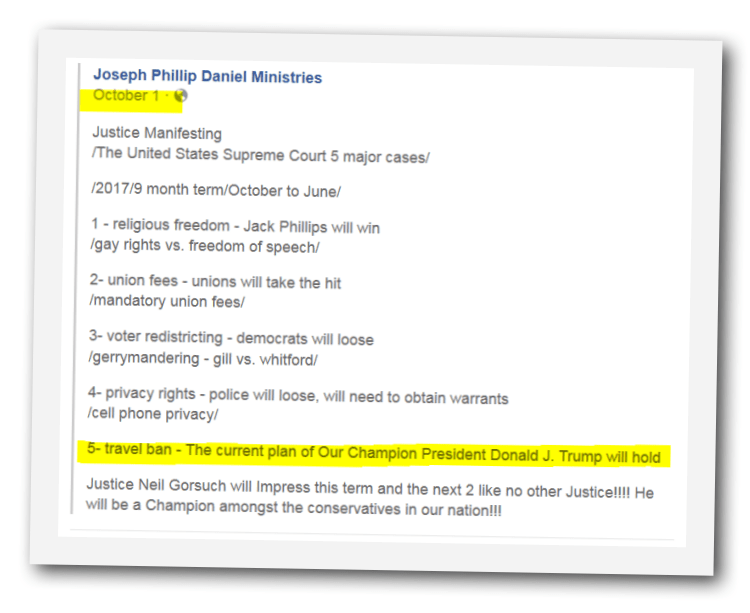 See this post here
Supreme Court allows full enforcement of Trump travel ban
December 3rd, 2017
WASHINGTON (AP) — The Supreme Court on Monday allowed the Trump administration to fully enforce a ban on travel to the United States by residents of six mostly Muslim countries.
This is not a final ruling on the travel ban: Challenges to the policy are winding through the federal courts, and the justices themselves ultimately are expected to rule on its legality.
But the action indicates that the high court might eventually approve the latest version of the ban, announced by President Donald Trump in September. Lower courts have continued to find problems with the policy.  See this at apnews.com
---
Joseph Phillip Daniel Ministries added 2 new photos.4 hrs ·