"Obama Nation"
Meranda Devan's NOTE
I am compiling a series called "Election 2016 Prophecies- Which Are Correct ?" in which I hope to review all the prophecies about the coming election, and events which relate to it.
It seems like there are prophecies on the internet for Trump being elected, others say Obama is going to stay in the Office, and even that Hillary will win. Through this process, I hope to gain some better clarity for myself. This is one of many more prophecies I hope to review.
On May 15th 2016, Cyrene Watts had a dream where she saw Obama stay in office. This dream was a confirmation to another dream that she had on July 15, 2015, where she saw white chalk on a black conveyor belt with the words "Obama Nation". See the dream on Youtube
---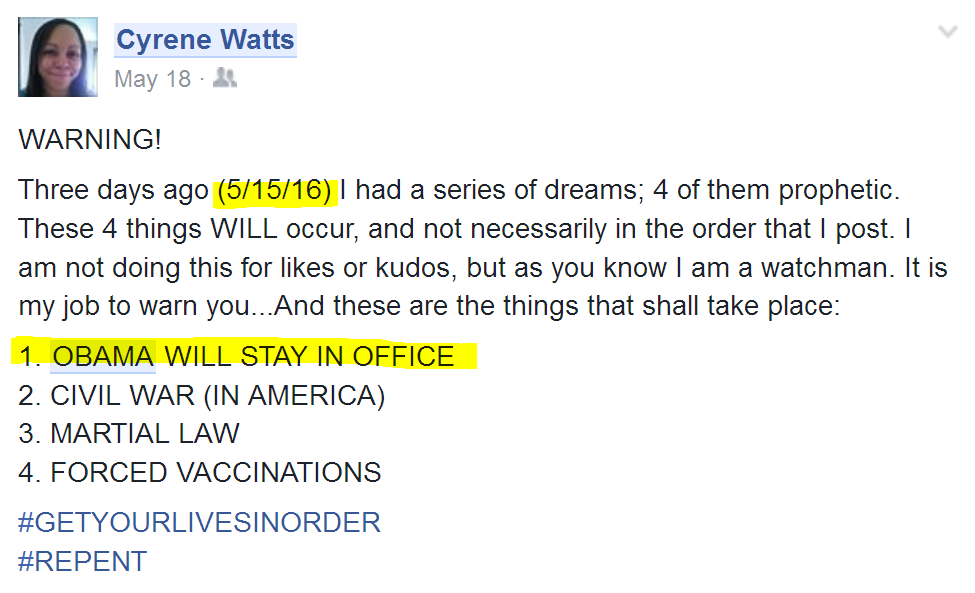 Obama Stays In Office May 15 2016

---
24 Prophecies Given To
Cyrene Watts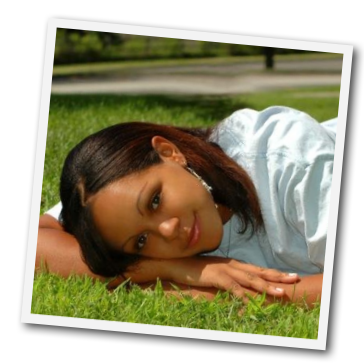 Cyrene Watts
UPDATED: Below I have updated a list of major prophecies to include some of the most recent ones that I have received through dreams and visions. Not all of them are included on this list, but the main ones are what I am led to put up here.
As always take it to the Lord in prayer for yourself and ask Him for confirmation on anything that you doubt. I don't do this for my own glory, but for Him alone who sent me. I am just the vessel and a watchman on the wall .(Side note: This is by no means an order of events, just a compiled list.)
COMPILATION OF PROPHECIES ?

1. ASTEROID
2. TSUNAMI (EAST & WEST COAST)
3. UNITED STATES SPLITS IN HALF VIA NEW MADRID EARTHQUAKE
4. REVIVAL
5. CIVIL WAR
6. MARTIAL LAW
7. OBAMA'S 3RD TERM
8. FORCED VACCINATIONS
9. FOOD RATIONING & FAMINE
10. FINANCIAL COLLAPSE OF AMERICA RESULTING IN CIVIL UNREST
11. FEMA CAMPS-ANOTHER HOLOCAUST (As in the days of Hitler so shall it be again!)
12. CHRISTIANS HUNTED DOWN BY OBAMA (Shows his antichrist spirit)
13. CHRISTIANS ON THE RUN/PERSECUTION
14. HEAVY JUDGMENT FOR NYC, CA & WASHINGTON D.C.
15. HOOVER DAM BLOWOUT
16. EMP HITS THE U.S.
17. RUSSIAN INVASION
18. CHINESE INVASION FROM THE WEST
19. FAMINE & CANNIBALISM
20. JEZEBEL & HILLARY (CLINTON)
21. TSUNAMI COMING TO NYC
22. REVEALING THE FALSE PROPHET-THE POPE!
23. MORE RACIAL INJUSTICE & RIOTS WILL BE ON THE NEWS
24. POLE SHIFT FOLLOWED BY MASSIVE EARTHQUAKE
---
New World Order
Hillary Clinton
Cyrene Watts
July 20 2016
This is the 2nd dream I have had regarding Hillary…This dream came to me in the early morning hours of 7/19/16, after I asked the Lord to show me more about her and her true intentions. So it started off where I found myself inside of a detailer's shop. This wasn't just any place on the map, it was known as the BEST detailing place in town; mainly for its exterior wax jobs. The finished work was so polished and refined that you could see your own reflection. So I was working there along with others on this very expensive red car, and in walks Hillary Clinton from the right. She was there to oversee our work. I made a small error or change and she started snapping (yelling). Everything had to be just right and perfectly in place. She was very controlling! The scene changed briefly and I saw how she was totally IN on bringing forth the NWO agenda. I saw her at a podium and she was given a document or piece of paper with the NWO info on it. She accepted with a smile and then continued her speech. That's when the dream ended…

In other words, things with Hillary Clinton are not as they APPEAR. She has a Jezebel spirit within, and her secret agenda is to help bring forth the NWO! In the first dream I shared with you guys her antichrist spirit, and that she's a counterfeit, and just like her father (Satan). The TRUTH is not in her…DO NOT BE FOOLED!'
---
"Counterfeit"
Cyrene Watts
July 14 · 2016
HILLARY CLINTON:
I come to EXPOSE the darkness! ? Early this morning 7/14/16 I received a dream. In the dream there was some street evangelism going on. I came to take the place of one of them on the corner who had been there for some time. Then suddenly a screen flashed before my eyes with the name Hilary Clinton, and the remark below her name was directed at me which said "SHUT UP!" Then the dream ended.

When I woke up, I asked the Lord what it meant. And He said to me "She is just like her father." By that I knew He was not referring to her biological or earthly father! Furthermore, I understood that the words she had spoken represent her antichrist spirit…Lastly, I heard the word "Counterfeit".

Therefore, she is NOT who she says she is! DO NOT BE FOOLED! This is the scripture I was given:

[John 8:44] "Ye are of your father the devil, and the lusts of your father ye will do. He was a murderer from the beginning, and abode not in the truth, because there is no truth in him. When he speaketh a lie, he speaketh of his own: for he is a liar, and the father of it."
---
Comment From Adrian/ August 15, 2016 On Election Prophecies
From Z3news.com

This is just an opinion I found interesting, ……
I am from South Africa and have been studying prophecy intensively since 2011. Our country is totally falling apart, draught, poverty, corruption, lawlessness, immorality, racism and violence. Our government was so arrogant as to proclaim that they will rule until Jeus comes again, how prophetic.The only hope for me is that I know Jesus is coming soon. Unfortunately very little, if any, pastor or church in South Africa preach or teach about the end times. If you try to mention the subject you are summarily branded as a doom and gloom prophet and told to keep quite and not upset people. Pastors are to afraid to loose the money offerings and rather preach the feel good messages while Rome is burning. Ironically the only comfort and encouragement I managed to find was in the American authors, prophets, preachers and talk shows like Trunews (Rick Wiles), Hagmann & Hagmann report, Steve Quayle, Henry Gruver, Stan Johnson from the prophecy club, Sid Roth, Glenda Jackson, Perry Stone, Jim Bakker, Tom Horn, John Shorey, Jonathan Cahn, Brian Faircloth, Bill Salus, Mark Biltz and Mena Lee Grebin just to name a few. The general message from God was judgment is at the door, economic collapse, martial law, Obama stays in office, persecution of Christians, revival in the midst of tribulation, ultimately destruction of America and third world war and rise of new world order (antichrist). It all indeed seems doom and gloom but only for those who do not believe, or want to believe, that Jesus is coming soon.

However in the last 6 months there has it seems suddenly been "a new message" i.e Donald Trump is going to be the president of the USA and make America great again. As far as I am aware Mark Taylor on Trunews was the first with this message and now also Sadhu Sundar. I listened to Sadhu on Trunews for the first time, and subsequently followed him since then and held him in high regard as he receives his word from Angels and the Lord himself. Henry Gruver appeared on the Hagmann and Hagmann recently and also had a recent vision regarding Donald Trump which seems to indicate that God's hand is on him. Even Rick Wiles on Trunews, when interviewing Brian Faircloth, stated that he is also confused as there are several contradicting prophecies i.e Donald Trump will be president and America will be great again with no judgment and all is well or Obama stays in office and judgment follows

Conclusion

I agree with Stan Johnson, according to him it does not make sense that Donald Trump becomes president as then there will not be true repentance and secondly there will then not be enough time for the rest of biblical prophecy to be fulfilled by between 2028 – 2037 . The fact is that the greatest harvest will come in the time of tribulation.

However, I am also confused at this stage of the race. Everyone says thus says the Lord. Who is right and who is wrong

Some say both are right and the outcome depends on repentance and prayers.

The difficulty I have is that from my perspective the whole world is falling away, it is not getting better but only worse. It seems that a big portion of the American people want to put their hope in a person to save them and not in Jesus. The only light in this dark world is to know that Jesus is coming soon and that the signs are everywhere. It is ironic, if you tell the Christians in Syria or Iraq that Jesus is coming tomorrow they will most probably tell you that they wished he already came yesterday but yet should you dare tell that to your pastor, friends or family then they will reprimand you and demand that you stop upsetting them. They conveniently want to postpone the second coming for their own fleshly desire.

Why must the Christians in the Middle East go through tribulation but the rest of us, even though our sins have reached God's throne, will escape judgment because we place our hope in a man, Donald Trump?

Mena Lee Grebin is 100% correct, there was first destruction of Israel and then only Cyrus was risen up by God to restore them.

Should there indeed be a Trump presidency, then what? I do not think that there will then be any repentance or great end time harvest in America or the world.

Thank you z3news for all your great work, God bless-Adrian South Africa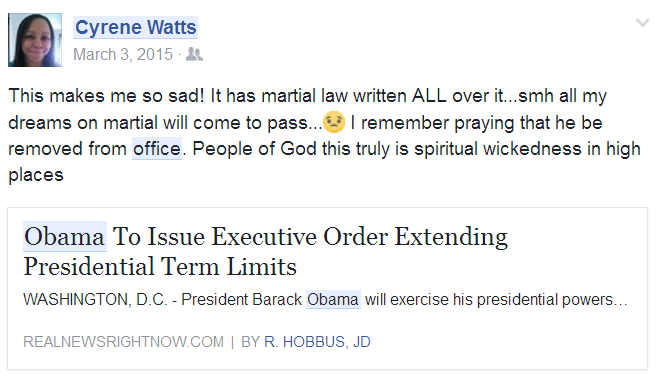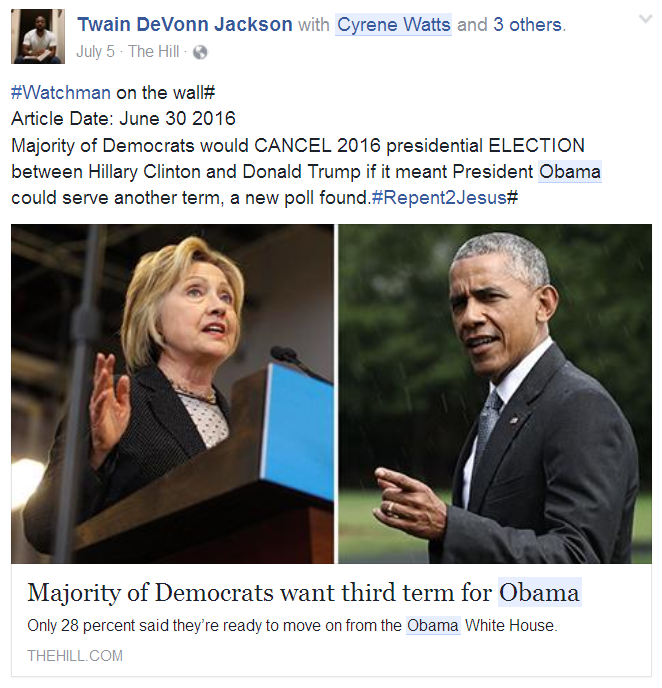 Save
Save
Save
Save