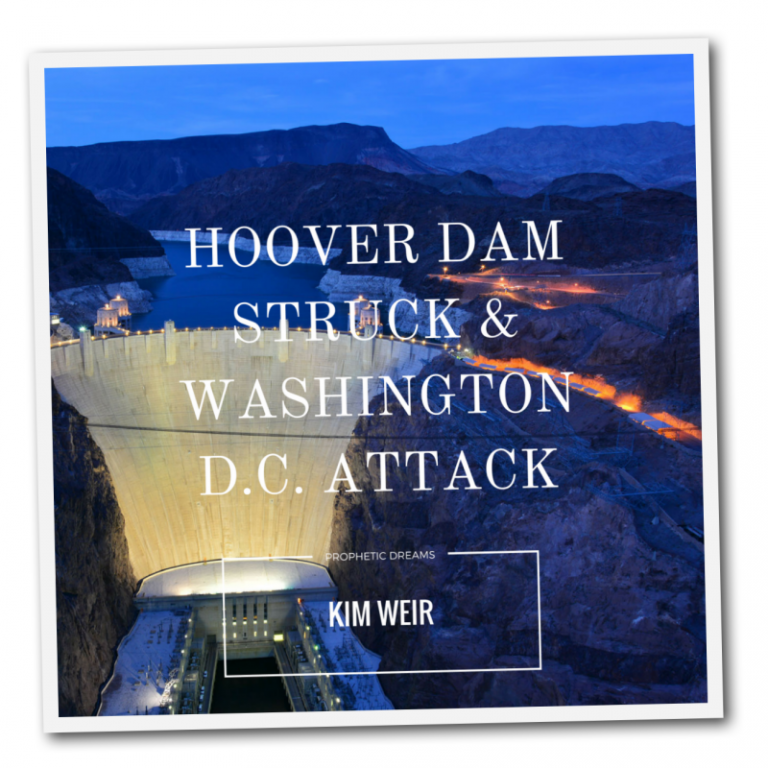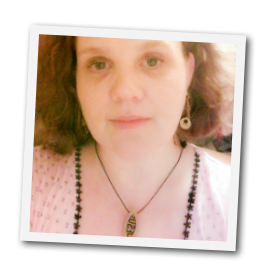 Kim Vales Weir
The Lord showed me two things back in November. One was something that looks like a meteorite hitting out west that causes black outs and power outages that extend to the eastern states of the U.S. The second thing was an attack by Islamic extremists in Washington D.C.
Well, the Lord said part of the prophetic word He gave me about this disruption has come to pass and it is in regard to the allegation that Russia cyberhacked the RNC and DNC and released embarrassing emails from Clinton and Podesto in order to 'sway' the election for Donald Trump to win. This is a serious allegation. What is true? I don't know and I don't even know if we will ever know. I just know this is something that has an investigation going on and it is certainly an interruption.
So, what still remains are these two events the Lord showed me.
On December 7th, I asked the Lord if He would give me more detail. And He did.
I believe the Hoover Dam will be broken (whether through human attack or by natural disaster). This dam gives power to CA, NV and I believe some of AZ. This would be devastating to people who live in these states! So, I FEEL THE URGENCY TO GET THIS WARNING OUT FOR THE PEOPLE WHO LIVE IN THESE STATES.
I would tell people living in these states to PRAY ABOUT WHAT GOD WANTS YOU TO DO. I encourage people to find non electrical sources of heat and light. There are kerosene heaters and many types of oil lamps you can look into purchasing. IF YOU HAVE FAMILY, FRIENDS LIVING IN THIS REGION, PLEASE SPREAD THE WARNING. My desire is that all people be well warned.
I got more details about the D.C. attack also. I saw more men dressed in army green, with boots, hats, with green bandannas covering their nose and mouth and sunglasses or other eye wear with guns. Originally I had seen two or three of these men. I saw them breaking into an important building in D.C. and getting hold of INFORMATION THAT WOULD THREATEN OUR NATIONAL SECURITY. I also saw secret service men rushing to take President Obama to safety.
So, the greater details is the NUMBER OF THESE TERRORISTS. I see them stepping out all about the same time and it is outdoors. I hear what sounds like a journalist saying, 'an all out shoot out in D.C.' I do see people shot. I also saw FIGHTER JETS FLYING OVER D.C. AFTER THESE MEN WITH GUNS STEPPED OUT ONTO THE STREETS OF D.C.
Now, before I saw this additional portion about this attack, I read that ISIS has threatened to attack on Inauguration Day, 2017 and they have a name for it. They are calling it BLOODY FRIDAY. It would be a good day to try to attack due to the sheer volume of people that will be attending the Inauguration and people protesting it also. However, I did not see anything that looked like an inauguration. I just saw these men suddenly come out of hiding, so to speak and begin shooting.
This is TERRIFYING! And because it is, I HAVE TO WARN PEOPLE WHO LIVE IN D.C. PLEASE BE CAREFUL. CHRISTIANS, PRAY GOD SHOWS YOU WHAT TO DO AND SEEK HIM DAILY TO GIVE YOU EXACT DIRECTION AND GUIDANCE. IF YOU HAVE LOVED ONES THERE OR FAMILY THERE, PLEASE SHARE THIS POST AND VIDEO WITH THEM AND PRAY, PRAY, PRAY!
If you don't know the Lord Jesus Christ and you live in these regions, please don't delay! Ask Jesus into your heart and repent of your sins. THE TIME IS NOW!