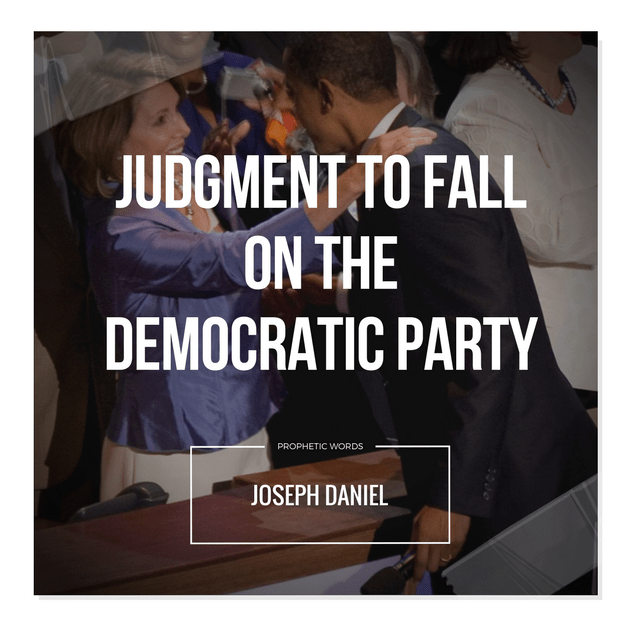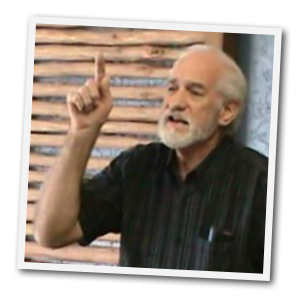 Ken Dewey
THE LORD SAID…. THEY WERE COMING DOWN!
Not only has the Lord told me [in the formation days of Obama's era when he was running to be elected…] that The Lord was raising up Obama to BRING DOWN JUDGMENT UPON AMERICAN DEMOCRATIC PARTY AND ALL WHO ALIGN WITH THEM….. AND THE SINS OF AMERICA!
The Lord said THEY [The Democratic Platform and their Plans] WOULD BE EXPOSED AND BROUGHT DOWN AND THEIR FALL WOULD RESULT IN A NEW BEGINNING.
The Lord told me TRUMP WAS HIS TRUMPET TO THE CHARGE! Now Trump is not just Trump, He is… PRESIDENT TRUMP. We have all seen and watched in amazement as he was promoted, now we watch him move cutting down Obamas plans and the Plans of those "democrats" to make this nation like a 3rd world country, where freedom does not exist, and sin runs rampart.
Now folks, I see it. EVERYDAY I SEE THEM FALLING ALL AROUND WASHINGTON DC. Hitting the pavement. They themselves set out to destroy and now they are destroyed. The Lies they have lied are COMING HOME. Their Past is open for all to see, and they are FALLING HARD…. The judgment they judged with has turned upon them themselves… and Obama was the door to their fall. Hillary was Obama's hope of yet another day! But see them both falling in the same ditch.
For whatsoever judgment ye judge ye shall be judged, and whatsoever you sow you will reap. THE LORD IS THE RIGHTEOUS JUDGE, AND HIS JUDGMENT IS REVEALED TO THOSE WHO ABIDE WITH HIM.
The REAPING TIME IS HERE.
THEIR END IS EVIDENT.
Years ago the Lord tole me he was going to WALK OUT IN AMERICA AND BE LIKE A MIGHTY FARMER AND PLOW SIN UNDER THIS SOIL.
HE IS WALKING……….. HEAR HIS STEPS?
Desert Prophet
---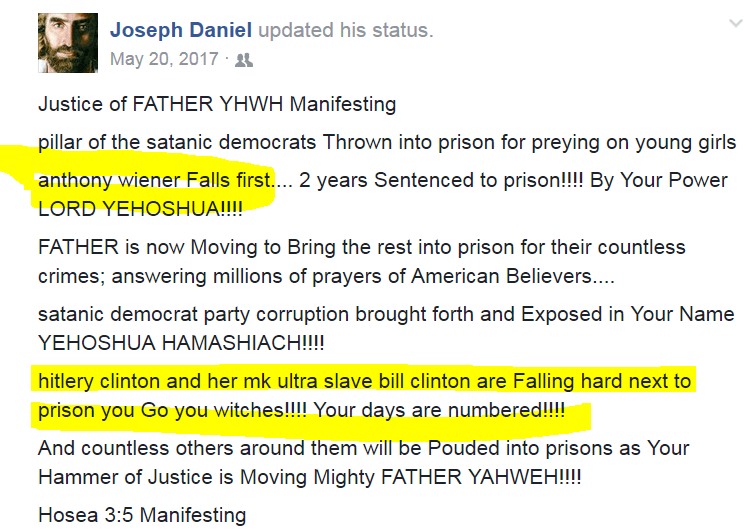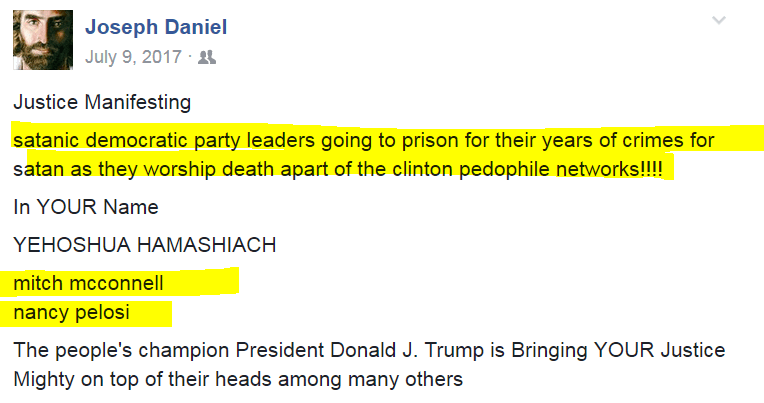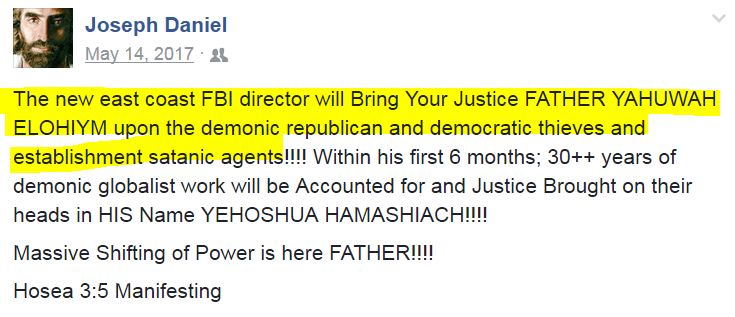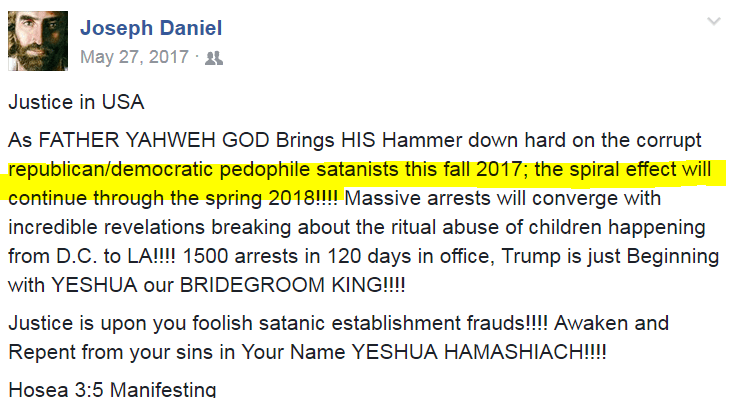 Justice in our United States Manifesting
Fall 2017 big cases /September/Spring 2018 small cases
President Donald J. Trump has the Condemning satanic pedophile rituals on video in his possession; Blessings are Manifesting Mighty on the many lives in set intelligence agenicies who have Exposed these satanic people by FATHER YHWH and HIS Power!!!!
YEHOSHUA HAMASHIACH Will Executive The Hammer of Justice by FATHER YHWH ELOHIYM with HOLY SPIRIT through President Donald J. Trump!!!!!
The Cleansing of our nation is here!!!!
We will be The Greatest nation in the history of our earth!!!! Prospering by FATHER YHWH ELOHIYM Manifesting; Hosea 3:5 in Part!!!!
/The Biggest Takedown of evil in the history of United States is Coming/
President Donald J. Trump
First 100 days = 1400 pedophiles put into prison!!!!
….Just the Beginning for YEHOSHUA HAMASHIACH and HIS Newly Apointed leader over the United States!!!!
satanic pedophiles / extortionists/ racketeering frauds / embezzlement thieves/
in The United States, across the board are going to prison!!!!
top people:
majority of congress
republican top leaders:
john mccain
john boehner
paul ryan
democratic top leaders:
john podesta and his brother
bill and hitlery clinton
jeff epstein
mitch mcconnell
diane feinstein
eric holder
john kerry
barak obama
nancy pelosi
james alefantis
michael broc
debbie wasseman schultz
maxine waters
/By FATHER YHWH ELOHIYM your invincibility delusion is Being Destroyed in the days to Come/
FATHER YHWH ELOHIYM is Bringing the entire demonic kabal of satanic people down!!!! Prison Time!!!!
the democratic/republican pedophile rings that President Donald J. Trump knows about will be Brought to Justice and thousands of people in set spheres below:
?current/former leaders and officers in the 5 branches of our United States military and 9 intelligence agencies ?cps workers and leaders ?planned parenthood leaders and workers ?media execs from the big 6 media conglomerates ?judges across the bord local, state and federal ?city, state and federal officials ?top lawyers and lawmakers ?lower level members of both democratic and republican parties ? hollywood industry
/leaders, mid to low level devil sold slaves/ ?cult leaders and members
/scientology, both lodges of the masonic orders, knights of columbus, order of the eastern star, knights of the templars and otc/ ?wall street execs and silicon valley leaders
you who sacrifice children, rape them and drink their adrenal chrome and blood to satan, worshiping death….
Justice is Coming upon your heads
Repent you fools!!!! Repent and Follow The LORD of lords and KING of kings YEHOSHUA HAMASHIACH of FATHER YHWH ELOHIYM and HOLY SPIRIT!!!!
Repent!!!! Have eternal LIFE!!!!
you will burn in the lake of Fire in eternity as you are Sentenced at White Throne Judgment by FATHER YHWH ELOHIYM and HIS SON and HOLY SPIRIT!!!!