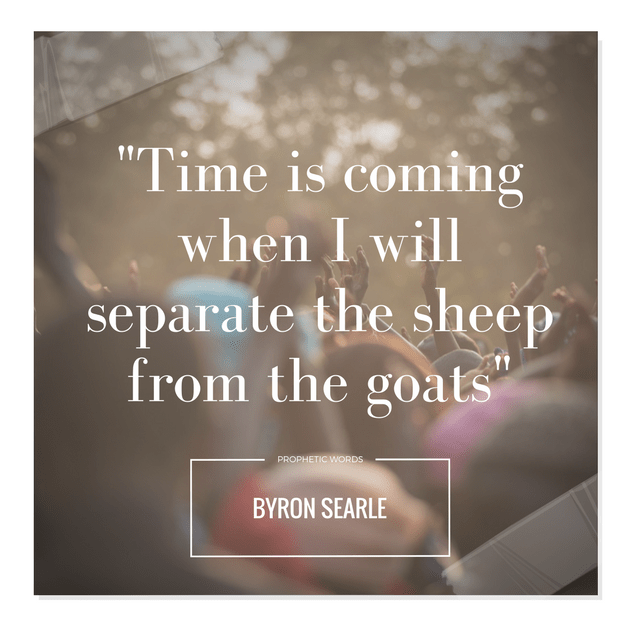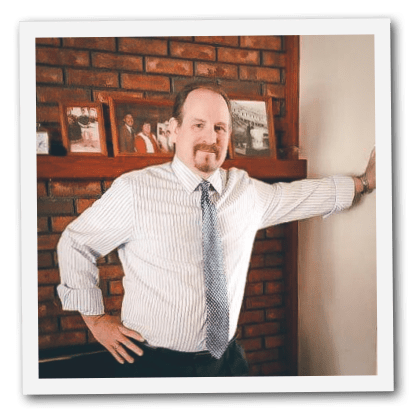 Byron Searle
12/27/17
Matthew 25:31-46
The Lord says: my son, as I said before, the time is coming when I will separate the sheep from the goats. The sheep will be on my right hand, the goats on my left. Those are my right hand, I will welcome into my kingdom that has been prepared for them. Those on the left, to eternal damnation. My son, those of my house have been divided into the sheep and goats. Does this mean that all those separated on the goat side have no chance of becoming sheep? No, I will forgive all those that come to me, but I know the ending. I know the ones that will come to me and those who will not. I desire that all men are saved, but the reality is the road to destruction is wide and many go that way.
My son, you can see the division in America. Those on the right are the majority of bible-believing, God-fearing people. Those on the left are not God-fearing, but God-mocking, reprobate-minded people. Those on the left can still be saved; however, they choose this world over me.
In the year 2018, you will see this division grow wider. The clashes between right and left, right and wrong will be more violent as the left will see their sin exposed. Those on the left hand will hate those on my right hand and will try anything to get away with harming them. But I have my own, those in the right-hand, protected from the evil that is being unleashed.
My son, 2018 will be the year of evil. Things that make you gasp in horror now will be as child's play. Most heinous will be used more in 2018 than any other words concerning the severity of violence. Just as in the days of Noah, violence was so common, so it will be now. Just as the days of Lot, homosexual activity will increase to such that the abomination will be everywhere from small children to aged seniors. My son, America will not be great again – ever. This nation will continue to digress to captivity. I am coming soon.
Amen.
Messiah Jesus
---
Other Related Prophecies: