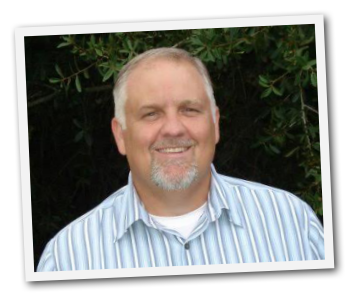 "Delayed!"
A prophetic message by
Pastor Benjamin Faircloth
10-28-16
www.ignitedchurchlife.com
As many of you know, the Father spoke to me on August 28, 2016 that America would suffer a heart attack that would affect the economy of our nation (and the world's economy).
I believed this heart attack would be brought on by some type of act of terrorism, natural disaster, or some type of manmade event.
You can go to my website or
https://z3news.com/w/60-day-window-national-heart-attack/ to read the word in its entirety. 
You can also hear it here http://whygodreallyexists.com/archives/benjamin-faircloth-talks-about-his-shocking-60-day-window-prophecy-with-tony-koretz-from-minute-to-midnite
We are now at the conclusion of that 60-day window. Has there been a heart attack in America or palpitations in the world? Are there signs showing that our heart and health conditions are failing?
I believe these questions and more can be answered by simply reviewing the news over the past 60 days, and not just looking at the Stock Market as an indicator.
Like a heart attack, some signs are missed or ignored. In fact, many heart attack patients are told by their doctors they had many attacks that they were never aware of until the big one hits them! We are in the same condition.
There is not enough space on this post to discuss all the near misses, hits, and unseen and unknown events that have taken place in the last 60 days. Including a just released report that we had a near miss incident in Syria involving a Russian fighter jet that could have given us more than a heart attack; how about a decapitation!
We are a sick nation that is gasping for our last breath like a terminally ill patient on their deathbed! There is no doubt about that, whether you look at this prognosis from a sin view, political view, or financial view; we are gravely ill.
My intentions are not to defend or explain the exact word for word fulfillment of that word but to share with you what the Father told me on this 60th day and what it is coming to America, but more than that; it will reveal His heart towards humanity.
I pushed everything away today and made time to speak with the Father in prayer. I had questions about this word and came to Him with a repentive heart asking Him if I missed Him on this one.
We must recognize and accept that we only know in part (1 Corinthians 13:9) and what He reveals through the prophetic, is a great gift and honor. It is also a huge responsibility given to the Church. I do not and never will take that lightly. I do not take any of my relationship with you as the Body for granted or halfhearted. I truly love you and consider it a privilege to serve you.
As I went through my repenting and being transparent with the Father, He impressed within my heart the word DELAYED!
Then spoke the following words to me to share with you. The Father said,
"3 major events that were to be larger in scale but were lessened by prayer.
New Jersey and New York terrorist bombings. (He said there were more planned).
Swarms of earthquakes in the San Francisco and Los Angeles area. (go research how concerned the experts are about these swarms and the running data of quakes in these areas. The experts are warning any day now!)
Hurricane Matthew. (Florida was on track to take a direct hit, but God!)
After speaking these things, the Father shared the following warning.
"Because I have delayed these blows of judgment does not mean that I have changed my mind. The scales are weighed heavier now against this nation! For there is no thanksgiving and repentance for the acts of My Mercy! My benevolence is weighed in the balances of justice and America is found wanting! It is My Goodness that leads men to repentance but I have been mocked! But I will not be mocked much longer. The sewer caps of your city streets will soon reveal what's beneath the heart of America!"
Family of God, all I can tell you is that we dodged a bullet, for now. The Father was merciful to us as a nation, but don't be fooled, judgement delayed is never judgment denied. Prepare accordingly because I believe His time of looking the other way is over!