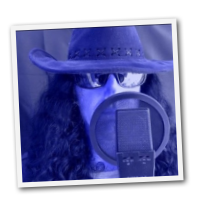 Benjamin Baruch – Economic Collapse, An Apostate Church & The Day Of The Lord
Episode 071 has Benjamin Baruch join Tony to discuss the prophetic implications of the time we are living in. Author of a book titled "The day Of The Lord Is At Hand", Benjamin believes that we are on the cusp of a global economic catastrophe, major wars, martial law and a convergence of events that signal we will soon enter the most difficult time in human history. Yet for the true followers of Christ it is also an exciting time that will be their finest hour.
The events which are now coming to pass are described in detail in Bible Prophecy yet much of the Bible is in symbolic form and requires interpretation, for the "words were closed up and sealed until the time of the end." Daniel 12:9  It is little wonder that men who labored to read the sealed prophecies over the many centuries failed to discern the true meaning for the prophecies of the Bible have been kept secret until the time of the end. Only now has the book been opened and the true message revealed.
---
Benjamin Baruch is a Chartered Financial Analyst and a Certified Public Accountant. His professional background includes money management for pension …
whygodreallyexists.com/…/the-lord-speaks-audibly-to-benjamin-baruch-listen-to-wha…
Sep 14, 2015 – Benjamin wrote The Day of the Lord is at Hand, in 1996 as a warning to America that a time of crisis was coming upon our nation including a stock market collapse, currency collapse, terrorism and ultimately war. … Look through Benjamin's second book, SEARCH THE SCRIPTURES: Out of …
Save
Save