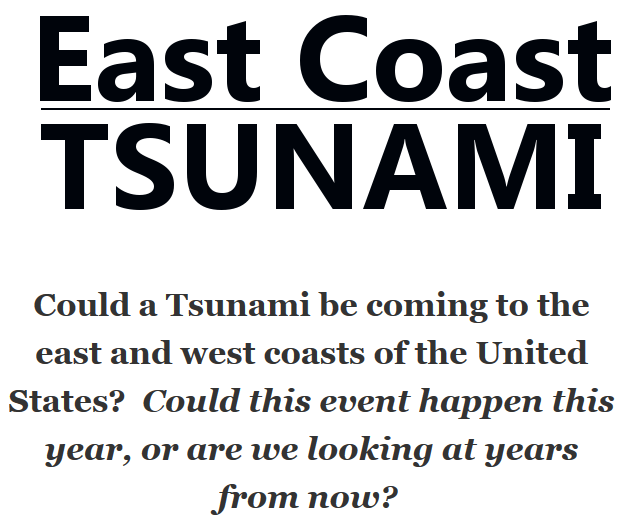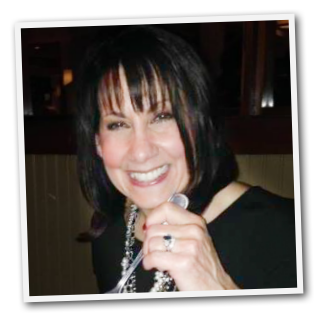 We know in scripture that out of the mouth of 2 or 3 witnesses, we can establish something. What if 90+ people are seeing the same thing? Could you say that God is warning His people?
These tsunami dreams and visions have caught my attention, because if this comes to pass, MILLIONS of people could be dead in the United States. What a sobering thought. The east coast contains close to half the population of the United States all concentrated in one area.
Jan D experienced three dreams involving a tsunami in 2014. She would like to stay anonymous, but her dreams give us one more piece of the puzzle to the countless other dreams we have been reading. Her dreams took place on April 20, June 19, and September 12, all in the year of 2014.
What she saw is consistent with many other men and women who have also seen dreams about a tsunami coming to either coast lines.
If you start digging on youtube and facebook, you will find like I did, that average people are seeing this event take place, but they just don't advertise it. They comment on other posts and videos saying they also have seen identical things in their dreams.
Here are the posts I have published on this topic.
There are a few common threads in these dreams.
1. 300+ Foot Waves The waves are gigantic. Hundreds of feet tall. Often people describe it as tall as a skyscraper building.
2. Location: East Coast- Most people are aware of the location in their dreams. Most people see this event happening on the east coast, and a very small percentage of the population see both coast lines.
Jan D seems to have had some of the major dreams that the Lord is revealing to his people. She has had three dreams about the Bride, dreams about the tsunami, and about the Russian invasion. Around Feast of Trumpets and Tabernacles, many people reported to have words about the "Bride". Is God calling us to be ready for Him? In addition so many people are talking about Russia, Jan has seen that as well in her dreams.
I found Jan's September 12th dream to be interesting. She saw a huge earthquake devastating United States of America, and at the same time a tsunami heading towards California. Then in her April 20th dream, she woke up the words just came out… "we have a year and a half" .

Jan D does not know when this will occur, notes that all her dreams happen during the "Fall"
There are two interesting visions I keep going back to:
Shane Warren's Vision From The Lord Concerning America Involved Israel Being Divided, When The New Madrid Was Divided. His vision involved a gigantic hurricane that stretched across the middle of the nation. His vision showed a news anchor who was reporting on the storm. He said it was raining, but not rain, but dollar bills. He then reached down and picked up a fist full of dollar bills that were falling all around him. In, immediately after that news report, the camera man switched to another catastrophic event happening at the same time. An earthquake on the New Madrid fault line in the center of the United States. Next, the Lord spoke and said "They have divided my land now I will divide their land." Could his event include three events at once? A hurricane, dollar devaluation, New Madrid earthquake, and dividing of Israel's land?
Sadhu Sundar Selvaraj Also Saw Israel Being Divided While America Was Divided "This is what will happen to the best friend that will betray Israel and divide Jerusalem. As he spoke those words, I saw this map of U.S. (like in a 3 dimensional, you know) – it appeared right before my eyes, beside the angel. And he took the sword and pierced right into the heart of U.S. and cut into two. He said "Likewise, will this nation be divided as Jerusalem will be divided." He cut the land into two—exactly in the center…
So as you can see, one of the key things to watch for is Israel's land to be divided.

Here is Jan D's dreams:
Tsunami Dream June 19, 2014
[dropshadowbox align="none" effect="lifted-both" width="auto" height="" background_color="#f9fafb" border_width="1″ border_color="#dddddd" ]
My husband and I were driving our car it was during the daylight hours the timing was around Thanksgiving holiday season all of a sudden we begin to see large skyscrapers buildings falling apart before our eyes.
I think one of them was the freedom Tower because of the shape of the building. The skyscrapers were falling apart and collapsing by sections or floors. It was bizarre looking. It was as if it was happening before our very eyes.
The floors of the buildings for falling away section by section. It looked as if you would swipe something on your computer to delete it. It was happening floor after floor after floor. I knew I was in New York City because I saw a bridge with a large body of water off to my left hand side.
I asked my husband where we were. But before he could answer me off to the side I saw a friend of mine she just showed up in the dream to say "remember we were here plenty of times". So with that it validated that we were in New York City.
Immediately I said to my husband we have to rush home and get our things out of our house. As soon as I said those words we were back in our home just south of Boston. I started to quickly grab clothes out of the drawers and frantically put them into boxes and then I realized if I kept doing this, we would die and be trapped here in the house. Just then the earth started shaking violently underneath us! In the dream the Lord reminded me of the scripture Matthew 24:17 -18
Let him which is on the housetop not come down to take anything out of his house. Neither let him which is in the field return back to take his clothes.
All I could think of was run to the mountains and don't look back and I woke up. I woke up knowing things are starting to get closer. I think in a year to year and a half we will all be in a bad situation in this world. Lord come quickly.
[/dropshadowbox]
Tsunami Dream
September 12, 2014

[dropshadowbox align="none" effect="lifted-both" width="auto" height="" background_color="#f9fafb" border_width="1″ border_color="#dddddd" ]
I dreamt about a huge tsunami flooding the coast of India and the Japan area. The tsunami was so huge it was going towards the California coast.
Then all of a sudden at the same time there was a huge earthquake devastating United States of America.
My husband and I were in our home at the time south of Boston. We were in a state of shock. We had no electricity. Everything was shut down. We were unable to even go work. We were eating the rations that I had saved like soups. Then I woke up.
[/dropshadowbox]
Rebuilding After The Tsunami / Earthquake Disaster Dream April 20, 2014
[dropshadowbox align="none" effect="lifted-both" width="auto" height="" background_color="#f9fafb" border_width="1″ border_color="#dddddd" ]
My husband and I and two of my daughters were in the dream. We were looking at a new home and it was on the Ocean's edge, I was excited to think that we were going to have a home by the ocean.
As we were walking around we decided to look outside and went by down by the beach. At the edge of the beach there were large rocks lined up on the beach. Painted in white on the rocks was a friends name of ours who lived in the Bahamas for a while years ago.
Immediately I thought to myself in the dream that we must be in Florida because the rocks not only had his name on them but had arrows that pointed south towards the Bahama islands.
The realtor then took us for a ride along the beach. We were in a motor boat driving around past homes that were completely devastated. Then, other places men were on ladders fixing up their homes.
We then arrived back at the house and as we walked in the kitchen there was standing a large rat he had blue and gray colors around his head and he had a hateful stare. All of a sudden someone handed me a large sword it was golden in color and I attacked the rat at his neck. As soon as I did that a bunch a little rats escaped down the basement stairs.
That's when I woke up. As I woke up I said these words out loud "we have a year and a half." Immediately I calculated that would mean the fall of 2015
I have not figured out what the rats meant. I do feel that my family and I survived the disaster and seeing that in real life we live in the Boston area and in the dream the Lord took us to Florida. I think the He was showing me the state of Florida does survive the tsunami disaster. Time will tell. It is all in God's hands.
[/dropshadowbox]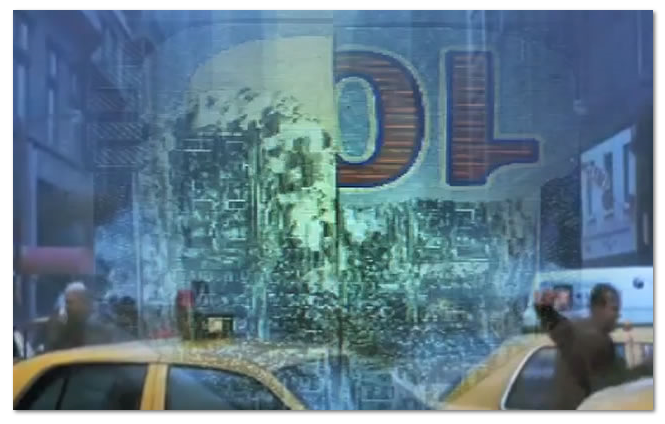 100 Dollar Bill Predicts Tsunami See It on Youtube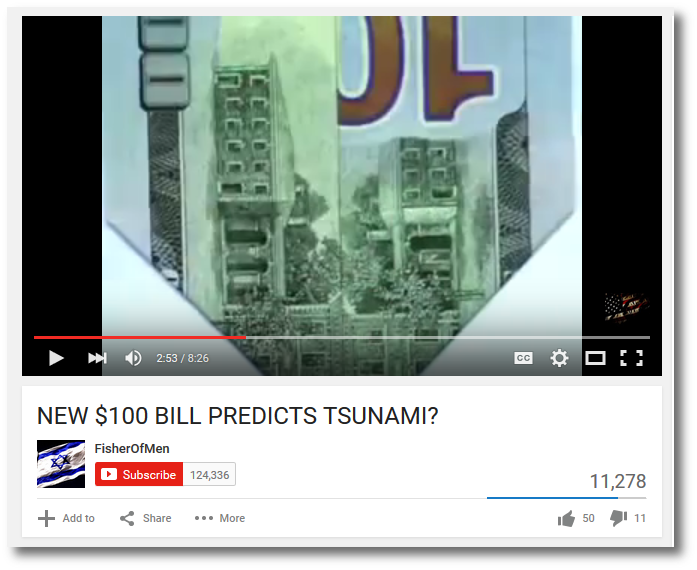 100 Dollar Bill Predicts Tsunami See It on Youtube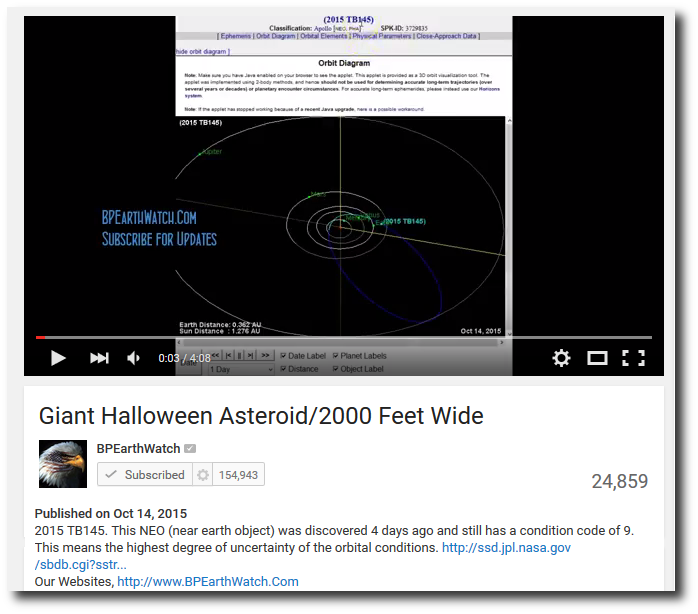 Another Asteroid to keep your eye on- 2000 Feet Wide See the youtube video here

See it on fortune.com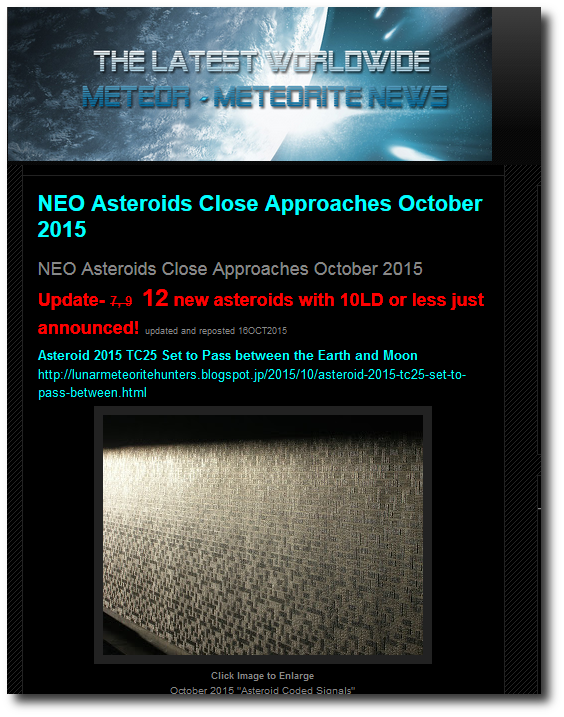 Keep Up With The Latest Meteor And Asteroid Sightings lunarmeteoritehunters.blogspot.jp
Save
Save
Save
Save