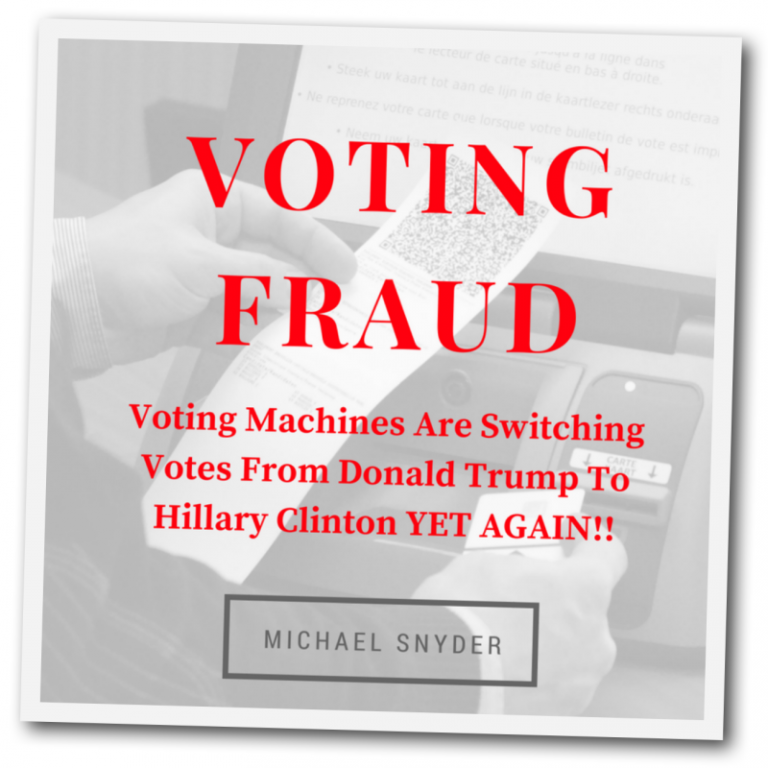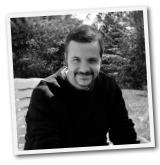 Michael Snyder
Is the 2016 election in the process of being stolen?  Just a few weeks ago I issued a major alert warning that this exact sort of thing might happen.  Early voting has already begun in many states, and a number of voters in Texas are reporting that the voting machines switched their votes from Donald Trump to Hillary Clinton.  The odd thing is that none of the other choices were affected when these individuals attempted to vote for a straight Republican ticket.  If Hillary Clinton is declared the winner of the state of Texas on election night, a full investigation of these voting machines should be conducted, because there is no way that Donald Trump should lose that state.  I have said that it will be the greatest miracle in U.S. political history if Donald Trump wins this election, but without the state of Texas Donald Trump has exactly zero chance of winning.  So those living down in Texas need to keep reporting anything unusual that they see or hear when they go to vote.
Most Americans don't realize this, but the exact same thing was happening during the last presidential election.  The state of Ohio was considered to be the key to Mitt Romney's chances of winning in 2012, and right up to election day the Romney campaign actually believed that they were going to win the state.
Unfortunately for Romney, something funny was going on with the voting machines.  In a previous article, I included a quote from an Ohio voter that had her vote switched from Mitt Romney to Barack Obama three times…
"I don't know if it happened to anybody else or not, but this is the first time in all the years that we voted that this has ever happened to me," said Marion, Ohio, voter Joan Stevens. 

Stevens said that when she voted, it took her three tries before the machine accepted her choice to vote for Romney.

"I went to vote and I got right in the middle of Romney's name," Stevens told Fox News, saying that she was certain to put her finger directly on her choice for the White House.

She said that the first time she pushed "Romney," the machine marked "Obama."

So she pushed Romney again. Obama came up again. Then it happened a third time.

"Maybe you make a mistake once, but not three times," she told Fox News.
And we did see some very, very strange numbers come out of certain areas of Ohio four years ago.
For example, there were more than 100 precincts in Cuyahoga County in which Barack Obama got at least 99 percent of the vote in 2012.
If that happened in just one precinct that would be odd enough.  But the odds of it happening in more than 100 precincts in just one county by random chance are so low that they aren't even worth mentioning.
And of course this didn't just happen in Ohio.  Similar things were happening all over the country.
The reason why I bring all of this up is to show that there is a pattern.  If a fair vote had been conducted, Romney may have indeed won in 2012, and now it appears that voting machines are being rigged again.
In Wichita County, Texas so many people were reporting that their votes were being switched from Trump to Clinton that it made the local newspaper…
Shortly after early voting booths opened Monday in Wichita County, rumors swirled online about possible errors in the process. Several online posts claimed a friend or family member had attempted to vote straight party Republican ticket, but their presidential nomination was switched to the Democratic nominee, Hilary Clinton. None of the local reports were from people who experienced the situation first hand. A Bowie woman posted that a relative who lives in Arlington saw her votes "switched." The post was shared more than 100,000 times Monday.
And Paul Joseph Watson has written about some specific individuals that are making allegations that their votes for president were switched by the machines.  One of the examples that he cited was a Facebook post by Lisa Houlette of Amarillo, Texas…
Gary and I went to early vote today…I voted a straight Republican ticket and as I scrolled to submit my ballot I noticed that the Republican Straight ticket was highlighted, however, the clinton/kaine box was also highlighted! I tried to go back and change and could not get it to work. I asked for help from one of the workers and she couldn't get it to go back either. It took a second election person to get the machine to where I could correct the vote to a straight ticket. Be careful and double check your selections before you cast your vote! Don't hesitate to ask for help. I had to have help to get mine changed.
I don't know about you, but major alarm bells went off in my head when I read that.
A similar incident was reported on Facebook by Shandy Clark of Arlington, Texas…
Hey everyone, just a heads up! I had a family member that voted this morning and she voted straight Republican. She checked before she submitted and the vote had changed to Clinton! She reported it and made sure her vote was changed back. They commented that It had been happening. She is trying to get the word out and asked that we post and share. Just want everyone's vote to be accurate and count. Check your vote before you submit!
And of course they weren't the only ones reporting vote switching.  It turns out that lots of other Texans have also experienced this phenomenon…
So is there a serious problem with the voting machines?
According to Breitbart, one county in Texas has already removed all electronic voting machines and has made an emergency switch to paper ballots…
Chambers County election officials have executed an emergency protocol to remove all electronic voting machines available during early voting until a software update can be completed to correct problems experienced by straight-ticket voters.

Chambers County Clerk Heather Hawthorne told Breitbart Texas Tuesday morning that all electronic voting was temporarily halted until her office completes a "software update" on ES&S machines that otherwise "omit one race" when a straight ticket option is selected for either major party. The Texas 14th Court of Appeals race was reported to be the contest in which voters commonly experienced the glitch.
Let's keep a very close eye on this.  If the state of Texas ends up in Trump's column on election night, perhaps no harm has been done.
But if Trump loses Texas there is no possible way that he will be able to make up those 38 electoral votes somewhere else.
Despite what the mainstream media is saying, the truth is that election fraud is very real.  Just the other day, WND published an article that contained a list of documented cases of election fraud in 23 different states.  And Devvy Kidd just authored a piece that pointed out that there are 24 million voter registrations in this country that are "no longer valid or are significantly inaccurate"…
In 2012 the highly respected Pew Research Center exposed the sickening state of voter rolls in this country:

Nearly 2 million deceased registered to vote
Close to 3 million registered in multiples states
Approximately 24 million—one of every eight—voter registrations in the United States are no longer valid or are significantly inaccurate
More than 1.8 million deceased individuals are listed as voters
Approximately 2.75 million people have registrations in more than one state
But despite everything you just read, the mainstream media is trying very hard to prop up faith in the integrity of the process.  In fact, just today CNN came out with an article entitled "Poll: Most see a Hillary Clinton victory and a fair count ahead"…
Almost 7 in 10 voters nationwide say they think Hillary Clinton will win the presidency next month, but most say that if that happens, Donald Trump will not accept the results and concede, according to a new CNN/ORC poll.

Americans overall are more confident that the nation's votes for president will be cast and counted accurately this year than they were in 2008. Whatever the outcome, however, nearly 8 in 10 say that once all the states have certified their vote counts, the losing candidate has an obligation to accept the results and concede to the winner.
Unfortunately, CNN does not have much credibility left at this point, and it is getting harder and harder to believe the polls that are being put out by the mainstream media.
And the mainstream media would also have us believe that if evidence of election fraud does emerge that it will be because the Russians have made it up…
U.S. intelligence and law enforcement officials are warning that hackers with ties to Russia's intelligence services could try to undermine the credibility of the presidential election by posting documents online purporting to show evidence of voter fraud.

The officials, who spoke on condition of anonymity, said however, that the U.S. election system is so large, diffuse and antiquated that hackers would not be able to change the outcome of the Nov. 8 election.

But hackers could post documents, some of which might be falsified, that are designed to create public perceptions of widespread voter fraud, the officials said.
Now that is a real "conspiracy theory", and it would be incredibly funny if all of this wasn't so serious.
During this election season, if you see or hear anything unusual about voting in your area, please report it.
The American people should be allowed to make a free and fair choice, and anyone that attempts to alter an election is committing a crime against all of us.
And let's watch the state of Texas very carefully.  If it goes blue, you will know that something has gone terribly, terribly wrong.
---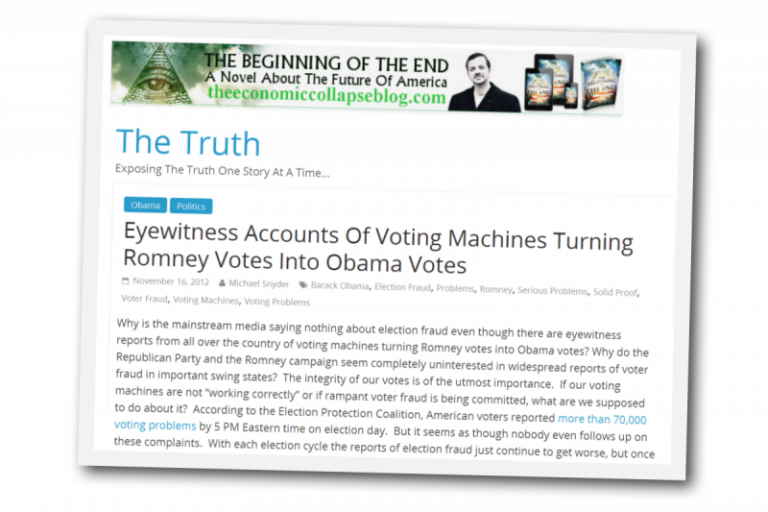 Eyewitness Accounts Of Voting Machines Turning Romney Votes Into Obama Votes By Michael Snyder
November 16, 2012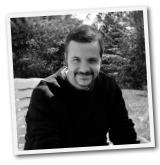 Michael Snyder
Why is the mainstream media saying nothing about election fraud even though there are eyewitness reports from all over the country of voting machines turning Romney votes into Obama votes? Why do the Republican Party and the Romney campaign seem completely uninterested in widespread reports of voter fraud in important swing states?  The integrity of our votes is of the utmost importance.  If our voting machines are not "working correctly" or if rampant voter fraud is being committed, what are we supposed to do about it?  According to the Election Protection Coalition, American voters reported more than 70,000 voting problems by 5 PM Eastern time on election day.  But it seems as though nobody even follows up on these complaints.  With each election cycle the reports of election fraud just continue to get worse, but once each election is over we never hear about anyone getting into any trouble.  What you are about to read will likely make you very angry.  There are eyewitness accounts of voting machines all over the nation turning Romney votes into Obama votes.  So will anything be done about this?  Of course not.  We are being told to sit down, shut up and blindly have faith in the results that the voting machines are giving us even though there is solid proof that there were very serious problems with the voting machines.
These problems first emerged in a number of swing states during early voting.  In many of the most important swing states it was being reported that Romney voters were claiming that when they tried to cast votes for Romney that the voting machines changed their votes to Obama instead.  The following is one example of this from Ohio…
"I don't know if it happened to anybody else or not, but this is the first time in all the years that we voted that this has ever happened to me," said Marion, Ohio, voter Joan Stevens. 

Stevens said that when she voted, it took her three tries before the machine accepted her choice to vote for Romney.

"I went to vote and I got right in the middle of Romney's name," Stevens told Fox News, saying that she was certain to put her finger directly on her choice for the White House.

She said that the first time she pushed "Romney," the machine marked "Obama."

So she pushed Romney again. Obama came up again. Then it happened a third time.

"Maybe you make a mistake once, but not three times," she told Fox News.
But of course this was not just happening in Ohio.  There were also eyewitness accounts of this happening during early voting in quite a few other states including Nevada, Kansas, North Carolina, Missouri and Colorado.
Officials assured us that the voting machines would be "recalibrated" and that we would not have these kinds of problems on election day.
Unfortunately, it turned out that there were a whole bunch of reports of voting machines turning Romney votes into Obama votes on election day.
For example, an equipment manager who worked for Chicago's election system on election day says that he repeatedly witnessed voting machines fail to register Romney votes…
Steve Pickrum said he worked for Chicago's election system during the early voting and Election Day voting for the 2012 race.

As an equipment manager for the system, Pickrum said, he responded whenever there was a glitch with a voting machine.

"On early voting, when I did work on the floor when voters needed help using the equipment, I was able to see the preference of the voter, and every time that I saw [a] voter voted for Romney a 'voter save failure' message came up on the screen,'" he reported.
And guess what happened when he went to cast his own vote?  The same thing happened to him…
Then when he went on Election Day to cast his own vote, he picked Romney and experienced the same error message.

Pickrum said he worked at both the Matteson voting area as well as in Precinct 70, and although he discussed the anomalies with his boss, had not yet filed a formal report.

He said when he voted, he was told by a precinct worker to just go ahead and assume that his vote had been tabulated, despite the error message. But since he knew the operations of the machines, he asked the poll workers to check the vote report, and they found his vote had not been counted.
Over in Pennsylvania, a poll watcher claims that "about 5 percent to 10 percent" of the votes were being switched from Romney to Obama by the voting machines in the polling location that he was monitoring.  What he recently told WND is absolutely staggering…
It was in Upper Macungie Township, near Allentown, Pa., where an auditor, Robert Ashcroft, was dispatched by Republicans to monitor the vote on Election Day. He said the software he observed would "change the selection back to default – to Obama."

He said that happened in about 5 percent to 10 percent of the votes.

He said the changes appeared to have been made by a software program.

Ashcroft said the format for computer programming has a default status, and in this case it appeared to be designating a vote for Obama each time it went to default.
But issues with the voting machines were not the only problems that poll watchers were observing on election day.
Down at one polling location in the swing state of Virginia, a poll watcher named Dara Fox says that voter fraud was "rampant".
She recently told WMAL radio the following…
-That it appeared that voters for Obama were being bussed in.
-That many of them could not speak English at all.
-That many of them could not tell poll workers the correct address on their identification cards.
-That many of them were obviously far from the correct age.
-That many people were voting more than once at that same polling station throughout the day.
The following is a YouTube video of Dara Fox being interviewed by WMAL.  Was there an organized effort to steal the vote in Virginia?…
According to the head of the Republican Party of Maine, a similar thing appeared to have happened in his state…
The head of the Maine Republican Party claims that "hundreds" of unfamiliar black voters may have cast fraudulent ballots in his state on Election Day.

"In some parts of rural Maine, there were dozens, dozens of black people who came in and voted on Election Day," Charlie Webster told Portland's NBC affiliate WCSH-TV on Wednesday.

"Everybody has a right to vote, but nobody in town knows anyone who's black," Webster said. "How did that happen? I don't know. We're going to find out."
I have previously detailed a lot more evidence of potential voter fraud on election day right here.
If anyone out there has heard of any other reports such as these, please let me know.
If we do not speak up, nothing will be done.
The Democrats aren't going to do anything about this.
The Republicans aren't going to do anything about this.
The mainstream media is not going to do anything about this.
As far as they are all concerned, we are not supposed to question the results.  We are just supposed to have blind faith in the system even though there is a mountain of evidence right in front of our eyes that is screaming that something is wrong.
So what do you think about all of this?
Save