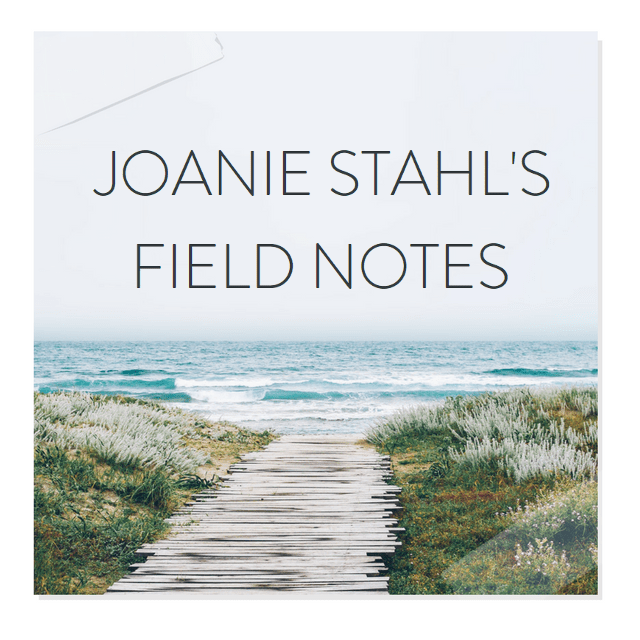 Shalom everyone! I am excited to welcome you to check out and subscribe to my new blog Joanie Stahl's Field Notes! I have waited a long time to do this. With much prayer and permission from the Lord I plan to share everything the Lord Jesus Christ has taught me "from my youth up," in a common daily life.  I plan to share all the secrets, insights, outcomes of wars and battles, losses and gains. Even dreams and visions.  It is time now to release it all.
Please vist my blog at:  https://inhisgripstahl.wixsite.com/website
What is it that fuels each and every one of us in this world? For me, it the Lord Jesus Christ and sharing forty years of everything I've learned in the fields of the world in what I refer to as practical divinity. I have found such a sense of fulfillment in my own life walking with God. I enjoy writing about my passions relating to every day life in rich, long life study of the word and decades of praying. I write about what interests me, what interests other people, all in light of the common, daily life, and sharing it with the world. With each passing day, my hope and prayer is that Joanie Stahl's Field Notes gains as many followers the Lord will add, and with that, even more increase of growing heavenward as we all go along journeying together.  You can also read my blog on where I enjoy spending time as cohost.