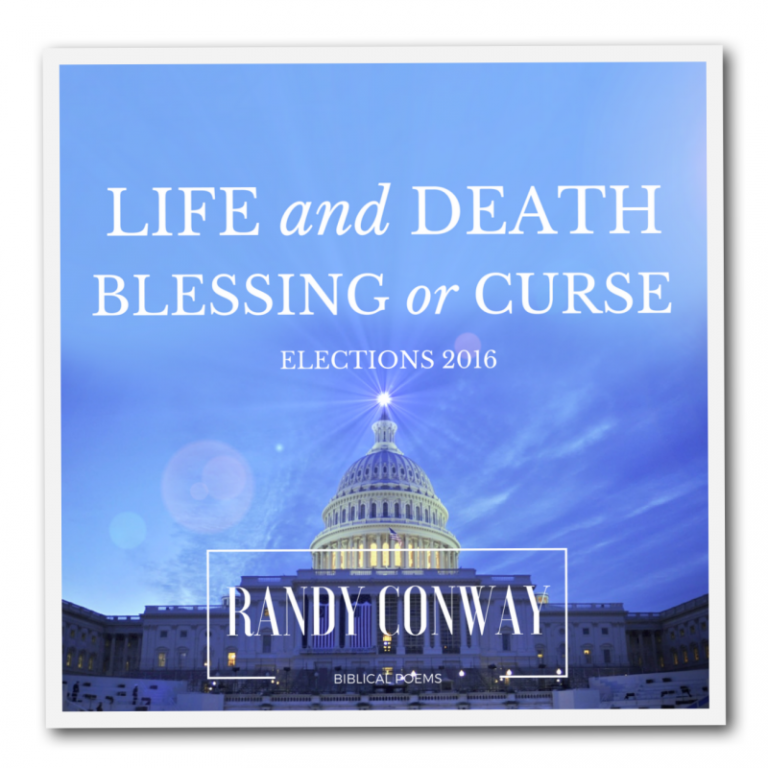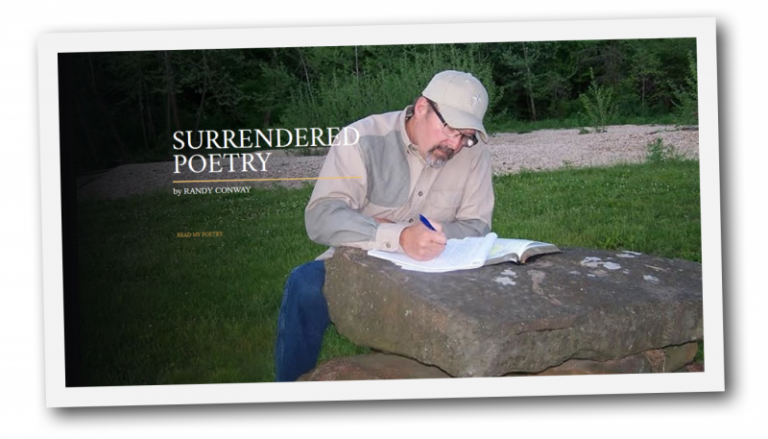 Randy Conway
Life and Death ;
Blessing or Curse
Some would say we are standing at a crossroads and I guess to some extent I see that view
But a crossroads would say we have multiple choices to make and today that isn't true.
I would say we are at a fork in the road and the choices are between but two
One fork is wide and many will choose the wide the other is narrow and those who find it are few.
In a matter of days we will choose as a nation and as individuals between the paths
We will choose between God's mercy and blessing or His judgments wrath.
Some would say we are on a precipice but I would disagree
We have fallen off the precipice and have tumbled away from all reality.
We have fallen off and into a deep dark valley and now here we are in the valley of decision.
Here in this valley life and death, blessing and curse will make collision.
We will choose between
Freedom or enslavement
Restoration or depravement
We will choose between
The Truth or the lies
The Living God or the All Seeing Eye.
We will choose between
An awakening or increasing darkness
Being a place of life or the depository of the carcass
Where the corpse will stink and the mountains drip with blood.
We will choose between
Coming out of the valley on our knees
Or seeing our nation become a habitation of beasts.
This is a collision of darkness and light
A separating of the wrong and the right.
Some say that their candidate is here for such a time as this
But too many the call of the nation they have missed.
The story of Esther is not just about the Queen
But of a Nation who fasted and prayed so that God would be seen.
We will choose between
Democracy and hypocrisy
Righteousness or mobocracy.
We will choose between
Purity or pornocracy
A Republic or an Autocracy.
In the valley of decision dead babies litter the ground
By the lies of Satan millions remain bound
We will choose to serve the living God
Or on the church house we must write Ichabod.
We will choose between
A great and needed awakening
Or we will choose to come under a shaking.
A shaking so intense that it will shake men's souls
Hear the words of the prophets spoken in the ancient Biblical scrolls.
Fallen, fallen we have fallen into the valley now we must decide
Will we remain in this state or above our mistakes to rise?
No man can rescue us from the state we now are in
We must repent and turn as a nation from our sin.
The people of God are called upon this day to seek God and pray
As a nation we have been placed upon the scales and weighed.
Weighed in the balance and we are found wanting
But God is waiting and for the repentant mercy is dawning.
By Randy Conway
Save
Save
Save
Save