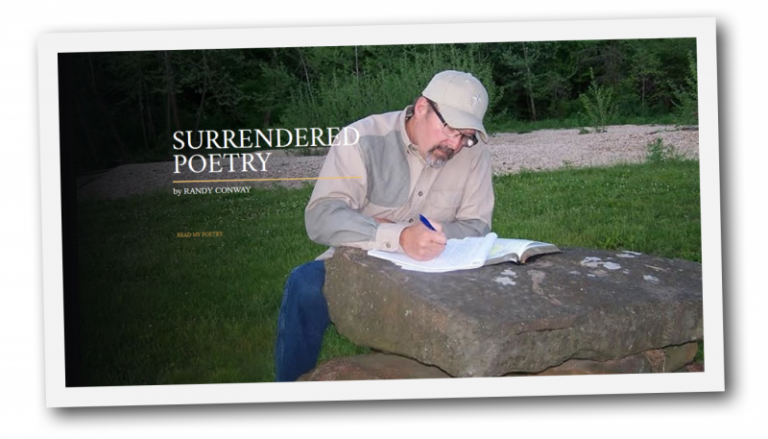 Randy Conway
Living In Times Never Seen Heretofore

LIVING IN TIMES NEVER SEEN HERETOFORE
Russia's Putin has issued an ultimatum
China stands ready to assist and aid them.
An evil spirit has entered through America's door
And we face the real threat of nuclear war
These things can give one a terrible fright
Haunt your dreams or keep you awake at night.
North Korea is ruled by a certifiable madman
And we are besieged daily with political flim flam.
A monster storm is wreaking havoc
Daily human flesh is being trafficked
Isis continues its campaign of slaughter
With hellish perversion they want your wives and they want your daughters.
Deutsche Bank is teetering on total collapse
While the media mafia just tries to distract
Germany warned its people to store some food and water
While Europe is overrun with Muslim Jihadist marauders.
Satanic temples are coming to American schools
And a presidential candidate has publicly called the people fools.
The truth is scoffed at and suppressed at every turn
How many days before our Bibles will be burned?
Continually massive military drills are underway
The wealthy elite are preparing their private hideaways.
Black lives matter, Blue lives matter, All lives matter
It's all just slight of hand and noisy chatter.
Weather warfare and government drones
44 Afghan soldiers on our soil, their whereabouts unknown.
The New World Order, Agenda 21 and threats coming from Iran
What can we do; is there hope for man?
Science is still playing with our DNA
Coming closer to the Ubermensch everyday.
In regards to the internet what will be the trigger trip
To bring about a total censorship?
Politicians looking to increase their personal wealth
Even if it cost the entire nation its economic health
Washington is scandal ridden our leaders seek subversion
And the people follow their leaders wallowing in perversions.
Darkness, evil and an increasing spiritual clash
A society that can be monitored by removing the use of cash,
More spying, more lying, more dying, more crying
Men's hearts will fail for some things will be horrifying.
Earthquakes, volcanoes, floods and drought
And a plan for the population to be culled out.
Poisonous vaccinations, Space wars, Cyber wars and Civil war
We are living in a time never seen heretofore.
Now if you think all of this is just poppycock
And it matters not the time on the "doomsday clock"
Then you bear your own responsibility
For to you the watchman warns in futility.
Your worldview is "I don't agree and I will live for me.
The government should pay my way so I can live for free
Martial law is just another one of those conspiracies
And the Bible is full of myths, I find it all a mystery."
If this is you then you need not read anymore
But if you realize this world is not like it ever was before
And if you want to know what lies yet in store
Continue on for there is a storm just off our shores.
You can take heart for all is not doom and all is not gloom
Amidst the stench of this world there is a fragrance of perfume.
It is the songs still sung by those who personally know Jesus Christ
There is great hope and future for those who trust Him with their life.
Rulers have risen and fallen, they have been defeated and they have reigned
But a time is approaching when not just kings, but the Kingdoms will be changed.
"And the seventh angel sounded; and there were great voices in heaven, saying,
The kingdoms of this world are become the kingdoms of our lord, and of his Christ;
And He shall reign…" (Revelation 11:15)
When hope seems gone and wasted seem our tears
"I sought the LORD, and He heard me and delivered me from all my fears."
(Psalm 34:4)
To survive the darkness and fear of the this world there is a simple key
"What time I am afraid, I will trust in Thee."
(Psalm 56:3)
"In God have I put my trust: I will not be afraid what man can do unto me."
(Psalm 56:11)
You cannot be a friend of God and continue living in Satan's company
And you cannot face tomorrow unless your preparation is on your knees
To assume tomorrow's survival without out God is the ultimate vanity.
The Bible has proclaimed it from Genesis to Revelation
Men of God have warned and preached without reservation
That time's labor pains would come, the end of time's gestation.
While the world is obsessed with every lurid fixation
Not seeing the darkness or realizing its own abominations
While satan has been building a black and evil confederation
But Jesus already won the victory and satan will face annihilation.
Delusions to believe a lie will spread like a great contamination
Resulting in the death of great portions of the population.
The prophecies are being fulfilled and we are that generation
And the things that lie before us are beyond our imaginations.
Repent today and accept Jesus as your Savior, it was for you He was crucified.
He is the only way and the only Truth and He is life.
"And when these things begin to come to pass, then look up, and lift up your heads; for your redemption Draweth nigh." (Luke 21:28)
" And it shall come to pass, that whosoever shall call on the name of the Lord shall be delivered: for in mount Zion and in Jerusalem shall be deliverance, as the Lord hath said, and IN THE REMNANT WHOM THE LORD SHALL CALL."( Joel 2:32)
By Randy Conway
Save