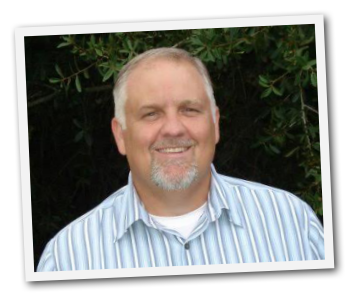 Pastor Benjamin Faircloth writes:
We are about to turn the corner and enter into the greatest time of Kingdom business the world has ever witnessed! We just need to warn all who will listen and face this storm in faith, and prepare for the multitudes who will come to Christ. One boat will not be able to "catch" the harvest that is before us. We must prepare our nets! Together we will give Jesus His full reward! Hang in there, don't lose your faith, the reason why you and I were born is about to be revealed! I love you!
The message is CLEAR: "You must embrace My Truth for it will be your ONLY source of strength and protection." You're not going to find TRUTH anywhere except in THE WORD OF GOD!!
America, the House of Cards!
Published on Oct 16, 2016
Pastor Benjamin preaches out of the book of Amos 3 and Jeremiah 17. His prophetic warning is a clarion call for us to prepare for life to change here in America, suddenly! Time is not on our side!
(Highlighting by Meranda S)
The season of judgment arriving has narrowed.
The hour glass is near empty.
Time is no more luxury, but more valuable than the lust that binds the hearts of men.
I'm coming saith the Lord. My gift is with me, not a gift of reprieve but of judgment for America.
Your cup is full.
Your hour of reckoning has arrived.
You have chosen your poison.
You will embrace your pain.
The bed of judgment has been made and now you will lie in it and wallow in it.
You have chosen your sin over my grace.
You have abandoned my pardon and turned your back on me.
Your season of UNCERTAINTY and DARKNESS has arrived.
You have forsaken me FOR THE LAST TIME.
To you, oh, House of Bethel …

(the house as a structure and corporation, the ecumenical structure, you who are in this structure believing that you 'house the presence of God', believing that you 'house the spirit of God' that you have Him cornered, you have him 'marketed')
… you have asked for a king, but you will receive a queen.
You've asked for leniency, but you will receive hardship.
The hour of purification has come.
My Bride will be clean. She will possess the land, but only in purity.
I will remove the blemishes of pride. I have chosen THIS hour.
This is MY day, saith the Lord.
My plan will prevail and so shall My Bride.
Be not dismayed at this hour that shall befall this nation.
I am in control. I am Sovereign and I WILL pierce the darkness with my glory, but you MUST trust in Me in this hour.
You must embrace My Truth for it will be your ONLY source of strength and protection.
---
The USS Titanic –
October 23rd 2016
Pastor Benjamin preaches a powerful message about the state of America! He takes us on a prophetic journey to the Potter's house, where we pierce into His window, to see the future of America! Jeremiah 18
---
James Rhodes Great message. Made me remember what the builders of the Titanic said about it and how God himself couldn't sink it – and I think how that's how America feels about itself as a nation
Ken Roberts Very profound.
Tenzin Thosem Wow powerful message
Douglas W. Dubose Sr. Thank you Pastor Benjamin Faircloth we listened to the message on the app, powerful and sobering. Thank you for your faithfulness we love you!
Sonja Craighead Pastor Faircloth, my husband and I enjoy listening to your teachings. It's so refreshing to hear a pastor who is not afraid to speak the truth. Thank you for all you do as a Watchman. Blessings to you and your family.
Claudia Wilkerson I already listened. Great message!!
Jesse Terrell Praise GOD, Pastor…I hope you just keep on preaching like this.
John Robbie Bulls Eye…Love your sermons
Roz Pitt Pastor B, this word was breathe taking. I am grateful for all the warnings and the preparation God is giving His people. I listened to the message several times and took notes. We don't know how long this avenue will be available to the TRUTH tellers, but keep preaching and teaching to the end. GB, you and family in JESUS mighty name.
Susan Stewart Jackley Pastor B. Thank you so much for this word. As always you only speak the TRUTH!! God bless you & your family sir.
Sherry Lanning Your intro prayer…"Father hide me behind the cross" touches my cynical heart deeply. I want only the truth and I'm slow to trust prophesy……but I keep listening to you.
---
Save