Understanding True Revival Ministry As A Reforming Message And The Cost Of Obedience To The Call-Johann van der Hoven
Have a look at this unique entries into this JOURNAL …
[dropshadowbox align="none" effect="lifted-both" width="auto" height="" background_color="#ffffff" border_width="1″ border_color="#dddddd" ]
– Sunday, A.M May 5 Preached in St. Anne's. Was asked not to come back anymore.
– Sunday, P.M. May 5 Preached in St. Jude's. Can't go back there, either.
– Sunday, A.M. May 19 Preached in St. Somebody Else's. Deacons called special meeting and said I couldn't return.
– Sunday, P.M May 19, Preached on street. Kicked off street.
– Sunday, A.M. May 26, Preached in meadow. Chased out of meadow as bull was turned loose during service.
– Sunday, A.M. June 2, Preached out at the edge of town. Kicked off the highway.
[/dropshadowbox]
WHO IS THIS 'MAD' PREACHER?
Who keeps such a failed record of meetings in his journal for others to read? Well dear friends, this is a page quoted straight out of the journal of the late dear Mister John Wesley – The FAMOUS REVIVALIST!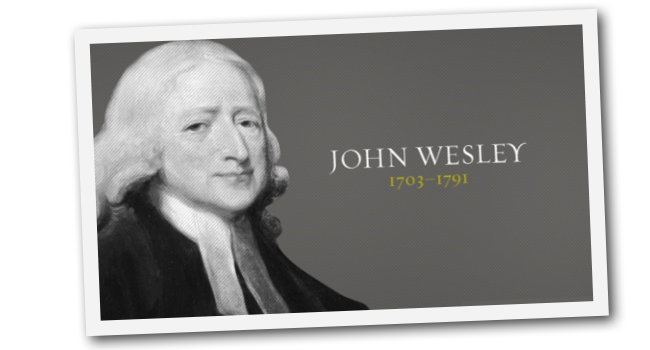 John Wesley | Christian History
In fact, to give you a little more perspective on the life of this famous hero of the faith we love to celebrate in our day and time, let me share a few more things with you, such as the fact that Mr Wesley could preach only six of his last six hundred sermons in a church!
The rest he was forced to preach on the streets!
The church did not want him! Neither did the people, who openly attacked him and spat in his face! In fact at one stage it became so bad in his city, that Mr Wesley was forced to stand on his father's grave to preach, because no one would allow him anywhere else, so he used the only piece of real estate he was entitled to preach the Gospel from!
One account of his life reads as follows …
[dropshadowbox align="none" effect="lifted-both" width="auto" height="" background_color="#ffffff" border_width="1″ border_color="#dddddd" ]"… At times he was physically attacked by mobs. Clergy often denounced him in sermons and in print. He was criticised as a pedlar of false doctrines and religious extremism. He was branded as a fanatic, leading people astray. He was accused of spuriously claiming miraculous gifts and instating false doctrine.
John was not happy with the idea of having to conduct open-air services. He felt it was undignified. But with church pulpits closed to him, he continued to preach in the open air for the next fifty-two years! He did speak in churches on the rare occasion he was invited to do so, but mostly he preached in fields, in streets and in town halls for as long as he could do so."
[/dropshadowbox]
HOW HUNGRY ARE WE AND HOW PREPARED TO GO? OUR SUCCESS IS NEVER MEASURED IN OUR LEVEL OF ACHIEVEMENT IN THIS WORLD BUT IN OUR FAITHFULNESS TO GOD!
Selah.
– Johann van der Hoven
Save