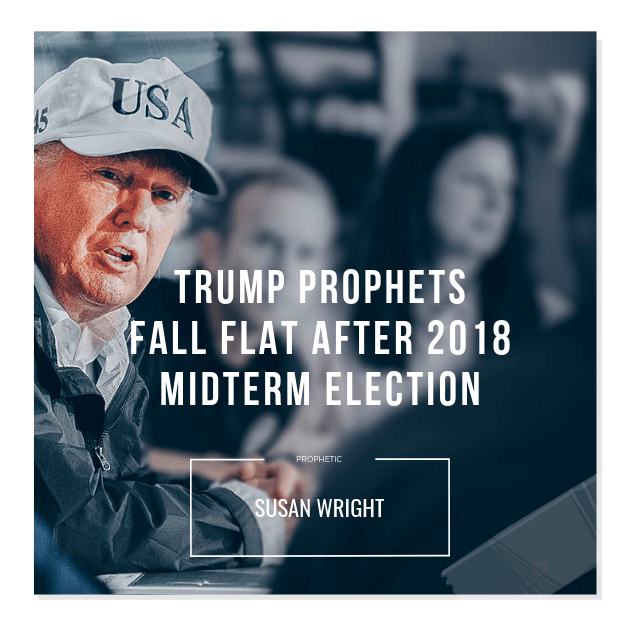 The elections have passed and we can put some prophets to the test.
In the article below Susan Wright comments on both Mark Taylor and Charlie Shamp who both prophesied tremendous wins for the Republican party that fell short.
After commenting on this article on facebook some people still come to Mark Taylor's defense, saying it was his opinion than a prophecy.
CBN interviews Mark by VIDEO, and within the first 50 seconds, there was no chopping up of his words. He said the Lord was showing him the election results. So right there… its really clear that he was saying it would be a red tsunami… (a gigantic win for Republicans), and it was given to him by God.  It wasn't a gigantic win for the Republicans.  – Meranda

…………………………
Then there's CBN, which recently spoke to Taylor, in order to get his latest word, as it pertained to the 2018 midterm election.
It was a doozy, of course.
"Go back to 2016 to the presidential election – all the fake news, the pundits, the polls were all wrong as we found out," Taylor said. "It was just the exact opposite of what they were saying. So the same thing's going to happen here."

"There will be no 'Blue Wave.' A lot of people are talking about a 'Red Wave,' but it's actually going to be a 'Red Tsunami' is what the Lord is showing me," he continued.

"Because you're seeing things right now; you're seeing the resignations; you're seeing the highest amount of resignations ever," Taylor said. "You're seeing people resign; people like Paul Ryan are saying they're not running again."

"So you're gonna see this 'Red Tsunami' really take effect all the way across the country at state, local and federal levels," he continued.
Not a "red wave," but something as devastating as a tsunami?
Read more at the link below:
Source: Trump Prophets Fall Flat After 2018 Midterm Election | Susan Wright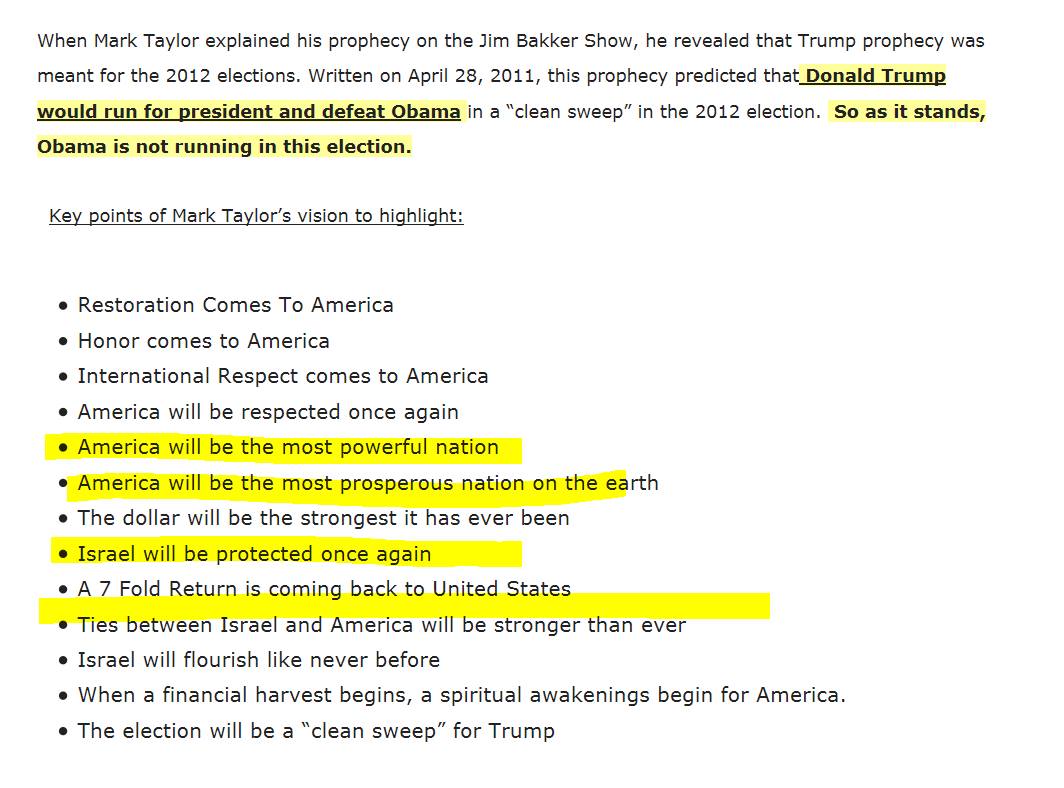 Parts of Mark Taylor's prophecies that go against all the other prophecies I have collected.