Even if you have a full time job, its great to be able to bring in your own cash with a side business to pay for extra expenses. If you lose your job ...(God forbid that)… you would then have the mindset, experience and courage to bring in your own cash until other job lines up. Its great to have something to fall back on.
Your own side business doesn't have to be complicated, it just has to make sense money-wise.
So many people believe in order to have a business they have to have a store front, and these days, a store front rarely makes sense when so many people are doing their shopping and searching online. With sites like etsy, facebook, ebay and craigslist, you don't have to have a physical store front to be successful.
In fact, some of the smartest businesses have no overhead operating expenses. Money and efforts can be poured into marketing and an online presence instead.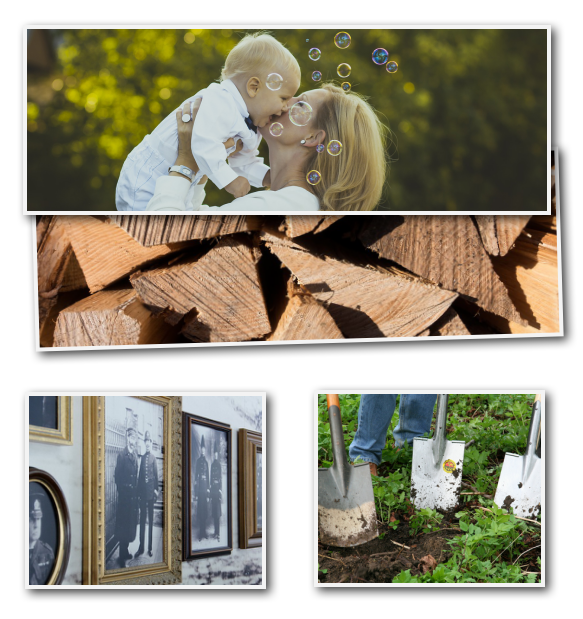 You might ask yourself… what can I possibly do?
You may not know what to do right away, and you may run through some ideas before you find your niche….and that is pretty normal.
As people we tend to complicate things too much, when we already have the expertise in one area or another….we just need to ask for the sale…and let the business aspect of it fall into place as you go along.
Think about what you know well, and what you enjoy and brainstorm from there.
When I attended auctions in Virginia there was a particular fellow I knew would take his Mondays off and attend the auction. He had a skill of being able to fix freezers, stoves and fridges. The particular auction we went to always brought in appliances, and there was plenty for him to pick from. He purchased two or three units a week and repaired them and simply listed them on craigslist. He would get them for anywhere between $20 to $50 and make a good sum of money off each unit. With older style washing machines being popular, or that people just needed an inexpensive fix for their broken machine…he had a really nice side business. It wasn't glamorous, but he made good money.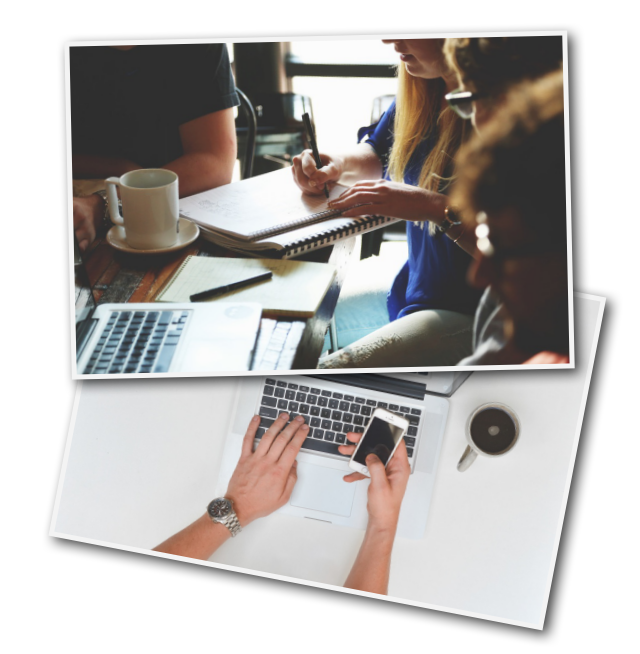 For years I bought furniture at auctions, and second hand shops and fixed them up. I loved a particular style and carved out my own niche for what I thought was attractive to re-sell. When we were first married, we were able to pay off a good amount of debt with my side business which was more or less a hobby. After researching our area, I knew the best places to shop that had the lowest prices….and best antiques that I was able to make a reasonable profit.
Your business could be simply driving kids back and forth from their hockey or piano lessons. With that business you would have to provide parents a security back ground check from your local police department, along with credentials for parents to leave their children with you. Thinking of the details of what your customer may look for is something you need to do before placing an ad.
Downsizing homes for baby boomers could be a good business. Selling their household items by taking beautiful pictures of their items, creating a good inventory of their items on a spread sheet and simply running ads for them on craigslist or ebay. You take pictures, organize the meet ups and they are getting rid of valuables and you are making money for them while being paid for it. With this business you could have multiple customers but you would have to be pretty organized. A program called Mass Planner could do the posting for you. Its a great business concept!
Facebook For Business – Facebook now has multiple buy and sell groups for every area in the country and around the world. That means you can buy and sell local without shipping getting in the way.
Local Can Be The Easiest Business – Craigslist is successful in America, but not so popular in Canada. Craigslist is also local and is has a section for ads that allow you to list your trade and what you are hoping to do for work. Its the ideal spot to list what you can do and offer up your services.
Sell Online – Etsy is for vintage or antique finds or hand made items. Ebay is my go to shop for those one of a kind items I need to buy. If you are going to create an inventory think about the economy and what people would buy. Factor in your time and the demand for that particular item. If they can buy it cheaper, most people go that route, so branstorm a product or a business that is unique, in demand, otherwise pretty expensive, or personalized and it won't be such a risk.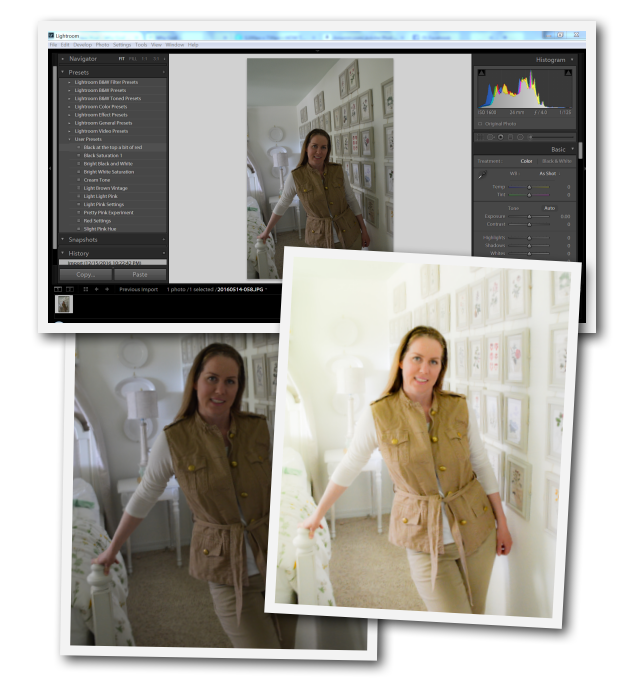 That's me above!
Great Pictures Is A Key! – Having great pictures really can make a difference for every business out there. I think it is the key to my business in the past and in the present. Software like Adobe Lightroom (affiliate link ) above allows me to brighten all of my photos and make them appear as though a professional took them. Another blogger suggested it, and I would have to say it was the best investment I have made for our online business. People love seeing bright photographs. This software is a miracle for smoothing out skin, reducing the background noise, and brightening ordinary photos. Great pictures sell and look so much more professional than dull ones.
Personal Always Creates Trust – Creating trust with your customers is letting them see the real you. People often give ads less then a minute. Putting together an "about you page" on a free blogger blog is the ideal way to post your work and what you are capable of doing. Allowing people to see you are a regular person that is talented in this or that can go a long way to add trust. If you are a proud grandma…..say it! If you are a mom, or an empty nester…it allows people to connect to you. There are a lot of people online, and it can be difficult making a decision about who you can trust, so make it simpler for them to get to know you in less time.
There are lots of possibilities out there to making extra money part time. As you find your niche, it could potentially turn into a full time job. Below are 79 links from an article I did from another blog of mine.
I hope it could get you started working towards being your own boss and giving you some ideas to get going.
Wishing you lots of success! Meranda
Make-Your-Own Money Posts

Making Money With YOUR OWN Niche Business – Her Site
How To Price Special Orders, Or Custom Jobs – Her Site
4 Of The Best Tips For Starting A Small Business – Her Site
8 Tips – How To Be A Successful Organized Working Mom
Thrift Store Gold -Seasoned Pro's Best Tips To Buying
Women Entrepreneurs – It Is Never To Late To Start A .
Selling On Ebay- 20 Tips For The Small Business Person
20 PRO Flea Market / Estate Sale Buying Tips – Buy Like A Pro
14 FREE Resume Templates- Tips On Landing That Job You Will Love
Makeover Your Resume Using Loft Resumes – Her Site
---
You have always wanted to work from home, or have wanted to make some serious money on the side… then started looking at one point and found nothing but scams, so you ditched the idea. Been there, done that?
There are probably hundreds of ways to start a side business and make some money on your own, it is just finding the right idea that fits your personality and skills.
If you are longing to make your own money and work for yourself, I encourage you to press in and figure out what it is that you would love doing and keep at it until you reach that goal.
While there are legitimate companies who hire "at home employees", there are also a lot of bogus companies that will just waste your time. Here are a couple simple red flags to help you determine if you should investigate it, or just move on to the next lead….
Red Flag 1- The Company Is NOT Established With A Great Track Record. Look on the BBB and check to see if they are accredited and what rating they have. This should answer your curiosity right away.
Red Flag 2 – "Your Going To Make BIG Money" Within every business venture, expect to work your butt off, especially when growing your own business. Ask for documented average income statistics. When looking it over, it should include some high and low income periods to be realistic.
Red Flag 3 – A Company Promises To Build Your Business Through Them First. Your 'Primary' home business gets built by first promoting the owners or founders. You end up losing your contacts to them and others in the program.
Red Flag 4- The Product Or Service You Will Be Promoting Doesn't Work In The Real World… Research the quality and cost of the product or service before you start investing yourself in the brand.
Red Flag 5. The Customer Re-order Rate is POOR. Before you get involved, ask for documented proof that the customer re-order rate is high. If the customers are not purchasing, you're out of business, and have just wasted your time.
Going through each article, I hand picked the very best articles that seem to provide the best business tips and secrets to get going with your own business, or possibly work for another company.
We all need to keep learning, and I hope this will provide you with new thought-worthy information to put into your toolbox. ~Meranda
Additional Business Links:
The Best and Worst Times to Post on Social Networks. Interesting! Scoop.it
27 Proven Best Marketing Strategies For A Tiny Budget –bitrebels.com
20 PRO Flea Market / Estate Sale Buying Tips – Buy Like A Pro –Hersite.info
How to Network (Successfully)-6 Steps To Get Past The Awkward- bloglovin.com
3 Need to Know Tips When Starting Your Own Business on Youtube
Number One Rule in Sales on Youtube
Fastest Way to Ruin Your Business Reputation! on Youtube
Five Tips For a More Productive Day on Youtube
Tips For Being a Successful Entrepreneur on Youtube
5 Blog Post Ideas For Your Small (or big!) Business- sillygrrl.com
Important Keys For Setting Up Your Office At Home –kinhr.com
Craft Fair Business Links:
How to make money selling your crafts by CreateYourStyleTV on Youtube
Attention Grabbing Booth Design by Megan Auman on Youtube