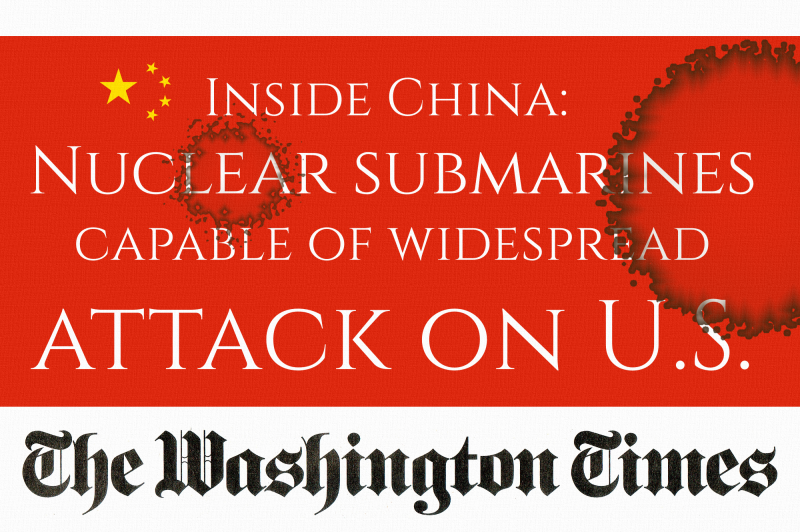 By Miles Yu – Dated back in 2013
Chinese state media show plans for nuke strikes on US cities, Damage projections for Seattle and Los Angeles…
Chinese state-run media revealed for the first time this week that Beijing's nuclear submarines can attack American cities as a means to counterbalance U.S. nuclear deterrence in the Pacific.
On Monday, leading media outlets including China Central TV, the People's Daily, the Global Times, the PLA Daily, the China Youth Daily and the Guangmin Daily ran identical, top-headlined reports about the "awesomeness" of the People's Liberation Army navy's strategic submarine force.
"This is the first time in 42 years since the establishment of our navy's strategic submarine force that we reveal on such a large scale the secrets of our first-generation underwater nuclear force," the Global Times said in a lengthy article titled "China for the First Time Possesses Effective Underwater Nuclear Deterrence against the United States."
The article features 30 photos and graphics detailing, among other things, damage projections for Seattle and Los Angeles after being hit by Chinese nuclear warheads and the deadly radiation that would spread all the way to Chicago.
Read more at Washington Times.com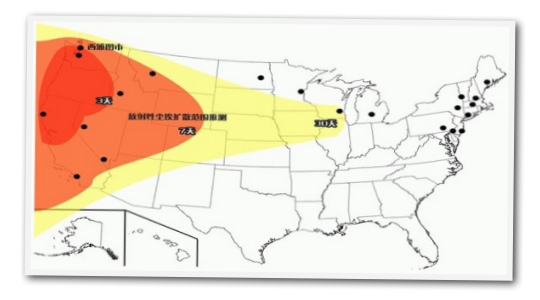 ---
whygodreallyexists.com/…/intense-a-must-read-a-dozen-12-dreams-of-china-and-russ…
Oct 13, 2015 – Henry Gruver described a vision of the invasion of America by Russians and the Chinese working together. This vision was given to him in …
whygodreallyexists.com/…/could-this-be-the-year-chuck-youngbrandts-end-days-visi…
Sep 7, 2015 – Japan and China will become friends through economic agreements this year and arrange certain defense agreements that will seem aimed at …
whygodreallyexists.com/…/chuck-youngbrandts-vision-of-the-occupation-of-america
Aug 14, 2015 – Economic accord between Japan & Red China in 1977. Rise in inflation and interest rates from 1978-1980. Hurricane DAVID in 1980
whygodreallyexists.com/…/russia-is-producing-next-generation-weapons-while-the-u…
Oct 13, 2015 –

Russia has been steadily building a stronger relationship with China, and collectively they represent the number one strategic threat to the …
May 29, 2016 – One of the themes has to do with Russia, and the other has to do with china. Some of the dreams are combined with a coming tsunami wave.