PRAYER FOR SINGLE MOTHER & HER CHILDREN
With One Accord Ministries © 2016
 SPIRITUAL WARFARE & DEFENSE (For Parents and also, Single Fathers) 
By William Schnoebelen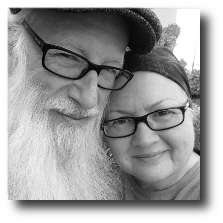 HALLELUYAH! Early this morning, Ruach insisted we develop another prayer for parents to pray for their CHILDREN and get it online TODAY – so here it is! A prayer for parents – especially single mothers –who struggle against spiritual oppression and warfare due to unrighteous HEADSHIP authority and soul ties from ex-spouses. (We also have the prayer for eliminating soul ties on our website you can pray in addition to the one below.)
Originally, the prayer (now on our website) was prayerfully composed for a woman (and her children) whose husband had renounced Yahushua and decided to boldly follow ha satan. Although most people aren't in that horrific a situation, still, many times parents (especially single mothers) find themselves battling spiritual darkness of gigantic proportions – and they simply don't understand why…please, if you are one of those, go to our website and begin a thorough study! Systematically begin to pray through the prayers there – they will make a HUGE DIFFERENCE in your life and the lives of your children.
Of course there are ALSO many single fathers who need to renounce the open doorways created through ex-wives – but because there are so many more single mothers today, and to keep the prayer concise, we chose to title it PRAYER FOR THE SINGLE MOTHER. Sadly, there are too many women raising children alone that need this type of prayer liberation! We have been strongly stirred to lift them up in our daily devotions!
We hope this prayer is a great blessing to you!
Thank You for remembering us in your daily prayers & with your gifts! Shalom!
PRAYER

Father Abba, in Yahushua HaMossiach's Name, I formally come before you as a living witness of His Grace and Mercy. I ask you to please, right now, bring to my mind anything in my life that is an offense to You!

Abba, YOU and only YOU I invite to speak to me now in Yahushua's Name through the blessed Ruach HaQodesh (Holy Spirit of YAHUWAH).

(Be silent for however long you are led and listen!). Now Pray:

I testify that Yahushua is the risen Saviour, and ask You to cleanse me and my children (names) of all our sins and purify our lives and home.

(If Ruach brings something specific to mind, STOP HERE and say a prayer of repentance and cleansing for you, your children and your home.

Now Pray:

Yahushua please forgive me for that sin and cover me as I repent and/or remove these things from my home (such as magazines, books or movies, music, etc.), that are an offense to You (Deut. 7:26 & 13:17). NOTE: This may take a day or two –as you work to do Teshuvah and cleanse your home, take time to pray the PRAYER TO CLEANSE A HOME OR APARTMENT. Also, pray the PRAYER TO CLEANSE THE SIN OF THE SHEDDING OF INNOCENT BLOOD OVER THE LAND. (See Deut. 21)

When You Have Completed the Above Pray Out Loud:

Yahushua shed His Blood for us when He went to the Cross of Calvary, HE is the only Messiah and Saviour of the world, in our lives and in our home. In Yahushua's Name I pray, Omain.

Father Abba, As the mother of my children, I ask YOU to take the place of (earthly father's name),their earthly biological father, in their lives, and to be my husband. To protect, provide and nurture us as Your beloved children and the Bride of Your Word(Rev. 21:2 & 9;Rev. 22:17). In Yahushua's Name. Omain.

Father Abba, in return, I will do my very best every day and night to keep your Word and live by the Torah you have provided through Your Word, the King James Bible. In doing so, I know I can claim the promises of Abraham, Isaac and Jacob(Gen. 28:4, Gal. 3:14), and the blessings of Yahushua for myself and my children (name them). In Yahushua's Name, Omain!

In Yahushua's Name, I utterly renounce, reject and rebuke any and all anti-Christ spirits or evil entities trying to come against me and my children, and ask You Yahushua to rebuke them now for Your Name's sake(Jude 9)!

I ask you to hide me and (name your children)deep inside Your Resurrected Body, and cover us with your precious Blood and Word. Hide us all in Your wounds, Master Yahushua. Thank you my dearest Saviour, I love you! Omain!

Yahuwah, I especially come against any and all curses(Prov. 26:2), claimings, predictions, dedications, offerings or sacrifices made by (father's name)or ANYONE or any thing pertaining to my children (name them), concerning their lives, destinies, or faith.

I also come against any and all hexes, vexes, Hoodoo, spells,incantations, works of witchcraft, Voodoo, shamanism, Candomble, Santeria, Palo Mayombe, mental manipulation, alien manipulation and any sort of cultural spiritism in my life or the lives of my children! In Yahushua's Name, Omain!

I DECLARE THAT (names of children) ARE CHILDREN OF THE MOST HIGH YAHUWAH, and that their lives, destinies, and faith are seeded and nourished only by the Living Word of Yahushua and His Righteousness! HIS CLAIM SUPERSEDES ALL OTHER CLAIMS MADE BY ANYONE, ANYTIME, ANY WAY through all worlds, dimensions and timelines.My children are under the Blood Covenant of Yahushua (1 John 1:7)!

No one and no thing can ever diminish, steal or change my children's path set before them by YAHUWAH (Prov. 22:6)! YAHUWAH rebuke the devourer from my children's lives forever,In Yahushua's Name, Omain!

Father Abba, I humbly ask You now to keep me grounded in Your Word, faithful to Your Plans, and open to your blessed Ruach HaKodesh (Holy Spirit), to help me protect, lead and guide my children in the way You would have them go (Prov. 22:6). Thank you that their every step is ordained by You, and when You call them home to heaven, it will be through the merciful moving of the Ruach alone, and You will greet them with the words, WELL DONE MY GOOD AND FAITHFUL SERVANT (Matt. 25:21)! In Yahushua's Name, Omain!

NOTE: Also, we suggest you should have Mezuzah up on every entryway into your home –even if you hand-write it yourself (Deut.6:4). Every few days, pray and anoint your children with oil you have blessed and dedicated to Yahuwah.
Look for many more Free Resources & Teachings on our website! www.withoneaccord.org
Look for free audio teachings from With One Accord here http://www.withoneaccord.org/Audio-Teachings
CLICK HERE TO GO TO THE PRAYER ABOVE or select PRAYERS & subcategory
Spiritual Warfare & Defense
Meranda's Suggestion- (One of the Top 10 All time Christian Books- Blood On The Doorposts ) buy it here
Save
Save
Save
Save
Save

Connect With Bill and Mary Schnoebelen
With One Accord Ministries
Bill & Mary's Schnoebelen Official Channel On Youtube
William Schnoebelen On Facebook
Free Resources & Teachings on their website such as free audio teachings
http://www.withoneaccord.org/Audio-Teachings
DVDs
VACCINE WARS (DVD)
Freemasonry: Fatal in the First Degree
Exposing the Illuminati from Within (Expanded) 2 DVD set
The Order of the Eastern Star: Ladies of the Labyrinth (DVD)
Wicca: Satan's Little White Lie
Population Control - Increasing the Death Rate (3 DVDs)
Tares among the Wheat (DVD)
Mormonism's Temple of Doom 2011- (DVD)
Vampires and Werewolves: Real or Fake? (DVD)
Russia's Secret Weapon to Destroy America (DVD)
BOOKS:
Christianity & the Bible
Spiritual Warfare & Deliverance
LDS/Mormons
Masonry
Other Religions
Witchcraft, Vampirism & Satanism
UFO's
Endtime Prophecy & World Events
Wellness Products
About Bill Schnoebelen
Since his miraculous salvation in Yah'Shua (Jesus Christ) over 28 years ago, Rev. William "Bill" Schnoebelen has faithfully pressed into the calling and anointing of God to teach Biblical revelation to the Body of Messiah and lead the lost into salvation.
A prayer warrior, Biblical scholar and author, he founded With One Accord Ministries in 1992. Since then, the anointing of the Ruach HaKodesh (Holy Spirit) has allowed him to minister to thousands across the globe through preaching, books, videos, and countless booklets, articles and tracts.
He earned a Masters in Theological Studies degree in 1980 and a Master of Arts degree in counseling in 1990. Following the Holy Spirit's lead, he acquired degrees in Naturopathic medicine and Nutritional Herbology becoming a Certified Natural Health Professional in 2004.
Recognized as a Biblical authority on alternative religions and the occult, previous to his salvation Bill spent sixteen years as a teacher of witchcraft, spiritism and ceremonial magick. To Yah'Shua's glory, the Ruach has continually used Bill's experience as a Druidic high priest, ordained spiritist minister and former satanist to teach Christians the intricacies of spiritual warfare and minister to those lost in cults. He also spent nine years as an active member of the Freemasonic fraternity (both York and Scottish rite) and five years as a devout member of the LDS (Mormon) church, where he held numerous offices, including elders' quorum president. Bill held temple recommends in the LDS church for four years.
Rev. William "Bill" Schnoebelen's autobiography,
Lucifer Dethroned
, is a gripping account of his descent into the darkest side of mysticism and magick and subsequent restoration through grace and the love of Yah'shua. His testimonies are thorough historical surveys of contemporary satanism. His second book,
Blood on the Doorposts,
is the prayerful result of thousands of hours spent counseling people to freedom from oppressive religious systems or dysfunctional relationships – this book functions as a graduate level course on prayer therapy and spiritual warfare.
Rev. Schnoebelen speaks to congregations, at conferences and ministers on a wide variety of topics.

Latest posts by Bill Schnoebelen (see all)