The Bible-Smith on Youtube has Audio Bibles which you can listen to for FREE. Get the word of God in your mind while driving in the car, laying down, relaxing in your recliner, while you are having your morning coffee… Find them on youtube, and book mark your favorite translation.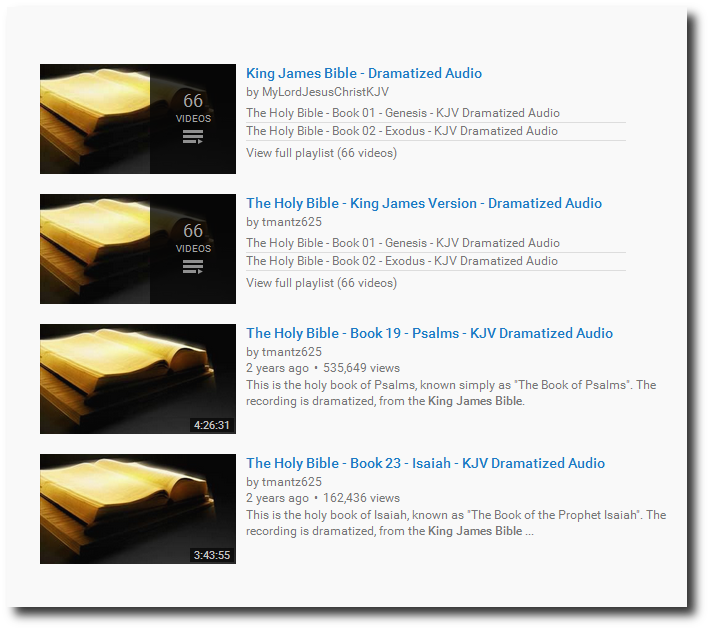 AudioBible King James On Youtube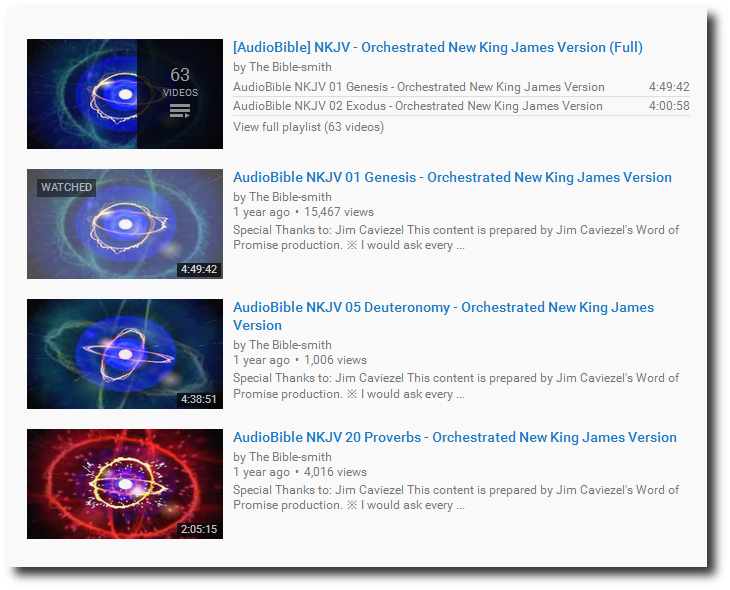 While the "New King James" is not from the trusted manuscripts, this version adds effects which adds drama to the reading.  It sounds as though you are listening to a movie.  [AudioBible] NKJV – Orchestrated New King James Version (Full)

When I am not busy writing for
whygodreallyexists.com
, I am changing diapers, feeding the baby, making supper, and juggling our websites while doing the laundry.
I am living the dream life.We live in the middle of the mountains and never get tired of the view. I married my
dream man
. Walk along side me as I discover the world being a mom, a wife, and daughter of the most high God. God exists, He Loves YOU, and you can live out that love story you always wanted with HIM. I hope I can draw you closer to HIM. Huge Blessings!
You have got to check this out
-
Just 12 Points About God That Are Remarkable
Add Me As A Friend:
Contact Me-
Here
More About Me-
Blog
(Profile 1) Meranda Devan On
Facebook
(Profile 2) Meranda Snyder on
Facebook
Our New Youtube Show-
The Watch On Youtube
Find Me On
Pinterest

Latest posts by Meranda Devan (see all)