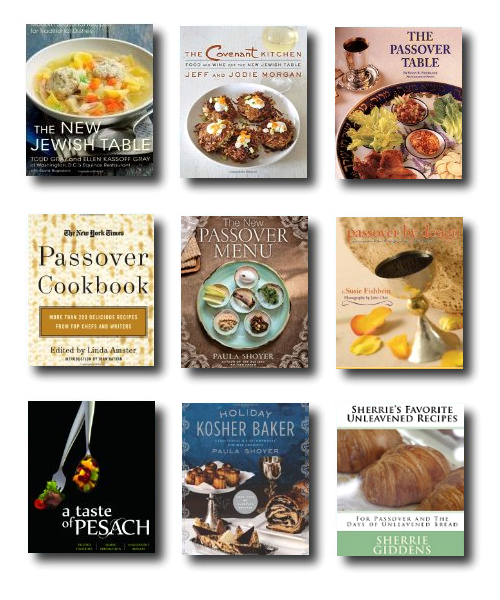 The New Jewish Table: Modern Seasonal Recipes for Traditional Dishes
The Covenant Kitchen: Food and Wine for the New Jewish Table
The Passover Table: New and Traditional Recipes for Your Seders and the Entire Passover Week
The New York Times Passover Cookbook
Passover by Design: Picture-perfect Kosher by Design recipes
Vegan Start Passover Cookbook: Eat Well on Pesach!
The Holiday Kosher Baker: Traditional & Contemporary Holiday Desserts
Sherrie's Favorite Unleavened Recipes: For Passover and The Days of Unleavened Bread
A Taste of Pesach: Trusted Favorites, Simple Preparation, Magnificent Results
Better Homes and Gardens April 2015
Better Homes and Gardens April 2015
Martha Stewart April 2011
Decorating Ideas From Better Homes And Gardens December 2009

When I am not busy writing for
whygodreallyexists.com
, I am changing diapers, feeding the baby, making supper, and juggling our websites while doing the laundry.
I am living the dream life.We live in the middle of the mountains and never get tired of the view. I married my
dream man
. Walk along side me as I discover the world being a mom, a wife, and daughter of the most high God. God exists, He Loves YOU, and you can live out that love story you always wanted with HIM. I hope I can draw you closer to HIM. Huge Blessings!
You have got to check this out
-
Just 12 Points About God That Are Remarkable
Add Me As A Friend:
Contact Me-
Here
More About Me-
Blog
(Profile 1) Meranda Devan On
Facebook
(Profile 2) Meranda Snyder on
Facebook
Our New Youtube Show-
The Watch On Youtube
Find Me On
Pinterest

Latest posts by Meranda Devan (see all)