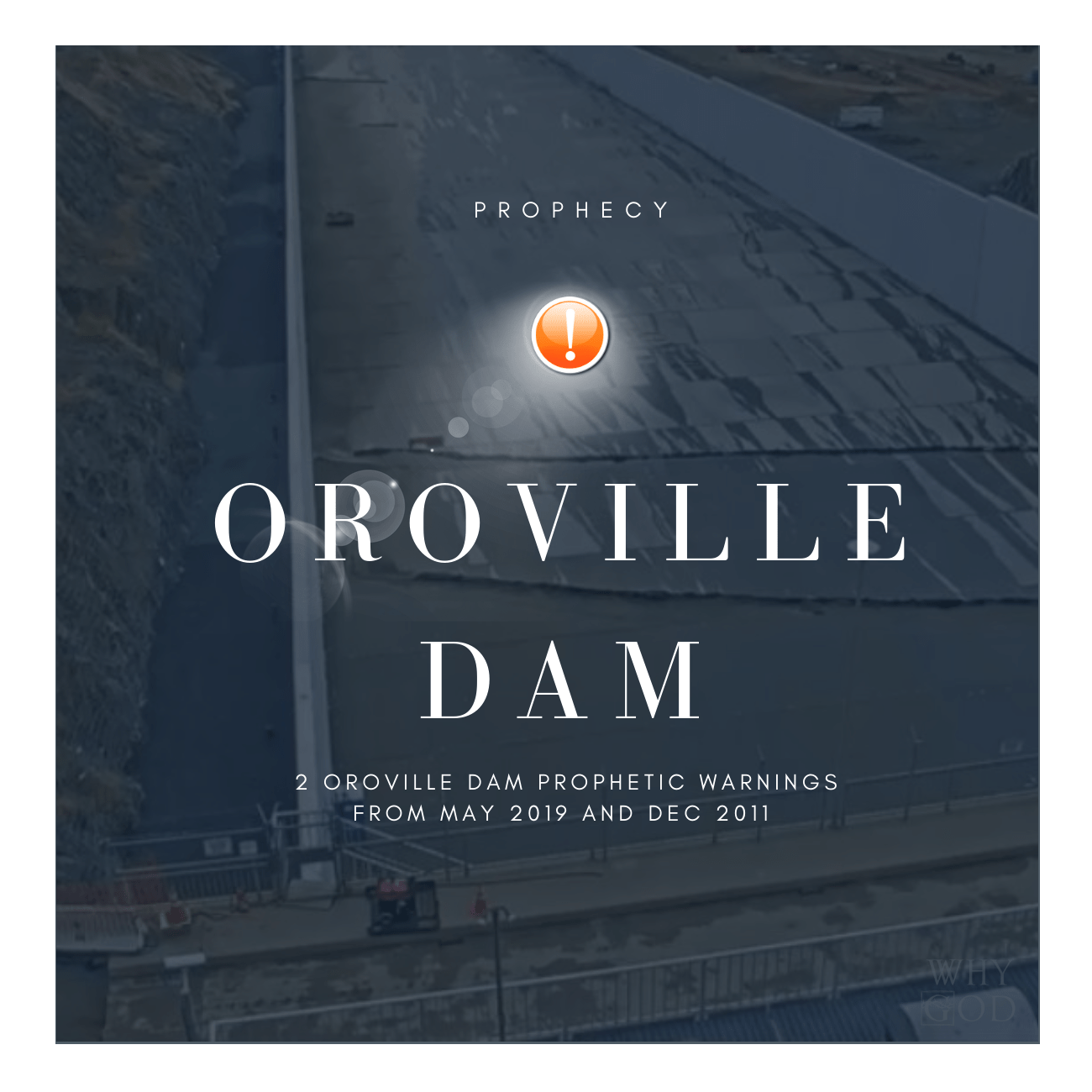 "There was a Pacific storm named Lucifer that came right at the time this code was found the first time this Dam made headlines. This storm contributed to the records of heavy rains in the region at that time in 2017."
---
CALIFORNIA'S WETTEST MONTH OF MAY ON RECORD – DAMS AT CAPACITY AND THE SNOW IS STILL FALLING IN THE MOUNTAINS – ORVILLE DAM (It is the
US's
tallest
dam
covering a height of 770 feet and is among the
longest
in the country, spanning 6,920 feet long) – MAJOR ISSUES PERSIST – 1 MILLION PEOPLE COULD BE AFFECTED
IF SPILLWAY COLLAPSES!
Article/video done before week-long rains–much more water flowing into dam/reservoir than flowing out (big time) – spillways leaking big time…i
s this a catastrophe waiting to happen? YIKES!
The Risk of Inaction
A policy decision has been with regard to the threat. Every time an article is published on the CSS site, about the condition of the Oroville Dam, until failure, the dangers will be published along with any new information. The following represents the risk associated with a catastrophic dam failure.
A breach of the dam would release a 30 foot wall of water traveling at 75 MPH.
The escaping water would reach Sacramento within 45 minutes (long estimate).
Over one million people lie in the path of the water.
After the dam fails, there is not time to evacuate the population.
Thirty percent of all American retail crosses this area from ports on the Pacific Ocean. The effect on the economy would be catastrophic.
The Central Valley is one of the most bountiful agricultural areas in the world. No crops would grow for years. Combined with the Midwest flooding, famines will result and extreme food inflation.
America would teeter upon collapse.
Above all else, lives are most important and the entire region should be evacuated. If the crisis is being overblown, why are there hundreds of trucks at the dam? Why are they working on the dam night and day. This is not normal maintenance and the data strongly indicates a disaster is at hand. Evacuation should be immediate.
About the Author- Dave Hodges has been publishing the Common Sense Show since 2012. The Common Sense Show features a wide variety of important topics that range from the loss of constitutional liberties, to the subsequent implementation of a police state under world governance, to exploring the limits of human potential. The primary purpose of The Common Sense Show is to provide Americans with the tools necessary to reclaim both our individual and national sovereignty.