[vc_row][vc_column][vc_column_text]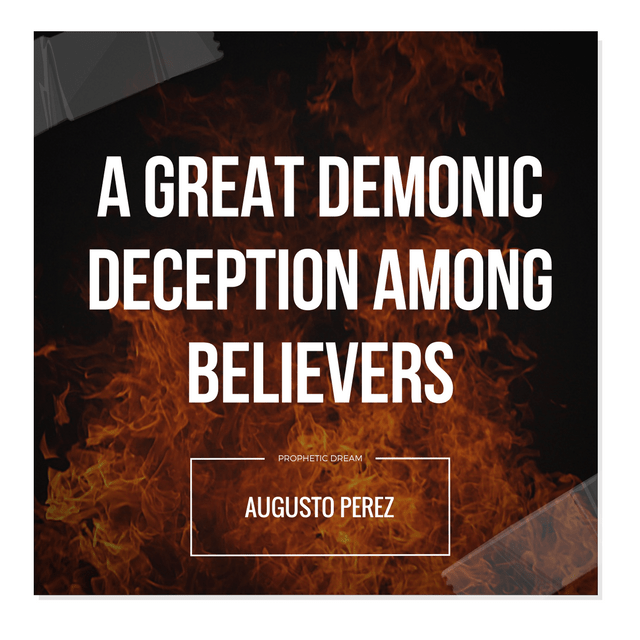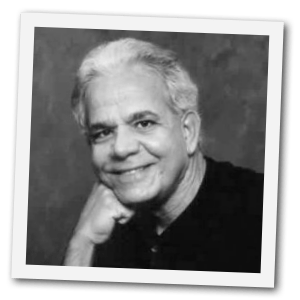 Augusto Perez
1/12/2018
On Friday night before I went to bed, I was in prayer for a long while. I was very disturbed by some things that I had seen take place in recent weeks. I sensed that there was intense demonic activity taking place that was responsible for the events that happened. I asked my Heavenly Father to show me what was going on. I asked Him to please show me in detail whatever was going on, as I really needed to know. Well that night I had a dream that revealed to me the real reason for the recent strange events. Here is the dream.
"I found myself in a place where I was able to see into the spirit realm. It felt as if another dimension had opened up before me where I could enter in and see not only in the natural realm but into the spirit realm as well. I began to see people walking around, as I would normally see people in this realm except that I was able to see demons and angels as well. I saw these angels that were just assigned to take care of the children. They were the guardians of these children, watching them and protecting them zealously. I was wondering about this when suddenly I began to understand the reason why they were guarding the children so zealously. I saw women and also men who were walking about relatively at peace, going about their business.
I continued to watch as I noticed that these people who were walking in apparent peace and Shalom had a strange brightness upon their heads. However whenever they stopped walking for some reason and began to ponder and think about something, it began to happen. As I continued watching, I saw how these demons began to deceive and seduce these people. I watched as these demons started rubbing their heads, until the brightness that was on their heads before slowly began to disappear. These demons then began telling them to follow them. After a few moments, the people began to follow these demons and go in a different direction than where they were headed before.
I saw the people start to become confused and disoriented as they continued go in the direction where the demons were telling them to go. As the people kept walking, I could see the demons continue to rub their heads every now and then ever so gently, to make them feel comfortable with all that was going on. I also saw how demons of homosexuality were seducing men and women in large numbers. As they seduced them to follow them in their sexual perversion and sin, I noticed how the demons began to rub their heads again and again as they started to walk with them side by side." End of dream.
Interpretation:
I was shown in this dream what was behind the massive attacks that many people have been experiencing in the last several weeks and months. We have been warning now since the elections of 2016 that there was going to be an increase in demonic attacks against this ministry and everyone else who is actively engaged in intercessory prayer in a fight against the forces of darkness that are trying to destroy the this president and the nation of the United States of America. Many intercessors are reporting that they are being attacked like never before. Only eternity will reveal the full impact that the prayers of these precious saints have had on the plans of the evil one. As the battle waxes hot, there are going to be casualties; however, you do not have to be one of those casualties. In previous dreams and visions, I have been shown that powerful demonic entities were going to be released in large numbers as the enemy is now aware that this is the endtime battle and he is gathering his forces for one final assault against the lambs of God.
The light that I saw around the head of many of the people symbolizes the anointing and presence of God in their lives. As God's people keep their minds on Him; as they are daily filled with the Word of God and in daily communion with the LORD, the light of His Presence and anointing will continue to be upon their souls. However, as the people begin to take their eyes off the Most High, and begin to allow the demons to put carnal thoughts in their minds, if they are not careful the demons will rob them of God's presence and anointing that rests upon their lives. This is what I saw happening in this dream, as the demons began to rub their heads until the shining light was gone.
The angels of the Most High are ready to defend you and fight by your side if you do not loose sight of Him, and are fully aware of what is taking place. In the days ahead, we are going to see strange behavior in many people that we may not have seen before, and could never have expected. It is going to come as a surprise to many. Our warfare is not against flesh and blood, but against principalities and powers from the unseen spiritual world. It behooves us to put on the whole armor of God and be steadfast in our walk, keeping our eyes upon Jesus, the author and finisher of our faith. It's a good time to check your foundations, to make sure that you are in the faith. Shalom.
Ephesians 6:11-18 "Put on the whole armor of God, that you may be able to stand against the wiles of the devil. For we wrestle not against flesh and blood, but against principalities, against powers, against the rulers of the darkness of this world, against spiritual wickedness in heavenly places. Therefore take unto you the whole armor of God, that you may be able to withstand in the evil day, and having done all, to stand. Stand therefore, having your loins girded about with truth, and having on the breastplate of righteousness; And your feet shod with the preparation of the gospel of peace; Above all, taking the shield of faith, with which you shall be able to quench all the fiery darts of the wicked one. And take the helmet of salvation, and the sword of the Spirit, which is the word of God: Praying always with all prayer and supplication in the Spirit, and watching thus with all perseverance and supplication for all saints."
Galatians 6:7-10 "Be not deceived; God is not mocked: for whatsoever a man sows, that shall he also reap. For he that sows to his flesh shall of the flesh reap corruption; but he that sows to the Spirit shall of the Spirit reap life everlasting. And let us not be weary in well doing: for in due season we shall reap, if we faint not. As we have therefore opportunity, let us do good unto all men, especially unto them who are of the household of faith."
1 Corinthians 15:33-34 "Be not deceived: evil companions corrupt good morals. Awake to righteousness, and sin not; for some have not the knowledge of God: I speak this to your shame."
Titus 3:1-3 "Put them in mind to be subject to principalities and powers, to obey magistrates, to be ready to every good work, To speak evil of no man, to be no brawlers, but gentle, showing all meekness unto all men. For we ourselves also were once foolish, disobedient, deceived, serving various lusts and pleasures, living in malice and envy, hateful, and hating one another."
[/vc_column_text][vc_column_text]
---
http://whygodreallyexists.com/archives/fallen-angels-and-demonic-entities-have-been-loosed-to-torment-man-a-prophetic-word-to-byron-searle
---
[/vc_column_text][/vc_column][/vc_row][vc_row][vc_column][vc_column_text]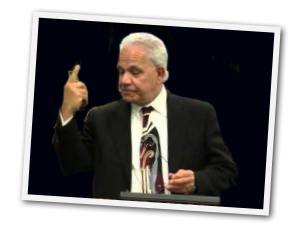 Augusto Perez
Following are a number of Visions and Dreams the Lord has given me in the last several years. I am sharing them out of obedience to the Lord. The time has come for God's people to be told what may soon come upon this nation and the whole world. I have received many other dreams and visions which are personal or I am not at liberty to share right now. I say this with all humility; in the past 20 years, not one of the dreams & visions the LORD has given me has fallen to the ground. Not only are they backed by the Word of God, but many of them have already begun to come to pass and confirmed by supernatural signs & wonders in the natural realm.
Events are going to begin to unfold in the next several years that will strike fear in the hearts of the strongest of men. We are entering The End of Times. We are entering a time where:
1. God's children need to turn to the Lord with all of their hearts, mind and soul by taking this time we now have to prepare spiritually and get our house in order.
2. We need to Intercede to Father that He may grant us more time that we may finish His work on this earth.
I would like to stress the fact that any and all of these visions and dreams the LORD has given me can either be averted, postponed or lessened through sincere humbling and repentance on the part of God's people. There are many instances in the Bible where this happened (Example: Jonah and Nineveh-Book of Jonah; Isaiah & King Hezekiah 2 Kings 20:1-7). The Lord does not delight in judgment, and delays them as much as possible. Whenever they come, they are always redemptive in purpose. As these horrific things begin to come to pass, God's elect will be protected through the supernatural intervention of angels. As you read on, may the Lord grant you the spirit of wisdom to receive His word.
Update: Many of these visions and dreams are now beginning to come to pass very quickly. We have posted at least a couple of Confirmations for each Vision/Dream that has come to pass, fulfilling the pre-requisite in (Mathew 18:16; 2 Corinthians 13:1). For each confirmation there are many more available if you take the time to do the research. The Day of the Lord is now upon us. It is time to repent from your sins and get right with God. You may go to our Salvation Page where we have many free resources to help you. Our redemption is drawing near.
Shalom,
Augusto Perez
DREAMS & VISIONS
Date: 4/5/2017 – CIMPRO
Date: 11/17/2016 – Cataclysms & End Time Harvest Confirmation (Warning Signs Appearing Evreywhere)
Date: 7/4/2016 – There Is No More Time
Date: 4/25/2016 – Pope Francis Steps Down Confirmation (Warning Signs Appearing)
Date: 3/19/2016 – Demonic Beasts Released Confirmation (Signs Now Appearing)
Date: 2/10/2016 – Disaster in the Aegean Sea
Date: 12/11/2015 – Horrific Winds Coming Confirmation (Warning Signs Appearing)
Date: 10/5/2015 – Guayaquil Tsunami Confirmation (Portentous Signs Beginning)
Date: 6/5/2015 – A Word From the Throne *
Date: 3/26/2015 – Gross Darkness Falls
Date: 12/23/2014 – 2 Celestial Objects Collide In Space Confirmation (Ominous Signs Appearing)
Date: 11/22/2014 – Pandemics, Forced Vaccinations & Martial Law Confirmation
Date: 10/14/2014 – Celestial Object (Update) Confirmation
Date: 6/17/2014 – The Melchisedec Priesthood *
Date: 5/27/2014 – Skies Turn Red
Date: 4/27/2014 – Revival In Milwaukee, Wisconsin Confirmation (Signs Appearing)
Date: 4/1/2014 – Major Floods In Atlanta Confirmation
Date: 1/7/2014 – Tyranny Coming To America Confirmation
Date: 12/20/2013 – War in The Middle East Confirmation
Date: 10/20/2013 – Tsunami Hits Miami
Date: 10/3/2013 – A Strange Dream Confirmation (Signs Appearing)
Date: 9/26/2013 – A Groan From The Throne (Strong word from the LORD)
Date: 9/16/2013 – Norway "Beware" Confirmation (Threatening Signs Beginning to Appear)
Date: 7/10/2013 – The Midnight Sun Confirmation
Date: 5/23/2013 – Big Brother Is Coming – "Update" Confirmation
Date: 3/19/2013 – The Time Of Reckoning Confirmation
Date: 3/12/2013 – Word From The LORD *
Date: 3/5/2013 – The Death Star Confirmation *
Date: 3/3/13 – Power Blackout
Date: 12/3/2012 – Update: Wormwood Appears With 2 Other Objects Confirmation (2nd Sun now being seen with filter)
Date: 10/10/2012 – Revolution Will Usher In NWO Confirmation (Warning signs taking place)
Date: 9/18/2012 – Super De-Evaluation of the Dollar – "Update"
Date: 8/27/2012 – Isaac: Harbinger of Change Confirmation (Note: also see Susan O'Marra's Vision of 3 Visitors)
Date: 5/16/2012 – Two Missiles Strike The Pentagon
Date: 4/15/2012 – Jihadists Sent Back Causes Uproar Confirmation
Date: 4/13/2012 – Blue Celestial Body Appears Confirmation
Date: 3/7/2012 – Internal Glory Revealed *
Date: 1/09/2012 – Virginia/Maryland Tsunami Confirmation (Warning: portentous signs are beginning to appear).
Date: 8/27/2011 – The Day Of The Lord Is Upon Us *
Date: 7/6/2011 – Big Brother Is Coming Confirmation
3/5/2012
When I arrived in Mexico for the mission trip, I noticed that the hotel where I stayed at in Cuernavaca for 1 night was using a biometrics system for employees who had access to certain rooms in the hotel. Also, on trip back home when I arrived at the Houston Airport I had to go through Customs. As I made my way through Customs I could see that they were using a palm biometrics recognition machine. They were checking people for fingerprints as well as palm prints. It is already here.
Received on 1/16/2012:
"Hi Bro Perez, I remember your vision about Big Brother coming. Well we received notice here in CT that we will each have our homes inspected….every room inside and out….supposedly by tax assessors! They have already knocked on our door and we turned them down because we were just leaving, but they will make an appt with us if or March. I am sure they are making all sorts of notes in their documents! Never had this happen to us before here in the US…only if you need an assessment to sell or refinance. Thank you for sharing with us what the Lord gives you. God bless you!" Jane Doe (Name was changed to protect her identity).
Date: 6/7/2011 – A Big Volcanic Eruption Confirmation
Anak Krakatau Erupts (4/7/2012)
Anak Krakatau Eruptions Images (2012)
Anak Krakatau Eruptions Information (2012)
Anak Krakatau Eruptions Video (2012)
Date: 5/28/2011 – The Spiral Confirmation
Date: 1/07/2011 – Nuclear Attack Confirmation (Note: ominous signs are taking place)
Date: 12/29/2010 – United Nations Event Confirmation
Date: 12/15/2010 – God Will Protect His Own *
Date: 11/09/2010 – Ubiquitous Darkness
Date: 4/30/2010 – Flood Map Confirmation (Note: Portentous Signs Are Taking Place)
Date: 4/28/2010 – Fire Balls Falling Confirmation
Date: 2/25/2010 – Darkness Coming
Date: 10/15/09 – Biometrics Coming Confirmation
Date: 9/19/09 – A Monster Hurricane Confirmation (Warning Signs Appearing)
Date: 8/23/09 – Three Celestial Bodies Confirmation
Date: 8/02/09 Tsunami Flooding Confirmation (Portentous Prophetic Signs Are Appearing)
Date: 6/08/09 – The Vicious Wolves
Date: 2/09/09 – Terrorist Act Planned Confirmation (Many warning signs now appearing)
Date: 1/29/09 – Super De-Evaluation of U.S. Dollar Confirmation (Evidence increasing that this Is imminent)
Date: 1/22/09 – Large Tsunami Hits Cuba Confirmation (Note: Signs beginning to appear)
Date: 12/23/08 – The Strong Hot Wind
Date: 11/18/08 – Revival Fires in America Confirmation (Note: Signs are beginning to appear; Best is yet to come)
Date: 4/27/08 – Many UFO's In Heaven Confirmation (Sightings of UFO's continues to increase; Disclosure coming soon)
Date: 4/01/08 – Time to Come Into Alignment Confirmation (A now Word from the LORD)
Date: 3/29/08 – Explosions In U.S. Cities Confirmation (Note: Warning Signs Beginning to Appear)
Jim Garrow: 'Muslim Terrorists To Unleash Shopping Mall Bombing Attacks On America' (7/25/2014)

Date: 6/12/07 – The Coming Glory Cloud
Date: 1/04/07 – Do You Know What Time It Is?

Date: 10/11/06 – The Empty Grocery Shelves Confirmation (Note: Threatening Signs Beginning to Appear)
Date: 6/28/06 – The Pole Shift Confirmation (Note: This is only a precursor; major pole shift coming just before the Day of the LORD)
Date: 6/12/2006 – The Lions And The Beasts Confirmation (Signs Appearing Everywhere)
Date: 3/25/2006 – The End of Times Confirmation (Signs are everywhere)
Date: 1/20/06 – The Double Portion Outpouring Confirmation (Beginning to Happen)
Date: 12/29/05 – The Tsunami

Date: 2/9/05 -The City of Chicago Destroyed
Date: 10/24/04 -The Vision of the Silver Rain *
Date: 3/30/04 -The Vision of the Three Stars Confirmation (Note: This vision deals with the Day of the LORD; ominous signs appearing)
Date: 9/06/01 – The Great Shaking
Date: 10/25/00 -The Vision of the Two Cows Confirmation
Date: 9/11/95 – The Vision of UFO's Escorted by Military Planes Confirmation
[/vc_column_text][/vc_column][/vc_row]