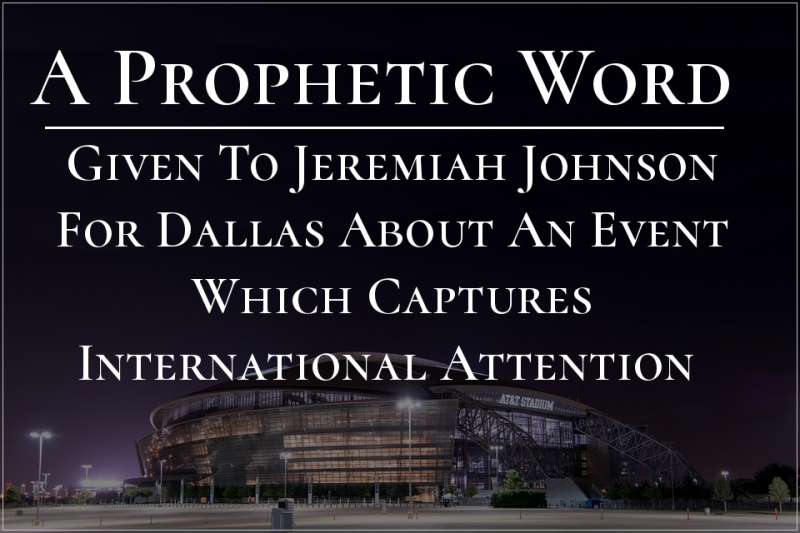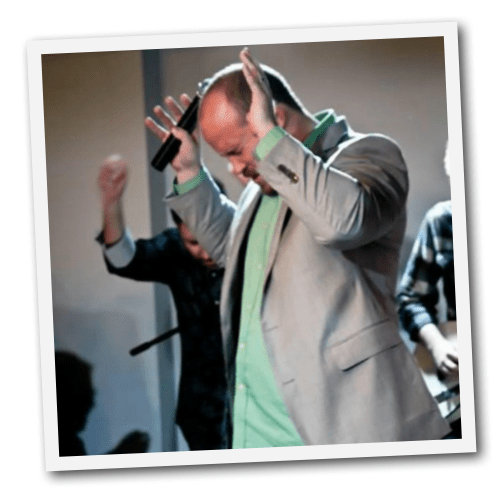 Prophetic Word Given To Dallas, Texas On MAY 10, 2016, Re-published From Behold The Man Ministries
Greetings,
I flew into the Dallas airport on May 10th, 2016 to preach at a few meetings in Rockwall, TX. Upon arrival, I experienced a tangible burden to intercede for the city of Dallas. I gave the following prophetic word and it was recorded and transcribed by Tom Ledbetter, an Elder at East Gate Community Fellowship.
THE PROPHETIC WORD TO DALLAS, TX
"I see God stirring up the armies of heaven over Dallas, TX. I hear the Lord saying that what's at the bottom of this region is about to be brought up to the surface. Get ready, get ready for battle as there is a holy war coming to this region. I sense the Lord wants to remind Dallas, TX that the weapons of your warfare are not carnal, but mighty for the tearing down of strongholds. There's a call going forth to release the wisdom of God over Dallas, TX and the saints must be in the Spirit at all times here.
In the days to come, Dallas, TX is going to receive international attention and something is going to happen in this city that is going to shift the world's focus here.
God's people must be ready for what is coming. I see many people that are going to be overtaken by fear. Yes, the plot of the enemy will become manifested here . I also sense a strong spirit of islam, an incredible demonic principality over Dallas, TX. Terrorist cells and bomb threats are going to be exposed. Acts of violence will appear. God is going to show the CIA, FBI, and task forces where these terrorists and troublemakers are hiding.
Many International ministries will come and make their home in Dallas, TX for this city will touch the four corners of the earth. I see many African Americans and a South African connection being released in this region. I'm hearing the Spirit say that John Paul Jackson prophetically spoke some words over Dallas that have yet to be fulfilled. The people of God must recover and re-examine the words of the Lord that he spoke here while he was alive.
The prophets must be loosed in Dallas, TX. For far too long, the mega-church movement has told the prophets to sit down and be quiet and this will not happen any longer. The Joseph's who have been hidden for such a time as this are about to come forth. Their season of testing is over. Watch out Dallas, TX, here come the prophets" says the Lord.
May God use this prophetic word to strengthen, encourage, and comfort the Dallas, TX region during this time.
Eyes on Him,
Jeremiah Johnson
7-8-16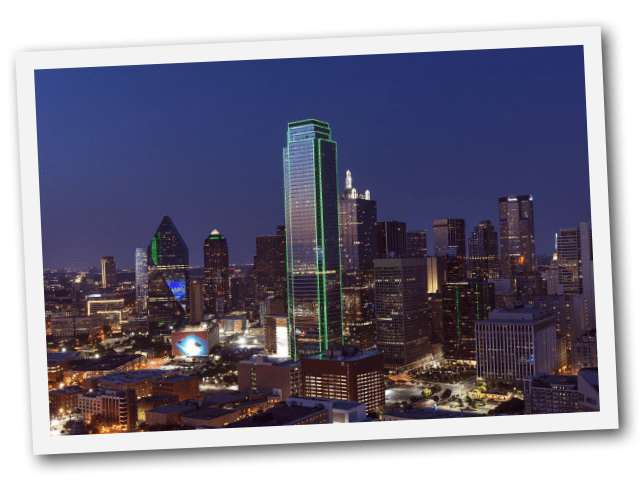 Other Interesting Posts:
---
Save