(Highlighting and BOLDING by Meranda Devan, not to highlight more important sections, but ones that I would like to remember, as they match up with other prophecies and the Holy word itself)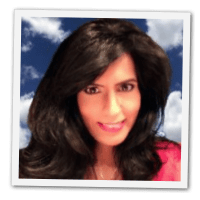 Author: Monique Bizet
Monique Bizet was born in Venezuela, South America, and migrated with her family to the United States when she was very young. She received The Lord when she was a teenager. In 2014, the Lord started speaking to her through strong prophetic dreams and visions, which changed her life and propelled her to eagerly seek to walk with Him at a new level. She enjoys encouraging others with what the Lord teaches her. Her desire is for a massive harvest of souls to be brought into the Kingdom of Heaven and for disciples to be raised to develop a relationship with the Lord and spread the Good News of the Gospel to all the world. Visit her website at Back to Your First Love. She also has her own YouTube channel.
On September 28 2016, I dreamed I was up high in a building in a big office room with lots of other people. There were two huge windows facing the outside wall of the building that went from the bottom of the floor to the top of the ceiling. I knew something bad was about to happen. A great big storm was coming.
Suddenly, the skies burst into unspeakable lightning, thundering, and many explosions, which seemed to be coming from the sky or reflected in the sky. The noise was very loud with nonstop explosions.
The clouds were raging; then I saw a mighty white tornado in the center like I had never seen in my life. It funneled down to earth, but the top part of the tornado took up the entire sky as far as I could see.
Then I noticed there were many other tornadoes, but further behind and to the side of the big one in the center. It's difficult to describe the terrifying scene with all these things happening at once and coming right at me.
Then I saw a big book come in front of my eyes. It had six drawings in it. On the right lower corner, it had a fisherman's rod. I don't remember the other pictures, but then my eyes focused for a few seconds on the top picture, which was a courtroom with a judge's hammer slamming on a court document. Immediately, I knew this represented decreed judgments on the nation and I knew they had begun. I said to myself, "Time is up and we have to be ready!"
But instead of taking cover, people just sat back down and smiled and seemed to be not worried. I knew we could not escape these judgments, so I was greatly grieved.
There were other pieces to this dream that I do not yet have revelation about, so I'm not free to release, but they were also related to judgments.
When I woke up, The Lord said, "Write these things I've shown you and blow the trumpet."
Here is what I feel The Lord said to our nation.
"My judgments are redemptive; to bring My people back to Me, to bring the nation back to righteousness and the fear of The Lord. I am long-suffering, not willing that any man should perish, but that all should come to repentance. (2 Peter 3:9)
My people are not ready for what's coming and I'm giving warning to prepare NOW.
I love America and have blessed her mightily with more blessings than she can take. I have been so merciful to this nation. I have raised My beautiful America to be a light on a hill, yet she has allowed so many abominations. I have sent prophets and watchmen and signs to awaken the nation. (Luke 21:25 NKJV)
I pour out My Spirit over all flesh, sending visions and dreams to awaken the people, but My people have forgotten Me days without number. (Joel 2:28 and Jeremiah 2:32) America has become worse than Sodom and Gomorrah.
I grieve so much for My people to return to Me, for I love My sons and daughters so deeply. I died for all of you. Repent and turn back to Me America! Turn back to Me and seek Me with your whole heart! Oh, that they had a heart to fear Me and do My commandments that it may be well with them. (Deuteronomy 5:29)
My people; be Holy for I am Holy. Separate yourselves from this world. A rude awakening is coming to the church. I have seen what abominations are done in My House and I will bring a strong shaking to My House. My people are living in sin and they need to repent and turn back to Me. They are being taught under a lewd grace that they are saved of their sins without repentance. (Jude 1:4)
I will shake every foundation built on evil works until there is nothing left. For I, even I, will do a mighty thing within My beautiful House. (1 Peter 4:17)
My Word is perverted in many pulpits. (Galatians 1:6) The children are being indoctrinated with such atrocities and not brought up to know Me or My Word.
America has been unfaithful and lustful and left Me for other gods. I am that I am, the Holy God of Israel, no one mocks God. (Galatians 6:7)
To redeem My people; seven judgments will be released soon. I will wait for repentance, but if My people don't repent and turn back to Me, seven more judgments will be released; I will wait for repentance again and if My people still don't repent, seven more judgments will come. I will relent if My people turn back to Me and leave their wicked ways. (Jeremiah 26:3)
There will be great massive earthquakes like not seen in many years and Tsunamis in several states. (Luke 21:11) Great droughts and fires will sweep through the nation. Very strong storms hurricanes, hail storms, storms and tornadoes with such intensity that America will know it's supernatural.
There will be long famines of food, but also famine of the truth of the Word of God. (Amos 8:11) Many will think My hand has lifted from this country, but I will never leave nor forsake those who are truly faithful to Me. (Hebrews 13:5) I have My remnant who is faithful to Me, who listens to My voice, who obeys Me, and who bless this Nation. I will protect and shelter those who are Mine. Blessed is the man that I find doing My work when I return. (Matthew 24:45)
My church is not ready for My Coming, you must make yourselves ready. (Ephesians 5:27) I will bless those who love Me and keep My commandments, and will repay those who hate Me. (Exodus 20:6) Please remember My people, you need to stand in the evil day, witness to others and fight for Me. Do not receive another spirit, another gospel, or another Jesus; for the antichrist will be on the scene first; pretending to be Jesus; do not be deceived, read the Word, seal your minds with My truth and do not be deceived." (2 Thessalonians 2:3)
Interpretation:
The Lord always sends watchmen to warn and blow the trumpet, whether people want to hear it or not. Judgments are coming very soon to humble this nation and bring her back to being a God-fearing nation. We must be ready. We need to have our hearts right with God.
The Lord is looking for people to repent and return to Him before the judgments come. He wants us to draw close to Him, be intimate with Him and love Him with our whole heart and be Holy.
The earth suffers when righteousness doesn't rule. And this nation has turned away from God. The more we have turned away from Him, God has lifted His hand off more and more allowing the enemy room to cause havoc.
It is out of His great love for us that The Lord passes judgments to correct a nation for He is righteous. God is seeking to turn the hearts of the people back to Him. We must remember that His judgments are to redeem His people back to Him.
God is a just God. If a nation repents, He relents and heals the nation, if the nation is proud and resists from repenting and continues to follow the dictates of their own heart; then God brings judgment to get the nation to turn back to Him.
Spiritual Preparation:
We must claim Psalm 91 over our lives and abide in Christ. He who has an ear to hear, listen to The Spirit of The Lord.
It's time to get our houses in order because hard times are coming very soon. We are living in perilous times! Only God can shelter us and preserve us!
The Lord is asking us to earnestly intercede in a sustained manner and to get on our knees, fast and pray for this nation that hearts will turn back to Him and He will relent. (2 Chronicles 7:14-15) God loves His people, He loves this nation and He is a forgiving God. We serve a good God, a Mighty God, a merciful, forgiving, righteous and just God.
God is asking us to earnestly pray for He is willing to listen and heal the land. He is not turning His back on us, He is calling us out to Him.
We need to be ready and prepare NOW. Get right with God, if you are living in sin, REPENT and turn back to God while you still have a chance. Give your life to Christ wholeheartedly that He will protect you. We need to draw close and be intimate with God, love The Lord with our whole heart and be Holy.
Proclaim the word of God over our lives and our families. Rise up as God's mighty warriors and intercede for this nation. Blow the trumpet that others may do the same and be prepared. Involve your churches, prayer groups, community, and homes.
We are not to be in fear for God has not given us a Spirit of fear, but of power and love and a sound mind, but we must be prepared spiritually having our hearts right with God; and prepare for ourselves and families.
Now I've shared these serious things that are coming. But remember God is a God of HOPE. There are Mighty Moves of God that are coming by which The Lord needs all His children helping and rescuing lost souls. His Mighty moves will far outweigh the tough times.
The Lord is after HEARTS TURNING TO HIM FULLY. Each one of us need to seek Him now more than ever to see what He tells each of us personally regarding how to be prepared in heart and spiritually.
None of what I've shared is to make you fear but to PREPARE! We have the Mighty God on our side and if He be for us who can be against us. He is with us and will carry us through the tough times and prepare us for His coming glorious end time works. Amen!
Physical Preparation:
I would suggest having a supply of 30-90 days of food and water, medications and emergency items that will not spoil. I'm not a prepper, but we must be ready.  Preparing is biblical because Joseph prepared and saved the whole world from starvation. Noah prepared too. We must be wise.
FEMA's website advises to be prepared in the event of a natural disaster. They give some pointers and encourage preparing in the event of suffering any loss; to have a to-go bag ready for a few days.
Scripture References:
These are the scriptures He gave me:
The Lord is not slack concerning [His] promise, as some count slackness, but is longsuffering toward us, not willing that any should perish but that all should come to repentance. (2 Peter 3:9)
And there will be signs in the sun, in the moon, and in the stars; and on the earth distress of nations, with perplexity, the sea and the waves roaring; "men's hearts failing them from fear and the expectation of those things which are coming on the earth, for the powers of the heavens will be shaken. (Luke 21:25 NKJV)
Oh, that they had such a heart in them that they would fear Me and always keep all My commandments, that it might be well with them and with their children forever! (Deuteronomy 5:29)
For certain men have crept in unnoticed, who long ago were marked out for this condemnation, ungodly men, who turn the grace of our God into lewdness and deny the only Lord God and our Lord Jesus Christ. (Jude 1:4)
For the time has come for judgment to begin at the house of God; and if it begins with us first, what will be the end of those who do not obey the gospel of God? (1 Peter 4:17)
I marvel that you are turning away so soon from Him who called you in the grace of Christ, to a different gospel, which is not another; but there are some who trouble you and want to pervert the gospel of Christ. (Galatians 1:6)
Don't be deceived. God is not mocked, for whatever a man sows, that will he also reap. (Galatians 6:7)
Perhaps they will listen and everyone will turn from his evil way, that I may repent of the calamity which I am planning to do to them because of the evil of their deeds. (Jeremiah 26:3)
Please read Leviticus 26. It's all about the blessings of obedience to God and curses of disobedience to God, and it depicts the judgment pattern of sevens.
And there will be great earthquakes in various places, and famines and pestilences; and there will be fearful sights and great signs from heaven. (Luke 21:11)
"Behold, the days are coming," says the Lord GOD, "That I will send a famine on the land, Not a famine of bread, nor a thirst for water, But of hearing the words of the LORD." (Amos 8:11)
Let your conduct be without covetousness; be content with such things as you have. For He Himself has said, "I will never leave you nor forsake you." (Hebrews 13:5)
"Who then is a faithful and wise servant, whom his master made ruler over his household, to give them food in due season? "Blessed [is] that servant whom his master, when he comes, will find so doing." Assuredly, I say to you that he will make him ruler over all his goods. (Matthew 24:45)
That He might present her to Himself a glorious church, not having spot or wrinkle or any such thing, but that she should be holy and without blemish. (Ephesians 5:27)
But showing mercy to thousands, to those who love Me and keep My commandments. (Exodus 20:6)
I love those who love me, And those who seek me diligently will find me. (Proverbs 8:17)
But he who sins against me wrongs his own soul; All those who hate me love death. (Proverbs 8:36)
Let no one deceive you by any means; for [that Day will not come] unless the falling away comes first, and the man of sin is revealed, the son of perdition, who opposes and exalts himself above all that is called God or that is worshiped, so that he sits as God in the temple of God, showing himself that he is God. (2 Thessalonians 2:3)
14 "if My people who are called by My name will humble themselves, and pray and seek My face, and turn from their wicked ways, then I will hear from heaven, and will forgive their sin and heal their land.
15 "Now My eyes will be open and My ears attentive to prayer [made] in this place. (2 Chronicles 7:14-15)
But let him who glories glory in this, That he understands and knows Me, That I [am] the LORD, exercising lovingkindness, judgment, and righteousness in the earth. For in these I delight," says the LORD. (Jeremiah 9:24)
7 "The instant I speak concerning a nation and concerning a kingdom, to pluck up, to pull down, and to destroy [it],
8 "if that nation against whom I have spoken turns from its evil, I will relent of the disaster that I thought to bring upon it.
9 "And the instant I speak concerning a nation and concerning a kingdom, to build and to plant [it],
10 "if it does evil in My sight so that it does not obey My voice, then I will relent concerning the good with which I said I would benefit it.
11 "Now therefore, speak to the men of Judah and to the inhabitants of Jerusalem, saying, 'Thus says the LORD: "Behold, I am fashioning a disaster and devising a plan against you. Return now every one from his evil way, and make your ways and your doings good."
12 And they said, "That is hopeless! So we will walk according to our own plans, and we will every one obey the dictates of his evil heart."
13 Therefore thus says the LORD: "Ask now among the Gentiles, Who has heard such things? The virgin of Israel has done a very horrible thing.
14 Will a man leave the snow water of Lebanon, which comes from the rock of the field? Will the cold flowing waters be forsaken for strange waters?
15 "Because My people have forgotten Me, They have burned incense to worthless idols. And they have caused themselves to stumble in their ways, from the ancient paths, To walk in pathways and not on a highway,
16 To make their land desolate and a perpetual hissing; Everyone who passes by it will be astonished And shake his head.
17 I will scatter them as with an east wind before the enemy; I will show them the back and not the face In the day of their calamity." (Jeremiah 18:7-17 NKJV)