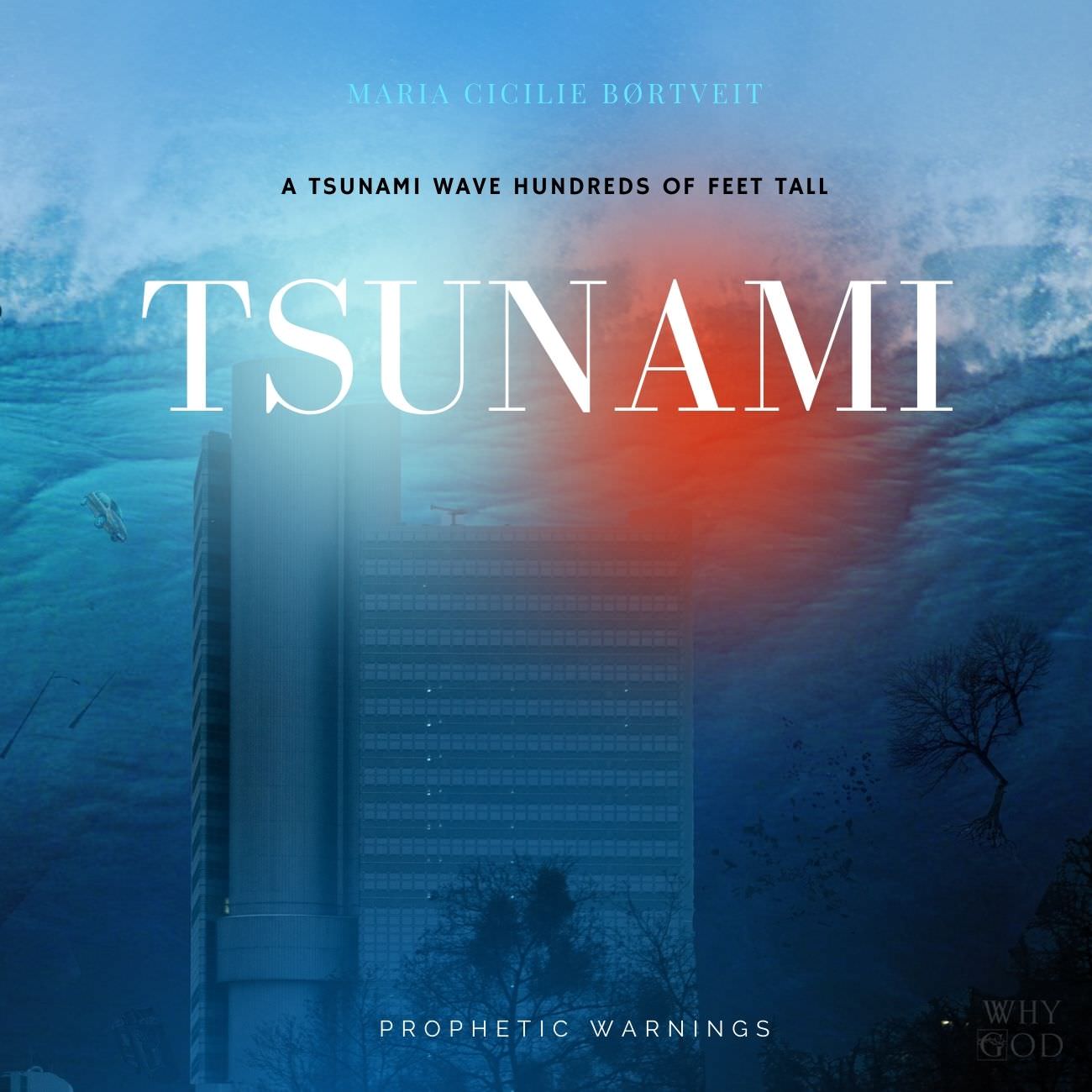 Meranda's Note – This prophecy was found on facebook. Take special note of where this Christian sister is from:  Norway, a coastal country.  It is my opinion the Lord is giving these dreams as warnings to people directly in the areas where this tsunami will some day hit. This is a message of warning, but also hope in supernatural protection.
Another dream I had was the night to date of 11.11.2012. I dreamed I was standing on this enormous field- and on my right side it was a lot of new fine houses – all where white of color. Suddenly I saw party of the ground long in front of me was raising to the sky like an huge wave / tsunami – at least a hundred meter up in the air- and this wave came straight to me and all the houses. I was not afraid at all, but I felt this humbling feeling of how small we people are. All the new fine houses on the right side of me was falling apart when the wave came over them, and I suddenly had one lady who is a pastors wife, in my arms, carrying her. We were not hurt in all this, but it was a frightening thing happening.
When I woke up the next morning I heard the Holy Spirit tell me to read psalm 46:
1 God is our Refuge and Strength , a very present and well-proved help in trouble.
2 Therefore we will not fear, though the earth should change and though the mountains be shaken into the midst of the seas,
3 Though its waters roar and foam, though the mountains tremble at its swelling and tumult.
4 There is a river whose streams shall make glad the city of God, the holy place of the tabernacles of the Most High.
5 God is in the midst of her, she shall not be moved; God will help her right early
6 The nations raged, the kingdoms tottered and were moved; He uttered His voice, the earth melted.
7 The Lord of hosts is with us; the God of Jacob is our Refuge (our Fortress and High Tower).
8 Come, behold the works of the Lord, Who has wrought desolations and wonders in the earth.
9 He makes wars to cease to the end of the earth; He breaks the bow into pieces and snaps the spear in two; He burns the chariots in the fire.
10 Let be and be still, and know (recognize and understand) that I am God. I will be exalted among the nations! I will be exalted in the earth!
11 The Lord of hosts is with us; the God of Jacob is our Refuge (our High Tower and Stronghold)
All this brought a sense of fear of the Lord in my life. But I also wonder if anyone has some thoughts of this dream and this psalm together?
---
9yr Old Sees A Powerful Vision Of A Coming Asteroid, Nukes Coming To America And A Massive Fault Line Open Up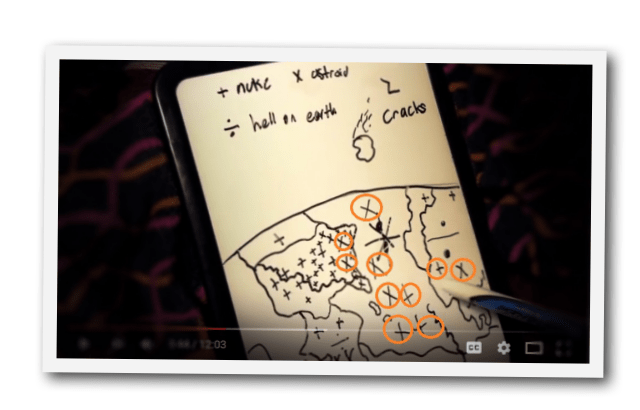 On the map which he has drawn it is clear to see the countries.  The "x" drawings mark the asteroids.  The "+" drawings are nukes.  See this post here