Chris Reed reveals a prophecy that has come to pass in England, and an additional prophecy that we can look forward to in America.
It was discussed on the Sid Roth show where a prophecy that he gave in January 2022 has now come to pass.
"I also saw a rise of women in political leadership and nations around the world. I think that you will see a woman emerge in British politics this year who will replace a current politician and she will be very much like a Margaret Thatcher."
On September 6th, there was news that Liz Truss became the new Prime Minister.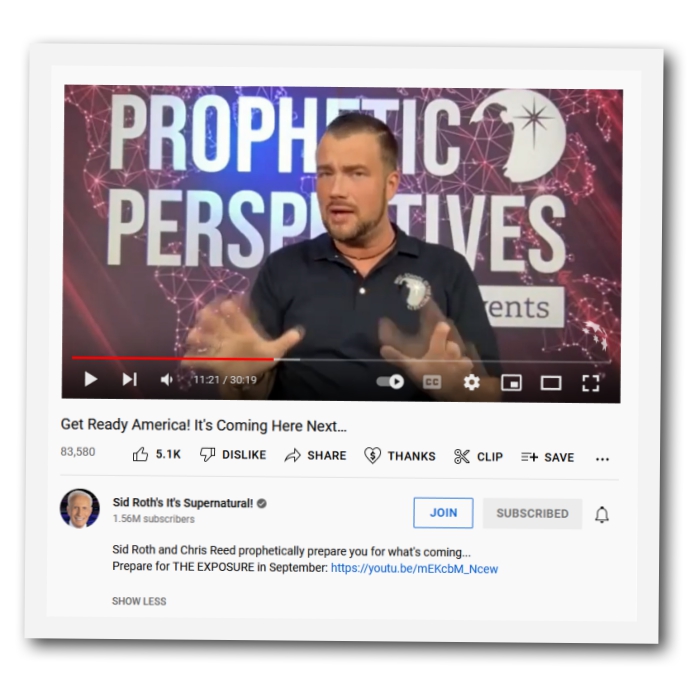 Then, a second part of the prophecy that he was given in the New Year in January 2022 also included a woman who would rise up in politics in America.  She was described as brilliant.
Notes From The Video:
" Chris Reed : … coming back around another time for another layer of fulfillment while the Lord is showing me is with Liz trust becoming the UK Prime Minister with similar situations going on in the US right now. There's another Ronald Reagan that will be coming and that is exciting because it says God is not done with America.
Sid Roth : You also saw something exceptional. Exceptional really African American woman in the US. Tell me about that.
Chris Reed : Yeah, in the same service, the prophecy that you played I shared in our New year's conference on December 31 2021. And then I shared it on January 2 2022, in our Sunday service.  In the same prophecy, where I shared about the woman who would replace the politician in Great Britain who would be like Margaret Thatcher, the Lord show me that there would be a African American woman who would rise in conservative US politics, who the Lord would use greatly to lift the African American people up and to really be a change agent and a reformer and that she would be a great leader in the United States. And that, that she would be on a presidential ticket. And so I'm so excited because in the same time I had this prophecy that we're showing being fulfilled today, in real time, The Lord also showed me in the same time, there is coming a great African American lady here in the US, who will be used greatly by God. To help a lot of people and she will be, you know, she will be a stand out person and a great reformer, and she will be used by the Lord to lift a lot of people up and she will shine bright in the coming days
Sid Roth :  You said that she would be part of a presidential ticket.
Chris Reed : Yes, I believe there will be without a shadow of a doubt. The Lord showed me, an African American woman who would rise in conservative US politics, and that she would be on a presidential ticket. I don't know the exact timing, but I know that it's coming. And I've seen it, and I'm so excited about it because I know that it will be historic.