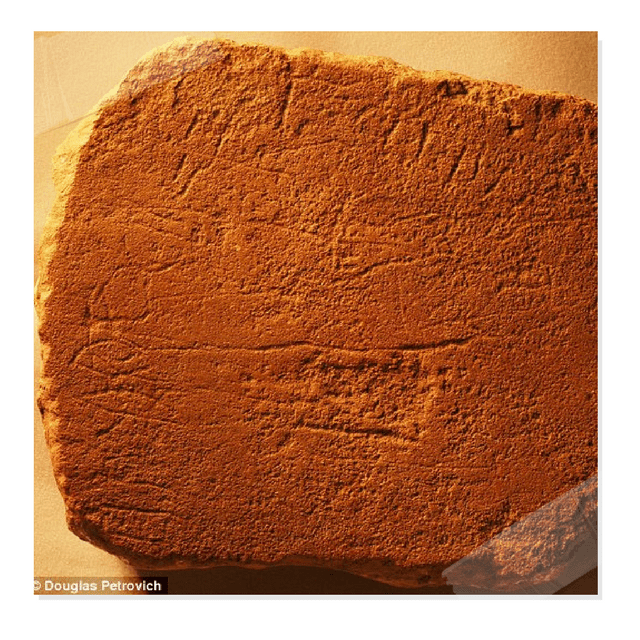 Pictured is the tablet Sinai 375a containing the name Ahisamach
(mentioned in Exodus 31:6)
7 December 2016
Dr Douglas Petrovich looked at 16 Hebrew letters from Egyptian tablets 
He combined earlier identifications of some letters in the ancient alphabet with his own interpretation of disputed letters create the 'Hebrew 1.0' script 
He found names of three biblical figures – Asenath, Ahisamach and Moses
But the theory is controversial as some historians dispute the Israelites' presence in Egypt, and others suggest the biblical dates used are unreliable
Dr Petrovich from the Wilfrid Laurier University in Ontario, Canada told MailOnline: 'I have no doubt whatsoever that Hebrew is the world's oldest alphabet'.
He believes Israelites living in Egypt transformed the civilisation's hieroglyphics into the first version of Hebrew around 3,800 years ago. This, he says, is around the time the Old Testament describes Jews living in Egypt. 
Looking at other inscriptions found in Egypt, he came across a number of distinctly Hebrew words, including the naming of three biblical figures – Asenath, Ahisamach and Moses.
'There are several distinctively Hebrew words within the corpus of 16 texts that I have translated,' Dr Petrovich told MailOnline.