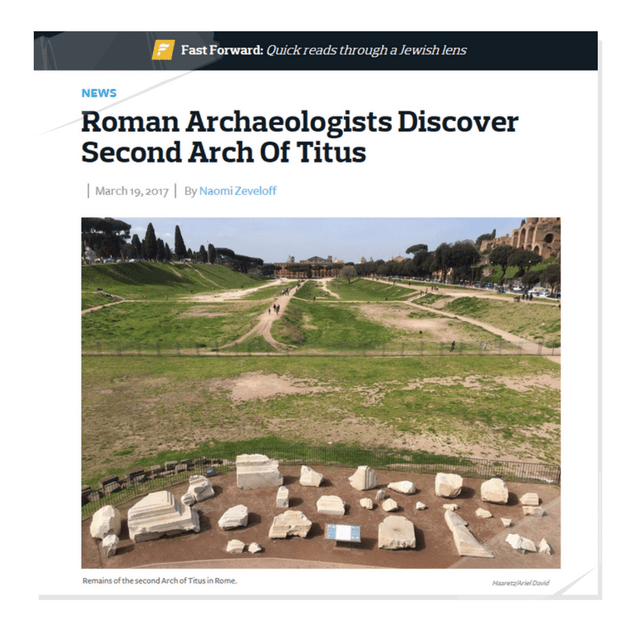 Archaeologists in Rome have discovered the remains of a second Arch of Titus commemorating the siege of Jerusalem by Roman emperor Titus in the 1st century C.E.
Like the original Arch of Titus, it was built around 82 C.E. by Domitian, the younger brother and successor to Titus as the leader of the Roman empire. The second arch was located less than a mile away from the first one.
According to a Haaretz interview with lead archaeologist Marialetizia Buonfiglio, it was rare for Roman leaders to build two monuments to the same war.
Read more: forward.com