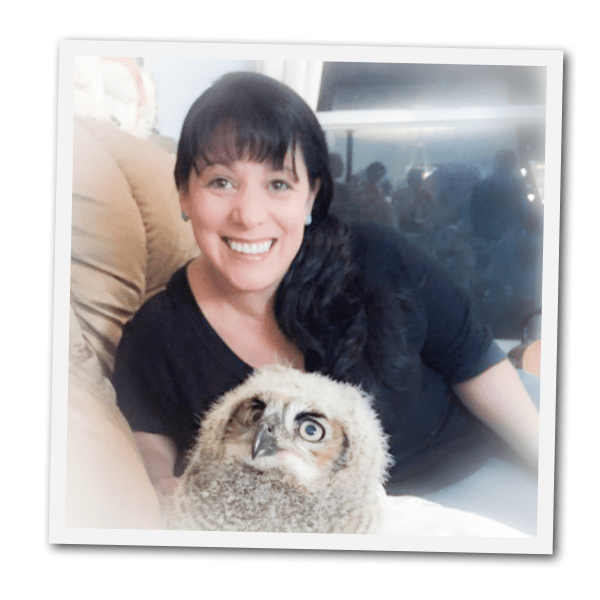 Brandie Neeleman
On 3/30/11 My sister Ashley had what was supposed to be a routine scheduled c-section. That morning the hospital called early stating they had a cancellation, and they wanted her to come in that very moment for the surgery. I was already at mom's house preparing for the day when she showed up to drop her young son off with us and go. She expressed she felt like she was being rushed and had uneasy feelings. We did our best to encourage her. Mom and I were praying for her, as she and her fiance made their way to the hospital. All the family gathered later that morning at the hospital to welcome baby Alyssa. The procedure took extra long, and at one point my mother doubled over in pain from her abdomen. She knew immediately that something was wrong. She paired up with another lady she had met in the waiting room whose daughter was also getting ready to have a baby. Together they prayed, and I from a distance agreed in prayer, but didn't actually think anything was wrong. I, was the one who was wrong. After some hours we were allowed to see Ashley and the baby. She was nestled in room 404 and when we entered the room everything seemed to be in order. Ashley was comfortable, baby was healthy, and oh so beautiful.
Date 03/30 address 3030 MLK
Colossians 3:3 Amplified Bible (AMP) 3For [as far as this world is concerned] you have died, and your [new, real] life is hidden with Christ in God.
The next day was Thursday
3/31/11. I was the only one who did not make it to the hospital. We had severe weather in Tampa where several tornado's touched down in the area, and a tornado actually passed over 301 and then right over my house. I had decided to stay close to home and see Ashley and the baby when they came home from the hospital. This was really the moment when I realized that something was going on in the spirit.
http://blog.jetsettingmagazine.com
On Friday 4/1/11 Ashley was actually discharged in the morning, but she was in a lot of pain and asked to stay one more day. At 4:30 I was called by a another sister, to come to the hospital. She explained that Ashley was in excruciating pain, and wanted me there. When I got there she was miserable. She was not able to keep anything down, nor go to the bathroom at all. We knew that this was not normal. Several times thru the night we called for the nurse, and demanded the Dr. come and check her. We were told each time that it was "just Gas pain", and the Dr. was not available. All I knew to do was to hold her and pray with her. We went thru forgiveness, repentance, and just worshiped God for who He is. Ashley opened her heart to him in a way Ive never known her to do, even thru the severe pain. It was moment to moment. At 10pm I was able to send a quick text to a dear friend Shay, for additional prayer. The pain went on for hours. At 4:30 am she vomited. Immediately I knew inside, the contents that were coming out were from her bowels. The nurse came, but would not give any explanation as to the fluid, still no Dr. came..
On Saturday 4/2/11 – Finally a Dr. comes to check on her at 11am, and she vomits again. This time right in front of him, he ordered and NG tube be placed, he offered no information as to why. And still insists that it was "just gas". That afternoon she began to swell with fluids, endured several enemas with no results, while the pain continued to increase, along with a fever. We continued to pray, and call out to God.
On Sunday 4/3/11 yet another Dr. came in and told us that her bowels were "asleep", and that it would take time for them to wake up. Later that day he came back and told us they actually were "twisted". He offered no real plans of how they would become "untwisted". Still the pain was horrendous, she was still swelling with fluids, and unable to eat or drink anything. At this point I was exhausted as I had spent every sleepless night with her, taking care of her and baby Alyssa. Later that day I had to go home and send out some prayer requests and hopefully get some rest. As I sought the Lord on this, Pastor Bart Malone who is the Senior Pastor of The Bridge Orlando, came into my mind. I remembered that he was just coming back from taking the new Streams 301 class in Tx with John Paul Jackson, instantly I remembered the tornado a few days earlier that came from HWY 301 , and over my house. I knew he must be included in the prayer request. I sent the email. Now this is the interesting thing.
On Monday 4/4/11 Pastor Bart responded to my email 3 times with the same exact response, "I will pray for her". I figured it was a glitch in the system, until I notice the date and times they were sent. On 4/04 (April 4th), at 4:04am (remember Ashley's room # was 404 and I found out later that date was actually the baby's original due date). I received the 2nd response at 4:14 am and 4:19. I wondered if the dates that corresponded with the times, would be focal points regarding Ashley's situation. This proved to be true!Earlier that morning the Dr's. came to check on Ashley, she had no real changed in her condition other than she was not vomiting any longer. The Dr decided to take the GI tube out to see how she did. Within an 2 hours it started again. In fact by 6pm it was worse than ever. I came to the hospital at 6:30 and demanded to see a patient advocate, the hospital administrator, nursing director and the Dr's who were handling Ashley's chart. I wanted answers, I knew my sisters life was hanging in the balance, and the medical staff were not doing what they could for her. I argued that they did not know what was wrong with her because they had not done any diagnostic testing, and I demanded that she be taken for Diagnostic testing, or else. They finally agreed. Shortly there after she was transported via ambulance to St Josephs for the CT scan. Upon her return it was then we found out she had an abscess on her incision, and had a fever. The order was given for her to go back in the morning for more testing and possible surgery. Finally we felt she would receive the care she needed. So we set in for the night, knowing it would be a long one as the pain was still unbearable for her.
On Tuesday 4/5/11 Her testing was pushed back until 4:30pm. Our mom, and myself went with Ashley to this Ct Scan. As the nurses were prepping her, I stood over the nurses shoulder to read the report from the night before. My heart sunk and I realized what grave condition she was in. The report read something like this: abscess no less than 6cm in the lower left quadrant, periodontitis, fluid in the abdomen placing extreme pressure on the liver and other internal organs, bowls not functioning in 3 separate places. As my concern for her grew so did my faith and I knew that God was going to to something for her. When the nurses took her back for the testing, mom and I knew she would be taken back in to surgery shortly thereafter. She was in surgery for a short time and the Dr's were able to drain out the fluids and the abscess. She was in recovery for a short time after that and sent back to the Woman's Hosptial. Hopeful with that she was well on her way to recovery and little bit more comfortable, I headed home for the night. It was 11:59 pm when I got the call that she was being transported via ambulance again back to St Joseph's MICU(medical intensive care unit) with a fever of 101. After another long sleepless night on my face before Father interceding for my baby sister, I rushed back to the hospital to be with her. This time I was determined to remember and record everything the medical staff did and said. Also it was at this point that mom and I decided to get a cd player and play worship music in her room 24/7.
On Wednesday 4/6/11 She is in room C-307. (Along with her worship music playing, Desiree our older sister and I, decided to place prayers and scriptures on each wall of her room.) As her condition worsened Ashley requested that nobody speak negatively in her room or in her presence. If they did they would be kicked out. Mom and I understood this request, but most of the other family did not. She really began to swell from all the fluids her body is taking in, and she is developing cellulitis around her hips, her blood pressure and respiration's are extremely low, with no activity in her bowels, and still a fever.
The new Dr's decided to just watch her for the next 24/48 hrs to see if anything changes. They really did not want to take her into surgery at this point, but had tentatively schedule exploratory surgery for that Friday the 8th, just in case they had too. Later in the afternoon other family members came to visit her so mom and I had gone outside for a walk. I was sitting on a curb in front of the hospital when I noticed the license plates of three cars that drove by.
One read 227-KNG, I thought ok… I have to search out Kings in the bible. Thank you Lord!!!
The next one read: SEP-TIC, I thought, ok we have to watch for Sepsis.. Thank you Lord!!
The next one read: PCK-IV, again I thanked the Lord and I knew He was telling giving me a things to cover in prayer, Sepsis/Septic shock and the Pick-IV. Which at that point she did not have a pick Iv nor was it ever mentioned by the medical staff that she would have one.
As I was discussing with mom what the Lord was showing me she asked me to call Bethel Church in Redding, Ca for some additional prayer coverage. I agreed. Later that night mom called me with a question about when Jacob wrestled with the angel. I told her that place it happened, was called Bethel.. we both agreed that was conformation!! Again I looked up the her new room number.
Amos 3:7- Surely the Sovereign LORD does nothing without revealing his plan to his servants the prophets.
On Thursday 4/7/11 We found out that the Dr's were going to do surgery on the 8th. I decided to call for prayer after I searched out the Scriptures the Lord had given the night before. I searched 2 Kings and found this: 2 KNG 2:2-7
1 When the LORD was about to take Elijah up to heaven in a whirlwind, Elijah and Elisha were on their way from
Gilgal. 2 Elijah said to Elisha, "Stay here; the LORD has sent me to Bethel."

But Elisha said, "As surely as the LORD lives and as you live, I will not leave you." So they went down to Bethel.
6 Then Elijah said to him, "Stay here; the LORD has sent me to the Jordan." And he replied, "As surely as the LORD lives and as you live, I will not leave you." So the two of them walked on.

7 Fifty men from the company of the prophets went and stood at a distance, facing the place where Elijah and Elisha had stopped at the Jordan.

8 Elijah took his cloak, rolled it up and struck the water with it. The water divided to the right and to the left, and the two of them crossed over on dry ground.

9 When they had crossed, Elijah said to Elisha, "Tell me, what can I do for you before I am taken from you?"
"Let me inherit a double portion of your spirit," Elisha replied.

10 "You have asked a difficult thing," Elijah said, "yet if you see me when I am taken from you, it will be yours—otherwise, it will not."

11 As they were walking along and talking together, suddenly a chariot of fire and horses of fire appeared and separated the two of them, and Elijah went up to heaven in a whirlwind. 12 Elisha saw this and cried out, "My father! My father! The chariots and horsemen of Israel!" And Elisha saw him no more. Then he took hold of his garment and tore it in two.

13 Elisha then picked up Elijah's cloak that had fallen from him and went back and stood on the bank of the Jordan. 14 He took the cloak that had fallen from Elijah and struck the water with it. "Where now is the LORD, the God of Elijah?" he asked. When he struck the water, it divided to the right and to the left, and he crossed over.
Totally excited and with an expectant heart at what God was about to do I called Bethel. Chris a pastor on staff there at Bethel prayed with me on the phone for my sister's situation and also prayed for my family.
I remember sharing with her all that had happened up to this point and the things that the Lord was sharing with me, and this was going to be an awesome testimony of His Glory! What I didn't know was it was going to be beyond anything that I could have ever dreamed of.
On Friday 4/8/11 Our family gathered at the hospital before the surgery. We took turns 2 by 2 going in to see Ashley and encourage her. My good friends from church Selines and Willie drove all the way from Orlando to be with us and intercede while the surgery was under way. Other members from my home church decided to band together to do a corporate day of fasting and praying for my sister. I can't tell you how much it touches my heart to know that people from coast to coast were praying and interceding for my sister, someone whom they never met.
When the surgery was over the Dr gathered us in a big room to explain what he found, and his prognosis. Basically he told us that when he opened her up, her insides literally blew on him. He had never seen a case so severe in a patient so young (26yrs) where a bowel had been cut/nicked. He said she had a hole the sized a quarter in her small intestines. He had to remove 13 inches of it. He had to re-drain the abscess. She was completely septic as the fluids from her bowels had marinated all of her internal organs and that they had been chemically burned from sitting in the caustic fluids for over a week. They inserted more drains and the PICK IV. He said flat out that she was a "LIVING MIRACLE", that any one of those thing by them selves could have taken her life easily. What we needed to watch for now was that the bowels "wake up" and keep an eye on the infection in her body. She spent the next 4 nights in the MICU. When her vitals started to become stable they moved her into a regular room.
On 4/13/11 She was transferred to a regular room, although she had no signs of stirring in her bowels, and the cellulitis had not improved, in fact it became worse as it began to spread all the way around her waist and up her back, breaking down the tissues. It was extremely painful. We, along with the Dr's were very concerned. We had not stopped praying this whole time. At one point in the day I was trying to cheer Ashley up and make her laugh. As I was changing her bed sheets (we did not let the nurses care for her because of what we went through at the other hospital, we took care of her every need) the song "King of Glory" came on. I began to sing it to over her in my own silly way. Praying into it and prophesying that her bowels would wake up. As the song was coming forth, I saw an angel in the spirit, take hold of her bowels at one end and blow into the organ as if it were a trumpet. As he blew into them the bowels began to straighten out and turned gold as his breath traveled through to the end. I began to praise God for His healing that he was pouring into her. I knew it was only a matter of time now.
On 4/14/11-I woke up early and left the hospital to take my son to school. On the way the Lord began to highlight signs along the way to encourage me. I noticed a license plate that said HIS-KND just as I was passing a sign that said Palm Center Apts. I began to pray and thank God that because we are His, Ashley is His, and He has us in the center of His Palm. I also realized that it was about to be Palm Sunday on the 17th. After I took my son to school I went home to get a few hours of sleep. I received a call from my mom who was ecstatic… Ashley's bowels had just woke up! I then, remembered the email that Pastor Bart had sent at 4:14 am.
On 4/15/11– Desiree my older sister flew home to Boise, and the rest of the day was spent tending to Ashley's needs. We still at this point were concerned with the Cellulitis which despite all of the antibiotics and other medications she was receiving via the Pick Iv was not showing signs of any improvement.
On 4/16/11– Her right hand and arm began to swell with fluids, the Dr's were now concerned that there is a blood clot from the Pick Iv and order diagnostic testing for the morning, they also suspect that the 2nd drain they placed may have dis-lodged, and be culprit for the raging infection. They would be looking for that also.
On 4/17/11– Her arm still swelling although the results from diagnostic testing came back negative for her heart and arm. They were looking for possible blood clots. We were so relieved. The Dr's ordered another Ct Scan just to be sure, scheduled for the following day. Mom had come up in the morning to relieve me so that I could go home and take a shower, and get alittle sleep. My prayer was that God would give me supernatural rest as I was going on 37 hrs of having no sleep. I had to be back up at the hospital later that evening to take my usual night shift. When I had gotten home I fell asleep right away. I only slept for 2 1/2 hours but felt like I had slept for days. I was so thankful as I knew Father had heard my prayers and I had a supernatural peace.
I stopped by my mom's house on the way to the hospital to get a book. Praying through the Book of Revelations by Elmer Towns. When I got to the hospital Ashley was, for the first time since this whole ordeal started, resting. She also had the peace of the Lord on her. As we settled in for the night I tried to make her as comfortable and I could and turned the lights down low over her bed. She finally was peaceful! I silently watched her drift into a deep peaceful sleep. It was the most beautiful thing to me. All this time she had been in such horrendous pain, not able to eat or drink anything, go to the bathroom or even sleep. I also got comfortable in the recliner next to her bed. I had the same worship cd playing, and I began to sing and pray under my breath as I tried to imagine what she must have been feeling through all of this trauma, and not being able to be with her baby, I was flooded with gratitude that the Lord was doing a work in her and in our family through her. I stayed up through the night and kept watch over her, and reading my bible and the book I grabbed from my mom's house.
At 3:00am the nurse came in to check her vitals and the dressings. It was at this time we noticed the Cellulitis had spread down engulfing her left thigh, and right leg down towards her ankle. The infection was on the move. The nurse called the Dr "on call" and was told to schedule another ER/Ct Scan first thing in the morning. By 3:30 the nurse finished up her work and we got Ashley back into bed comfortably. She was back asleep with in minutes. I was reading, praying, and worshiping.
Just after 4:00 am I felt God's presence. I scanned the room and saw nothing at first. As I looked towards the door I saw a figure through the curtains. As I peered towards the door, trying to see if the door was left open I realized it was not. There was no light coming from the out side hospital hallway.
Suddenly a figure stepped through the curtains literally, they didn't part or move. The figure stepped to the side of Ashely's bed. I was stunned so by the light and presence that emulated from the being that I could not move, thankfully I was already laying in a recliner or I would have ended up on the floor. It was as if time stood still.
He was an angel of God. I knew immediately his name was Michael. He did not speak verbally to me, I knew it by the spirit.
He was draped in the Glory of God. Big loose golden curls hung about his head. Each curl had multi-dimensional shades of blonde and gold. Each color, each strand glowed also in a iridescent shimmer. He had a very ornate gold head band that was resting on his head amidst the beautiful curls. He had a muscular build and his skin was golden bronze that glowed. Unlike anything I've ever seen. He wore a white tunic type garment that brilliant white and shimmery like the luster of a pearl. He wore a huge golden loin belt that was snuggled around the beautiful white tunic garment he was wearing. It matched perfectly to the head band. The belt had long plates that over lapped each other that reached down right above his knees. They appeared to be made of silver. They hung in a manner similar of a roman gladiator. Attached to his loin belt was his sword. I could see he was wearing some kind of golden greaves also like a roman soldier. He had a chiseled face that was very strong looking. His eyes were deep blue.
As I looked into his eyes it was as if, God allowed my vision to zoom in and see each detail. ( the longer I looked the bigger his pupils got, I felt like I was being pulled into them. ) His gazed pierced right through me. I was stricken with the fear of the Lord and wondered how I was able to withstand the glory of it all not be dying. I knew it was the Lord giving me strength.
There were scriptures that were written around his pupils, in the most beautiful, delicate hand writting I've ever seen. The letters glowed hot like golden fire. They were alive. The Words engraved in them were also alive with the Spirit of God. Written was "I am the Alpha and the Omega, the beginning and the ending, who is, and who was, and who is to come." (Rev 1:8 the date was the 18th) Secondly written was "If ye shall ask any thing in my name, I will do it." (John 14:14, the 2nd date and time of Pastor Barts response) Lastly written was, "It is finished!" (John 19:30, 4:19am 3rd time he responded and also the date Ashley was released from the hospital. The ordeal started on the 30th and ended on the 19th!! Isaiah 46:10 Declaring the end from the beginning, and from ancient times the things that are not yet done, saying, My counsel shall stand, and I will do all my pleasure:
As I tried to grasp what the message was that the Lord was sending. I knew he was answering our prayers for Ashley's life. As He intently looked at me I understood that he was here to bring healing, and protection for Ashley. In the second it took me to receive that revelation, he turned his focus on Ashley.
He reached with his right arm for his sword which was on his left hip. All at the same time, as he withdrew it from the sheath it was resting in (which was also very ornately decorated) the atmosphere shook with thunder, bright lighting exploded from the sword, also the same words that were in his eyes lit up as they were also engraved along the edges if the sword, The Word was burning alive with a deep glowing amber color. Up one side of the sword and down the other.
My words can hardly describe how awesome it was. He then held the sword high above his head, never taking his eye of my sleeping sister. That's when I saw his wings. They were beautiful, and they released a fragrance of freshness (the only way I can describe it) as he spread them out. He stretched them towards me. They covered Ashley completely and the whole room we were in. They lit up with a supernatural fire, but they did not burn. The fire seemed to be coming from with in them. As I watched, drops of the supernatural fire began to fall like rain in a slow motion.
Again I was trying to process what was going on and I understood by the spirit that she was being purified, the fire was burning out the infection and illness, also that she was being consecrated, sealed, and set on fire for the Lord.
It was at that instant I heard another sound behind me. I could not turn around to see what it was. The sound was that of very large wings beating against the air. Up and over my head I could see these huge wings stretch out towards Michael. These wings were different than his. They looked as if they were made out of the waves of the sea. I did not see feathers, but waves of a sea crashing into each other. The spray that was born from the crashing waves began to form droplets of water, and they also began to fall like rain in slow motion over Ashley and the entire room. I understood this to be "living waters that would also bring healing." Both the supernatural fire and water fell together.
It was at this point I was taken into heaven. At some point I will write about this encounter.
Psalms 42:7- Deep calls to deep at the sound of Your waterfalls; All Your breakers and Your waves have rolled over me.
Ashley says that when she woke up in the morning she tried and tried to wake me up but could not. I had fallen into to a deep rest myself. I did wake up when the nurse came into the room. I was startled out of the recliner and disoriented. As I was trying to place what happened, I looked over to the windowsill where I was sitting and found the journal that I had earlier that night, everything that happened was written, just as it happened!
I began to tell Ashley about the angels and what God had done. She said I was dancing all over the room and praising God. I barely remember it. I do know we pulled the sheet back from her legs to inspect what was going on with the infection and it had receded back up both her legs to her hips. The healing had begun to manifest.
I had to leave to take the kids to school. Ashley said after I left she could see movement in the room, flashes, whisks, and orbs of lights danced about the room. She knew there were angels there. All the results came back negative from the Ct Scan, they could not even find the drain they were looking for. It was completely gone, along with the raging infection.
Her fever left shortly thereafter, and by noon they began to remove the Iv fluids and medications one by one. Within 24 hrs her Iv was removed completely and the Dr's made preparations to release her. On the evening of the 19th she came home. Just days before they explained she would be in the hospital for weeks longer and then would have to come to the hospital every other day after that to receive her antibiotics. Now they were telling her she would be able to be home with her new baby, family and take the medication at home. To God be the Glory!!!!
I cant say that after Ashley came home it was easy for her, she had to learn to fight with the Word of God and hold on to her healing. She had a few really tough days, and lost all of her hair due to the strong antibiotics, other medication and the trauma.
The Lord walked us, together, as a family, through His word, and he has grown our faith in Him. Had  He not intervened we would have surely lost her, and I thank Him for not only giving my sister life, but life more abundantly. (She truly is set on fire for the Lord and has begun her own journey to search Him out. She has found a home church and goes regularly, she is having God dreams, and seeing life in a new light and loving every minute of it.)
I also thank Him for placing key people in our path to stand in prayer with us interceding for Ashley. All of our lives have changed. He is a Good Father and He loves us soooo much!
---
Follow Brandie Neeleman On Facebook.  Brandi also mentions that it was Passover that the angels showed up in her sister's room. It happened to be on a high feast date that the angels showed up.  Brandi hopes to start writing her testimony in a book, as the Lord has shown her some remarkable events over the course of her life.