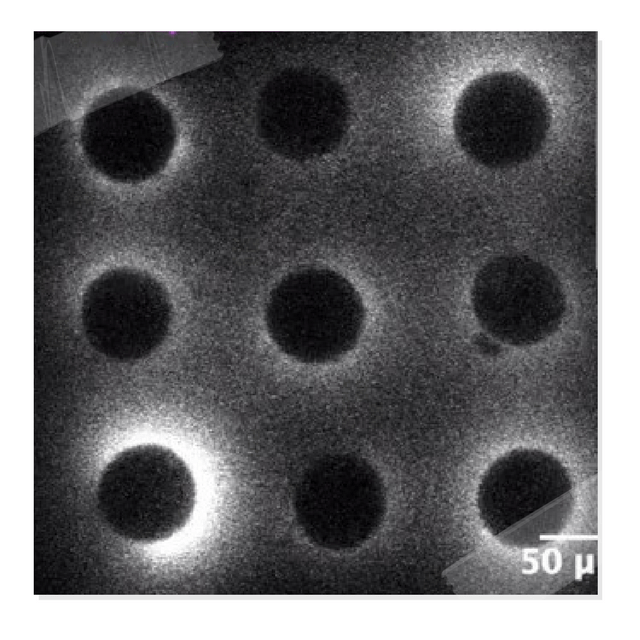 Some eggs had a brighter flash than others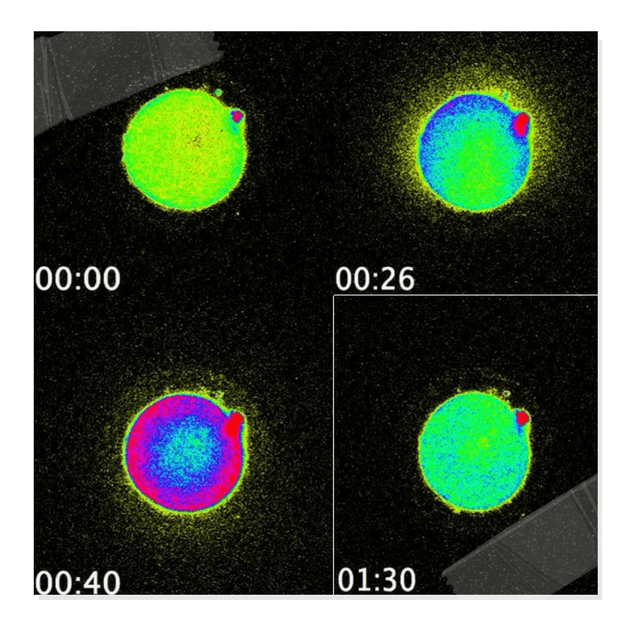 A fluorescent flash captures the moment that sperm enzyme enters the egg Credit: Northwestern University 
Human life begins in bright flash of light as a sperm meets an egg, scientists have shown for the first time, after capturing the astonishing 'fireworks' on film.
An explosion of tiny sparks erupts from the egg at the exact moment of conception.
Scientists had seen the phenomenon occur in other animals but it is the first time is has been also shown to happen in humans.
But the new findings could give and extra indication that an egg is flourishing. A video of nine human eggs coming into contact with sperm enzyme showed two flashed much brighter than the rest.
"This is an important discovery because it may give us a non-invasive and easily visible way to assess the health of an egg and eventually an embryo before implantation," said co-author Dr Eve Feinberg, who took care of the patients who provided eggs for the basic science study and collaborated with the research team.
Read more at telegraph.co.uk