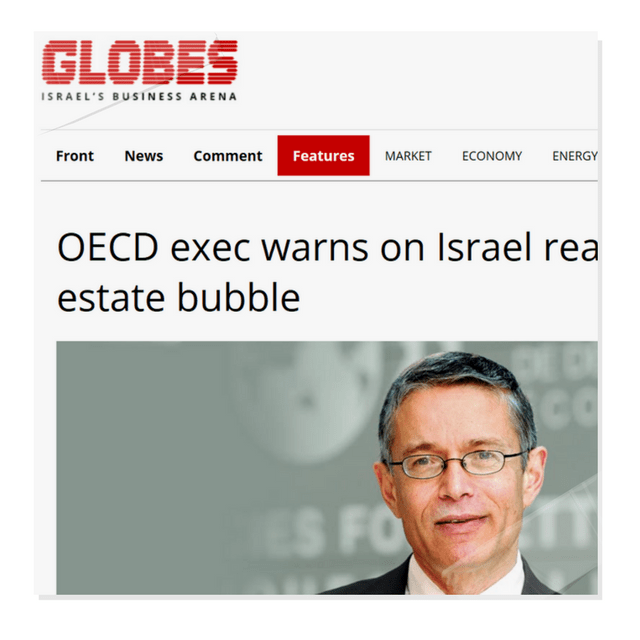 12 Apr, 2017
Israel is one of the top five countries in the world in terms of high risk real estate prices, Canadian-born Organization for Economic Cooperation and Development (OECD) head of Country Studies Division 1 Peter Jarrett told "Globes."
"Globes": How would you describe the risk in Israel's real estate market?
Jarrett: "It's hard to say. According to our indices, housing prices in Israel are in a high risk group, especially for the existence of a bubble, together with New Zealand, and possibly Turkey and parts of Canada, my country, in the Toronto and Vancouver areas. These are the main concentrations of risk we see today in the OECD."
Israel is in the top five?
"Yes, but it's not necessarily unavoidable and really a bubble, with the only question when it will be deflated. Even if there's a risk that these housing markets will turn out to be bubbles, it won't necessarily happen.
Read more at globes.co.il