"APOSTLE PAUL KEPT AND TAUGHT TORAH TO JEWS & GENTILES"
"WHAT WE KNOW ABOUT PAUL PROVES HE WAS NOT ANTI-TORAH"
We know the Epistles of Paul have been grossly mistranslated to promote an Anti-Torah Bias! Millions of People are currently being deceived and as a result, have even become agents of deception themselves, by deceiving others through a grossly distorted english representation of the epistles of Paul.
They believe Paul was teaching a New Gospel of Lawlessness outside of the given words of the Father at Mount Sinai!
By using false translations they are effectively teaching a contrary doctrine, contrary to that of the original doctrines of, "The Way" as taught by Messiah Himself and His 12 apostles and His 72 Apostles in the 7 synagogues throughout the middle east!
To prove this, we will expose these teachers and their ant-torah bias by revealing the true Paul from new testament and the four gospels!
Simply put, Paul called himself a Pharisee in Acts 23:6 – But when Paul perceived that the one part were Sadducees, and the other Pharisees, he cried out in the council, Men and brethren, I am a Pharisee, the son of a Pharisee: of the hope and resurrection of the dead I am called in question. (Paul never stopped keeping Written Torah, he only added the belief in Yahusha the Messiah and dropped the Traditions, called the Oral Laws the Pharisees were keeping that were not written in the Torah.)
Paul was a Torah Keeper who taught Torah and faith in Messiah to both Jew and Gentile!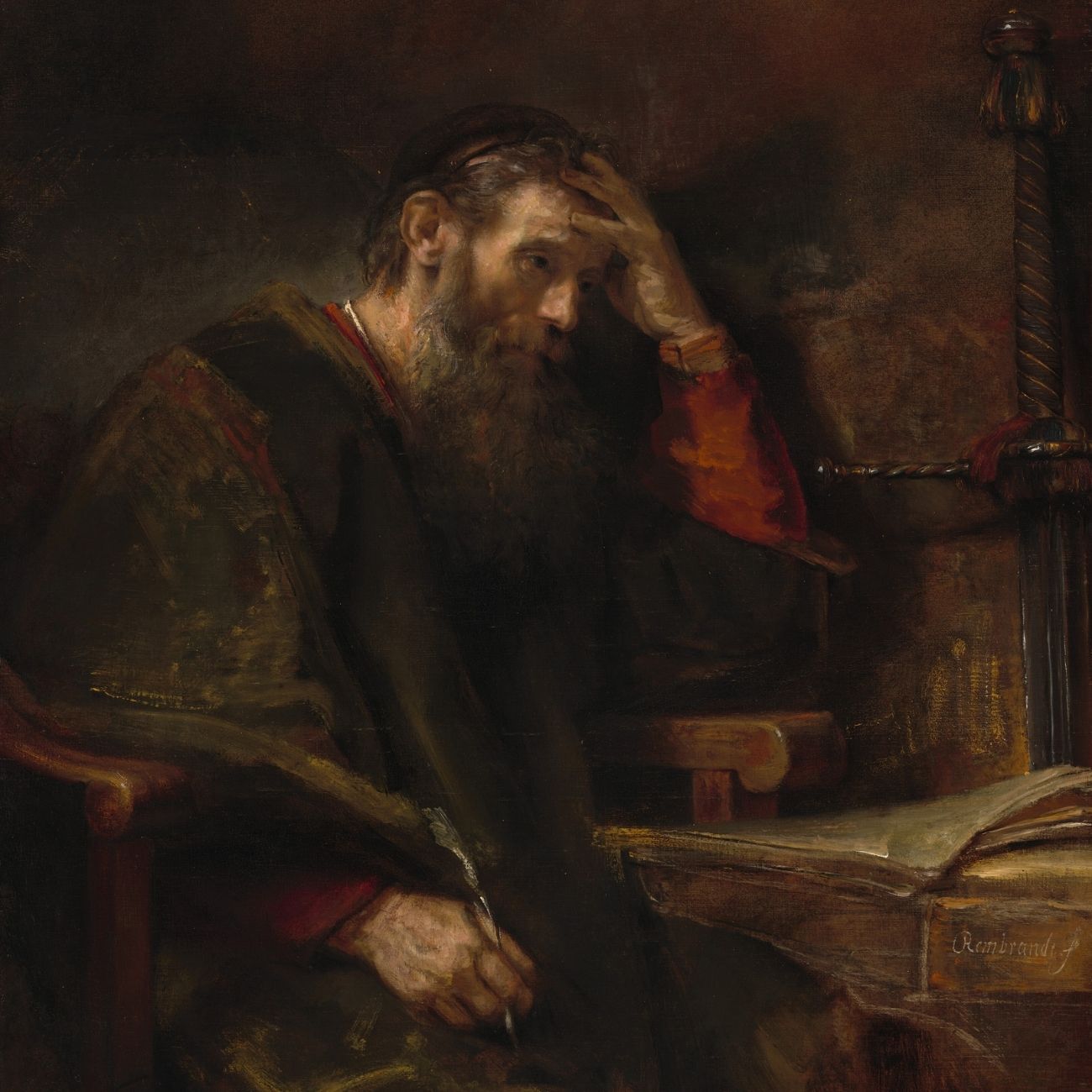 "PAUL THE WRITTEN TORAH TEACHER"
Did Paul personally practice and publicly Teach the Law of Moses after his shift away from the Rabbinical Oral Laws of the Pharisees to an acceptance of Yahusha as the Messiah?
Let us take a look at Paul's writings to see if there is an answer to this question!
We know that Paul participated in what is called a Nazarite Vow in the Temple of Yarushalom in Acts 21:23-24 and Acts 18:18 – The Nazarite Vow is based on Torah Numbers 6:13-21.
We know that Paul observed the Holy Shabbat and in fact taught many people on Shabbat in Acts 13:42 and Acts 17:2 and Acts 18:4. The Shabbat is based on Torah Deuteronomy 5:12-15.
We know that Paul kept the Feast of Passover in 1 Corinthians 5:8 from Torah Deuteronomy 16:1-8.
We know that Paul kept the Festival of Shavuot (Pentecost) in Jerusalem in Acts 20:16!
We know Paul believed in the Words of the Prophets in Ephesians 4:25 – Wherefore putting away lying, speak every man truth to his neighbor: for we are members one of another! (Paul was quoting Prophet Zechariah 8:16 – These are the things that you shall do; speak ye every man the truth to his neighbor; execute the judgment of truth and peace in your gates!)
We know Paul tried to imitate Yahusha and required his followers to do the same! Yahusha was a Torah Keeper!) 1 Corinthians 11:1 – Be ye followers of me, even as I also am of Messiah!
We know that Paul believed in the teachings of the Proverbs in Ephesians 6:1 – Children, obey your parents in Yahuah: for this is right. – From Proverbs 6:20 – My son, keep thy fathers commandment, and forsake not the law of thy mother. Proverbs 23:22 – Hearken unto thy father that begat thee, and despise not thy mother when she is old.
We know that Paul believed in observing the Ten Commandments that were given to Moshe at Mount Sinai in Ephesians 6:2 – Honor thy father and mother; which is the first commandment with a promise.
We know that Paul called the Law of Moshe, sound teaching! 1 Timothy 1:8-11 – but we know that the Law is good, if a man use it Lawfully.
We know that Paul told some of his followers to be present for the public readings of the Torah and to listen to its words in 1 Timothy 4:13 – Til I come, give attendance to Reading, to Exhortation, to Doctrine!
We know that Paul believed in the Torah's teaching that we must not cheat eachother out of the work we do to earn out wages in 1 Timothy 5:18 – For the scripture saith, thou shalt not muzzle the ox that treadeth out the corn. And, The laborer is worthy of his reward. (From Torah Deuteronomy 25:4 – Thou shalt not muzzle the ox when he treadeth out the corn.)
We know that Paul called the teachings of the Torah teacher Yahusha, sound words, and that if anyone teaches a different doctrine other than what Yahusha taught, that he is conceded and understands nothing.
We know that Yahusha taught, the Written Torah! – 1 Timothy 6:3 – If any man teach otherwise, and consent not to wholesome words, even the words of Yahusha the Messiah, and to the doctrine which is according to godliness.
We know that Paul referred to Moshe and his Teachings as Truth in 2 Timothy 3:8 – Now as Jannes and Jambres withstood Moshe, so do these also resist the Truth: mean of corrupt minds, reprobate concerning the faith!
We know that Paul called the Torah, sound doctrine in 2 Timothy 4:3 – For the time will come when they will not endure sound doctrine; but after their own lusts shall they heap to themselves teachers, having itching ears! (as he also supported this in 1 Timothy 1:8-11)
We know that Paul called the Torah, the Word of Truth in 2 Timothy 2:15 – Study to show thyself approved unto Yahuah, a workman that needeth not to be ashamed, rightly dividing the Word of Truth!
We know that Paul called the Tanach Sacred Writings, and that they contain wisdom for every aspect for everyday life in 2 Timothy 3:16 – All scripture is given by inspiration of Yahuah, and is profitable for doctrine, for reproof, for correction, for instruction in righteousness!
We know that Paul excepted the teachings of the Torah in regards to its instructions against Idolatry and the worship of mere men in Acts 14:12-18 – And they called Barnabas, Jupiter; and Paul, Mercurius, because he was the chief speaker. Then the priest of Jupiter, which was before their city, brought oxen and garlands unto the gates, and would have done sacrifice with the people. Which when the Apostles Barnabas and Paul heard of this, they rent their clothes, and ran in among the people, crying out, and saying , sirs, why do ye these things? We also are men of like passions with you and preach unto you that ye should turn from these vanities unto the living Alahym, which made heaven, and earth, and the sea, and all things that are therein: who in times past suffered all nations to walk in their own ways. Nevertheless, He left not himself without witness, in that He did good, and gave us rain from heaven, and fruitful seasons, filling our hearts with food and gladness! And with these sayings scarce restrained they the people, that they had not done sacrifice unto them! ~ (From Torah Deuteronomy 32:21 – They have moved me to jealousy with that which is not Alahym; they have provoked me to anger with their vanities: and I will move them to jealousy with those which are not a people; I will provoke them to anger with a foolish nation. And From Jeremiah 8:19 – Behold the voice of the cry of the daughter of my people because of them that dwell in a far country: Is not Yahuah in Zion? is not her king in her? Why have they provoked me to anger with their graven images, and with strange vanities? And from Jeremiah 14:22 – Are there any among the vanities of the Gentiles that can cause rain? or can the heavens give showers? art not thou He, O YAHUAH our Alahym? therefore we will wait upon thee: for thou hast made all these things.)
We know that Paul believed in and taught the Torah Laws regarding consuming blood in Acts 15:29 – That ye abstain from meats offered to idols, and from blood, and from things strangled, and from fornication: from which if ye keep yourselves, ye shall do well. Fare ye well. ~ (from Torah Leviticus 17:10 – And whatsoever man there be of the house of Israel, or of the strangers that sojourn among you, that eateth any manner of Blood; I will even set my face against that soul that eateth blood, and will cut him off from among his people and Leviticus 17:13 – And whatsoever man there be of the children of Israel, or of the strangers that sojourn among you, which hunteth and catcheth any beast or fowl that may be eaten; he shall even pour out the Blood thereof, and cover it with dust.)
We know that Paul taught against lewdness and fornication from Leviticus chapter 18 in 1 Corinthians 6:18 – Flee fornication. Every sin that a man doeth is without the body; but he that committeth fornication sinneth against his own body.
We know Paul taught the Kashrut or Kosher Laws according to Leviticus chapter 11 concerning the clean and unclean in I Timothy 4:1-5, where Paul tells Timothy that "in the latter times some shall depart from the faith, giving heed to seducing spirits, and doctrines of devils." One mark of these deluded apostates is "commanding to abstain from meats which Yahuah hath created to be received with thanksgiving by those who know the truth." Paul continues: "For every creature of Yahuah is good, and nothing to be refused, if it be received with thanksgiving. For it is sanctified by the word of Yahuah and prayer." ~ (The Context was those meats Yahuah had created to be received as food, not just any meats!)
We know that Paul had false accusers saying that he was breaking the Torah and violating the words of the prophet Ezekiel 44:7 – In that ye have brought into my sanctuary strangers, uncircumcised in heart, and uncircumcised in flesh, to be in my sanctuary, to pollute it, even my house, when ye offer my bread, the fat and the blood, and they have broken my covenant because of all your abominations, in Acts 21:27-28 – And when the seven days were almost ended, the Jews which were of Asia, when they saw him in the temple, stirred up all the people, and laid hands on him, Crying out, Men of Israel, help: This is the man, that teacheth all men everywhere against the people, and the law, and this place: and further brought Greeks also into the temple, and hath polluted this holy place.
We know that Paul believed in the Torah and in its teaching regarding honor due to the Kohanim in Acts 23:5 – Then said Paul, I wist not, brethren, that he was the high priest: for it is written, Thou shalt not speak evil of the ruler of thy people. ~ (From Torah Exodus 22: 28)
We know that Paul believed and trusted in the authority and validity of all the Written Torah commandments and the prophets in Acts 24:14 – But this I confess unto thee, that after the way which they call heresy, so worship I the Alahym of my fathers, believing all things which are Written in the Law and in the Prophets!
We know the Paul Believed that the Written Torah Commandments had to be upheld, maintained and established in Romans 3:31 – Do we then make void the Law through Faith? God Forbid; Yea, we establish the Law! (Paul even used the greek word "histémi," strongs 2476 – to make to stand, to stand)
We know that Paul accepted the Decalogue of Yahuah and its commandments against adultery, murder, stealing, coveting, and the Law of Leviticus 19:18 that sums up the Torah as loving your neighbor as yourself in Romans 13:8-9 – Owe no man anything, but to love one another: for he that loveth another hath fulfilled the law. For this, Thou shalt not commit adultery, Thou shalt not kill, Thou shalt not steal, Thou shalt not bear false witness, Thou shalt not covet; and if there be any other commandment, it is briefly comprehended in this saying, namely, Thou shalt love thy neighbour as thyself.
We know that Paul called the Writings of the Prophets Scripture, and that this scripture was able to lead the gentiles or the nations into obedience and trusting faith in Yahuah in Romans 16:25-27 – Now to him that is of power to stablish you according to my gospel, and the preaching of Yahusha the Messiah, according to the revelation of the mystery, which was kept secret since the world began, But now is made manifest, and by the scriptures of the prophets, according to the commandment of the everlasting Father, made known to all nations for the obedience of faith: To Yahuah only wise, be glory through Yahusha Messiah forever. Amen.
We know that Paul called the writings of the Prophet Isaiah the Law and he accepted his teaching in 1 Corinthians 14:21 – In the Law it is written, With men of other tongues and other lips will I speak unto this people; and yet for all that will they not hear me, saith Yahuah. (Taken from Isaiah 28:11 – For with stammering lips and another tongue will he speak to this people.)
We know that Paul believed that we must try to be separate, holy and walk in purity, and the only way to accomplish this is through observance of that which is written in the Law of Moses as he pointed out in 2 Corinthians 6:14-18 – Be ye not unequally yoked together with unbelievers: for what fellowship hath righteousness with unrighteousness? and what communion hath light with darkness? 15) And what concord hath Messiah with Belial? or what part hath he that believeth with an infidel? 16) And what agreement hath the temple of Yahuah with idols? for ye are the temple of the living Alahym; as Yahuah hath said, I will dwell in them, and walk in them; and I will be their Alahym, and they shall be my people. 17) Wherefore come out from among them, and be ye separate, saith Yahuah, and touch not the unclean thing; and I will receive you.18) And will be a Father unto you, and ye shall be my sons and daughters, saith the Almighty. 2 Corinthians 7:1- Having therefore these promises, dearly beloved, let us cleanse ourselves from all filthiness of the flesh and spirit, perfecting holiness in the fear of Yahuah. (Paul also Taught that the message of Yahusha was one and the same as the authority of the written Torah!)
We also know that Paul applied the Law in 2 Corinthians 13:1 – This is the third time I am coming to you. In the mouth of two or three witnesses shall every word be established. ~ (from Torah Deuteronomy 19:15 – One witness shall not rise up against a man for any iniquity, or for any sin, in any sin that he sinneth: at the mouth of two witnesses, or at the mouth of three witnesses, shall the matter be established.
It would appear from this comprehensive intensive study in the life and Teachings of Paul the Apostle that He was a Teacher of, and Believer in, all that was Written in the Torah, the Prophets, and the Writings!
It also appears that Paul's views line up perfectly with the overall structure of scriptural Truth that has been passed down to all future generations of Israelites! In other words, taking in account this entire study from Moses to the Prophets and the Writings, to Yahusha's words, to the written documents of Yahusha's talmidim (disciples) including Yochanan (John), and Yahusha's own brother Yacov (James) and his letter!
It is obvious that Paul was teaching his followers to believe in what we call today, the Tanach, The Torah, The Prophets, and the Writings! It also appears from Paul himself that he could never deny that Yahusha was the full embodiment of these eternal words according to 1 Corinthians 12:3- Wherefore I give you to understand, that no man speaking by the Spirit of Yahuah calleth Yahusha accursed: and that no man can say that Yahusha is the Messiah, but by the Holy Spirit. And Hebrews 1:2 – Hath in these last days spoken unto us by his Son, whom he hath appointed heir of all things, by whom also he made the worlds!
Therefore if anyone has some reservation about Paul's doctrinal position, I would suggest a thorough reading of all that I quoted above, of course in its context, also I think it would be expedient and in fact very wise to re-examine the words of Peter who said concerning the writings of Paul in 2 Peter 3:14-18 –
Therefore, beloved, since you are waiting for these, be diligent to be found by him without spot or blemish, and at peace. 15) And count the patience of our Messiah as salvation, just as our beloved brother Paul also wrote to you according to the wisdom given him, 16) as he does in all his Letters when he speaks in them of these matters. There are some things in them that are hard to understand, which the ignorant and unstable twist to their own destruction, as they do the other Scriptures! 17) You therefore, beloved, knowing this beforehand, take care that you are not carried away with the Error of Lawless people and lose your own stability! 18) But grow in the grace and knowledge of our Savior Yahusha the Messiah. To him be the glory both now and to the day of eternity! Amen.
No wonder there are so many people out there who think that Paul was a snake a renegade teacher against Torah Truth, because it appears that in reality they are People who are untaught and unstable because they filter written scripture through Rabbinic Oral Law or equally worse, Church Tradition!
Many refuse to accept anything that might change their minds to the contrary, as a result they are bent on distorting Paul, distorting the very words of Yahusha the Messiah, and distorting the embodiment of the Brit Hadasha (New Testament) truth, because spiritually these are people that are compromised and influenced by forces that keep good people in chains, for these types of people, judgment may fall if they do not repent, because by their mouths they spew lashon hara, The Evil Tongue! All the while negatively influencing good Jews and Gentiles that Paul was an Antinomian, meaning against the Law of Moses, and that Messiah was some kind of cursed Torah Breaker!
From what I have seen in my own objective study of the matter, I am hard pressed to find any evidence that would judge Paul as anything less than an honest man with an honest approach to teaching written Torah Truth!
Again, and I say with no reservations, it appears to me that the people most unstable and untaught in the Written Torah of Yahuah are those who are enslaved by either the customs of the nations or to the Rabbinic Teachings that Yahusha the Messiah Himself calls, The Learned Commandments of Men from Isaiah 29:13 – Wherefore Yahuah said, Forasmuch as this people draw near me with their mouth, and with their lips do honor me, but have removed their heart far from me, and their fear toward me is taught by the Precept of Men.