List Of Augusto Perez's Dreams And Visions
Date: 3/23/2022 – Mark of the Beast – A Vision Confirmation  (Watch Conversations Beyond the Veil 3/28/2022)
Date: 2/19/2022 – Vision of Nibiru Close to Earth  Confirmation   VIDEO  (Watch Conversations Beyond the Veil 2/21/2022)
Date: 12/18/2021 – New Age Messiah Appears
Date:  10/1/2021 – The Funeral  Confirmation   VIDEO  (Taking Place Now)
Date: 9/19/2021 – A Word From the LORD  Confirmation   VIDEO   (Starting to Take Place Now)
Date: 4/28/2021 – Divine Reset Coming  VIDEO
Date: 3/17/2021 – A New Deadly Virus Confirmation   VIDEO
Date: 11/17/2020 – Justice John Roberts Dies
Date: 11/8/2020 – The Lion of Judah Roars  Confirmation  (Signs Appearing)   VIDEO
Date: 5/11/2020 – Nibiru System Getting Closer  Confirmation   VIDEO
Date: 12/25/2019 – Angel Wars  Confirmation   VIDEO
Date: 8/27/2019 – Training School  VIDEO
Date: 8/8/2019 – Another Warning Dream  VIDEO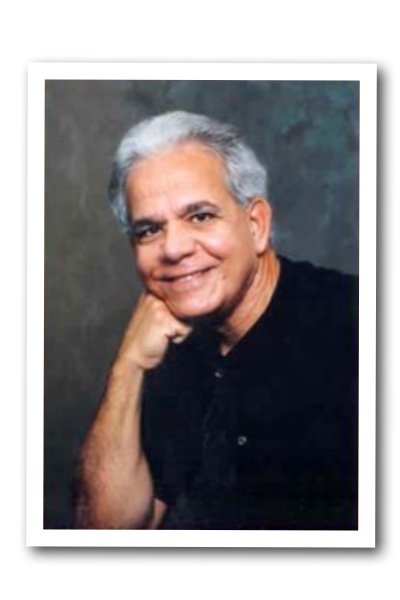 Date: 7/4/2019 – 2.22  A Vision of the Night  Confirmation  VIDEO  (Watch Conversations Beyond the Veil 2/21/2022)
Date: 3/1/2019 – Arrests Are Coming  VIDEO   Confirmation  
Date: 1/1/2019 – A Word From The LORD  VIDEO
Date: 10/6/2018 – Spirit of Violence Being Loosed  VIDEO   Confirmation (Happening – June 2020)
Date: 9/23/2018 – A Warning to The Church  VIDEO    Confirmation
Date: 6/27/2018 – Changes Coming to Cuba  VIDEO
Date: 5/5//2018 – Prophetic Word for 2018  *
Date: 1/12/2018 – Great Demonic Deception  VIDEO    Confirmation 
Date: 12/25/2017 – Jesus Christ Appears in the Heavens     VIDEO
Date: 7/20/2017 – Huge Celestial Body Appears  VIDEO    Confirmation  (Ominous Signs Appearing)
Date: 7/1/2017 – North Korea and Kim Jong-un  VIDEO    Confirmation
Date: 7/1/2017 – Coup Against President Trump  VIDEO   Confirmation
Julian Assange Just Warned of Deep State Coup to Install Mike Pence as President (12/15/2017)
Date: 6/17/2017 – Christians Believers Disappear *    VIDEO
Date: 4/5/2017 – CIMPRO  VIDEO   Confirmation  (Warning Signs Appearing)
Date: 11/17/2016 – Cataclysms & End Time Harvest   VIDEO  Confirmation  (Warning Signs Appearing)
Date: 7/4/2016 – There Is No More Time *
Date: 4/25/2016 – Pope Francis Steps Down VIDEO  Confirmation (Signs Now Appearing)
Date: 3/25/2016 – The End of Times  VIDEO
Date: 3/19/2016 – Demonic Beasts Released  VIDEO  Confirmation (Signs Now Appearing)
Date: 2/10/2016 – Disaster in the Aegean Sea  VIDEO  Confirmation
Date: 1/20/2016 – The Double Portion Outpouring     VIDEO 
Date:  12/11/2015 – Horrific Winds Coming  VIDEO  Confirmation  (Warning Signs Appearing)
Date: 10/5/2015 – Guayaquil Tsunami  VIDEO  Confirmation  (Portentous Signs Beginning)
Date: 6/5/2015 – A Word From the LORD *
Date: 3/26/2015 – Gross Darkness Falls  VIDEO  Confirmation  (Signs Appearing)
Date: 12/23/2014 – 2 Celestial Objects Collide In Space  VIDEO  Confirmation  (Ominous Signs Appearing)
Date:  11/22/2014 – Pandemics, Forced Vaccinations & Martial Law  VIDEO   Confirmation
Date:  10/14/2014 – Celestial Object (Update)   Confirmation
Date:  6/17/2014 – The Melchisedec Priesthood *  VIDEO
Date:  5/27/2014 – Skies Turn Red * 
Date:  4/27/2014 – Revival in Milwaukee, Wisconsin *   VIDEO
Date:  4/1/2014 – Major Floods In Atlanta  VIDEO  Confirmation
Date:  1/7/2014 – Tyranny Coming To America  VIDEO  Confirmation
Date: 12/20/2013 – War in the Middle East  VIDEO  Confirmation 
Date:  10/20/2013 – Tsunami Hits Miami  VIDEO  Confirmation (Signs Beginning to Appear)
Date:  10/3/2013 – A Strange Dream  VIDEO  Confirmation  (Signs Beginning to Appear)
Date:  9/26/2013 – A Word From the LORD *
Date:  9/16/2013 – Norway "Beware"  VIDEO  Confirmation  (Threatening Signs Beginning to Appear)
Date:  7/10/2013 – The Midnight Sun  VIDEO  Confirmation
Date:  5/23/2013 – Gun Confiscation  VIDEO  Confirmation
Date:  3/19/2013 – The Time of Reckoning *Confirmation
Date:  3/5/2013 – The Death Star *  VIDEO  Confirmation
Date: 12/3/2012 – Update: Wormwood Appears With 2 Other Objects  VIDEO   Confirmation (2nd Sun now being seen with filter)
Date:  10/10/2012 – Revolution Coming to America  VIDEO  Confirmation (Signs Appearing Everywhere)
Date:  9/18/2012 – Super De-Evaluation of the Dollar – "Update" *   VIDEO 
Date:  8/27/2012 – Isaac: Harbinger of Change  Confirmation (Note: also see Susan O'Marra's Vision of 3 Visitors)
Date:  5/16/2012 – Two Missiles Strike The Pentagon *  VIDEO 
Date:  4/15/2012 – Jihadists Sent Back Causes Uproar Confirmation
Date:  4/13/2012 – Blue Celestial Body Appears Confirmation
Date:  1/09/2012 – Virginia/Maryland Tsunami   VIDEO  Confirmation (Warning: portentous signs are beginning to appear).
Date:  8/27/2011 – The Day Of The Lord Is Upon Us  *
Date:  7/6/2011 – Big Brother Is Coming  VIDEO   Confirmation
3/5/2012
When I arrived in Mexico for the mission trip, I noticed that the hotel where I stayed at in Cuernavaca for 1 night was using a biometrics system for employees who had access to certain rooms in the hotel.  Also, on trip back home when I arrived at the Houston Airport I had to go through Customs.  As I made my way through Customs I could see that they were using a palm biometrics recognition machine.  They were checking people for fingerprints as well as palm prints.  It is already here.
Received on 1/16/2012:
"Hi Bro Perez, I remember your vision about Big Brother coming. Well we received notice here in CT that we will each have our homes inspected….every room inside and out….supposedly by tax assessors! They have already knocked on our door and we turned them down because we were just leaving, but they will make an appt with us if or March.  I am sure they are making all sorts of notes in their documents! Never had this happen to us before here in the US…only if you need an assessment to sell or refinance. Thank you for sharing with us what the Lord gives you.  God bless you!"  Jane Doe (Name was changed to protect her identity).
Date:  6/7/2011 – A Big Volcanic Eruption  VIDEO  Confirmation 
Date:  5/28/2011 – The Spiral  VIDEO   Confirmation  
Date:  1/07/2011 – Nuclear Attack  Confirmation (Note: ominous signs are taking place)
Date:  12/29/2010 – United Nations Event  Confirmation
Date:  12/15/2010 – God Will Protect His Own *  VIDEO 
Date:  11/09/2010 – Ubiquitous Darkness *  VIDEO 
Date:  4/30/2010 – Flood Map   VIDEO   Confirmation (Note: Portentous Signs Are Taking Place)
Date:  4/28/2010 – Fire Balls Falling   VIDEO  Confirmation
Date: 2/25/2010 – Great Darkness Coming Upon the Earth  VIDEO   Confirmation  (Others Now Having Same Dream)
Thick Darkness Coming Which Will Kill Many (11/27/2017)
3 Days of Darkness, Transformation, Last Revivals and Rapture (8/26/2014)
The Three Days of Darkness According to Padre Pio
Date:  10/15/09 – Biometrics Coming   VIDEO   Confirmation
Date:  9/19/09 – A Monster Hurricane   VIDEO  Confirmation 
Date:  8/23/09 – Three Celestial Bodies VIDEO  Confirmation
Date:  8/02/09 Tsunami Flooding   VIDEO  Confirmation  (Portentous Prophetic Signs Are Appearing)
Date: 2/09/09 – Terrorist Act Planned  VIDEO   Confirmation  (Many warning signs now appearing)
Date: 1/29/09 – Super De-Evaluation of U.S. Dollar  VIDEO  Confirmation (Evidence increasing that this Is imminent)
Date:  1/22/09 – Large Tsunami Hits Cuba VIDEO  Confirmation  (Note: Signs beginning to appear)
Date:  12/23/08 – The Strong Hot Wind *  VIDEO 
Date:  11/18/08 – Revival Fires in America  VIDEO   Confirmation (Note: Signs are beginning to appear; Best is yet to come)
Date:  4/27/08 – Many UFO's In Heaven  VIDEO   Confirmation (Sightings of UFO's continues to increase; Disclosure coming soon)
Date:  4/01/08 – Time to Come Into Alignment   VIDEO  Confirmation  (A now Word from the LORD)
Date:  3/29/08 – Explosions In U.S. Cities  VIDEO  Confirmation  (Note: Warning Signs Beginning to Appear) 
Date:  6/12/07 – The Coming Glory Cloud  VIDEO   Confirmation  (Signs Beginning to Appear)
Date: 1/04/2007 – Do You Know What Time It Is?  VIDEO
 Date:  10/11/06 – The Empty Grocery Shelves   VIDEO  Confirmation  (Note: Threatening Signs Beginning to Appear)
Date:  6/28/06 – The Pole Shift  VIDEO  Confirmation  (Note: This is only a precursor; major pole shift coming just before the Day of the LORD)
Date:  6/12/2006 – The Lions And The Beasts  VIDEO   Confirmation (Signs Appearing Everywhere)
Date:  3/25/2006 – The End of Times  VIDEO  Confirmation (Signs are everywhere)
Date: 12/29/2005 – The Tsunami  VIDEO 
Date:  2/9/05 -The City of Chicago Destroyed *  VIDEO 
Date:  10/24/04 -The Vision of the Silver Rain *  VIDEO 
Date:  3/30/04 -The Vision of the Three Stars   VIDEO Confirmation  (Note: This vision deals with the Day of the LORD; ominous signs appearing)
Date:  9/06/01 – The Great Shaking *  VIDEO 
Date:  10/25/00 -The Vision of the Two Cows   VIDEO Confirmation
Date:  9/11/95 – The Vision of UFO's Escorted by Military Planes  VIDEO  Confirmation