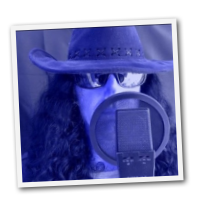 Tony Koretz
In Episode 084 of The A Minute to Midnite Show Michael Snyder joins Tony for a fascinating look at what is happening in the World at the end of 2016 as well as expounding on some potentially interesting twists and turns that we could well see leading into 2017.
Topics discussed include:
The recent referendum in Italy and how it will affect Europe.
The European banking system problems.
The ongoing crisis in Venezuela.
The cash ban in India.
The US Presidential elections and th

e voting recount.

What will Donald Trump face in the coming months?

Also, what could Obama do in his last days in office?

Michael examines the prophetic implications of a potential dividing of the land of Israel in the future.
Looking ahead for America (and the World in general), what significance could this have?
What roles could Obama and Trump play in this?
Michael explains the difference between UN General Assembly Resolutions and UN Security Council Resolutions, and what they mean. He believes that if the UN Security Council where to vote to divide Israel and Jerusalem, this would set in motion judgements as foretold in the bible and also in visions, dreams and prophetic words by numerous other reliable modern era prophets. This makes for a very interesting show!
Save
Save
Save