"Yeshua has been speaking to me prophecies back to back for a solid year… Ive had visions and dreams for 30+ years, but NOTHING like the past 14 months …. "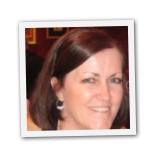 Carla Smith
adaughterofmessiah1.blogspot.com/
September 1, 2016
Daughter,  I love My children, they need My hand of protection, I pour My love out to them… It is because of them that I came to give life, a life of freedom in My Spirit… All who call upon Me will find the purest love and freedom of who I am…Is it not true that My promises are yes and amen, YES, I give life to all who call upon Me.
It is by My hand that promises are manifested truth of My Word… All who call out to Me will see promises fulfilled and joy everlasting … I love My creation and My children … My promises are the fullness of who I AM … I give joy to the broken and hope to the lost, My fullness is complete.
Do you trust Me enough to call upon Me?  Ask and see if I will answer the questions of your heart… I give My peace to all who ask Me and are walking according to My will … Is anything to hard for Me? I own the universe and all creation … It is by My hand that you move and have your being … Cry out to Me, ask and expect an answer …. I am so close to those who trust Me … Are you willing to go further in your walk with Me? Call out to Me for more of who I AM … I will answer to a truthful heart … Know that I love you with an everlasting love … See Me, cry out to Me, I AM close … My hand will lead, will you follow?
Thank you Lord for this word.
Isaiah 42:5   (KJV)5 Thus saith God the Lord, he that created the heavens, and stretched them out; he that spread forth the earth, and that which cometh out of it; he that giveth breath unto the people upon it, and spirit to them that walk therein:
Job 10:12 (KJV)-12 Thou hast granted me life and favour, and thy visitation hath preserved my spirit.
Jeremiah 31:3 (KJV)3 The Lord hath appeared of old unto me, saying, Yea, I have loved thee with an everlasting love: therefore with lovingkindness have I drawn thee.
Jeremiah 32:27 (KJV)27 Behold, I am the Lord, the God of all flesh: is there any thing too hard for me?
Psalm 16:11 (KJV)-11 Thou wilt shew me the path of life: in thy presence is fulness of joy; at thy right hand there are pleasures for evermore.
2 Corinthians 1:20 (KJV)20 For all the promises of God in him are yea, and in him Amen, unto the glory of God by us.
Philippians 4:7 (KJV)-7 And the peace of God, which passeth all understanding, shall keep your hearts and minds through Christ Jesus.
John 10:10 (KJV)-10 The thief cometh not, but for to steal, and to kill, and to destroy: I am come that they might have life, and that they might have it more abundantly.
---
"The planes started falling, dropping out of the sky one after the other"
Dream August 25, 2016   As told by Shane Hamilton
I was standing down on my driveway and I knew to look up in the sky. I saw large commercial jets flying in straight formation of four rows. I could see these jets were different sizes of commercial passenger jets and the formation was flying from the east toward the west…. As I was watching this perfect flying formation, the planes went silent, and it was clear they had lost complete power ….The planes started falling, dropping out of the sky one after the other …. I realized they were coming toward our house…. Knowing the grave danger I started running up the sidewalk to grab my mom out of the house, then I woke up.
My brother Shane and I discussed the dream in detail and we both felt it seemed possible an EMP might be in the future of our nation… possibly in four areas of the USA or North America. Please be in prayer for our nation to repent and for mercy from our Father …. Hard times are on the horizon, please dwell in the secret place of the Most High.
Thank you Shane for allowing me to share the dream.
Yeshua thank You for this dream.
---
Save