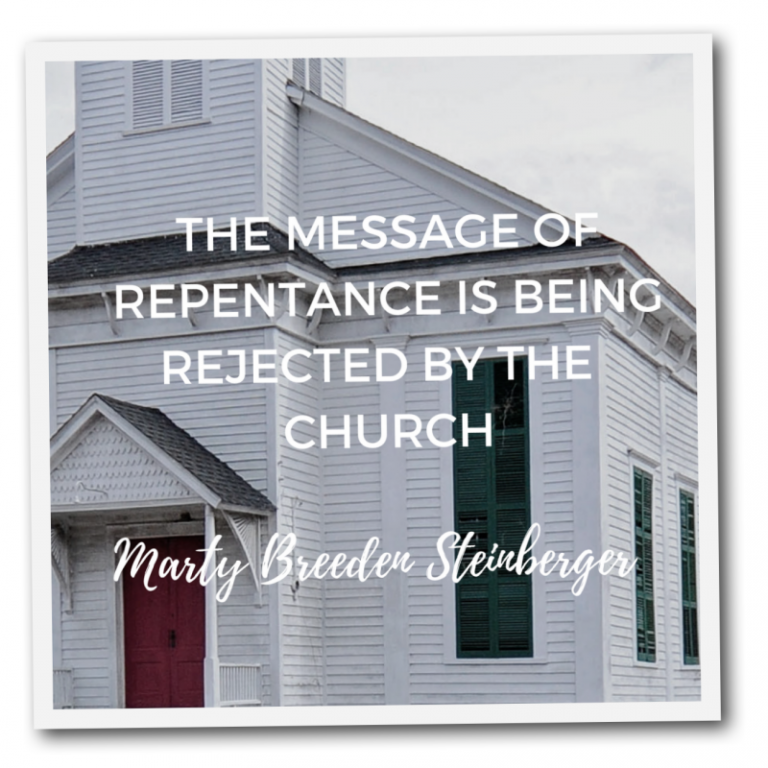 Our friend sent Marty Breeden  shared with us a warning to the church.  Little did Marty know that this was one of the main themes that we have been dealing with, and the struggle of quite a few emails that have been sent to us recently.
The separation of the church is becoming even more apparent as the messages of repentance are being rejected and pastors are being told to shut up or leave.
The problem we are seeing is the sheer fear of Yahweh is no longer apparent in the church.  We are told that Yahweh never changes, and that Yeshua never changes,(Malachi 3:6,Hebrews 13:8) and many believers never make the connection that who God (the word spoken all over the OT) was in the Old Testament is who HE is today.  He never has changed.  The penalty of sin may have changed….but He hasn't.   He will not put up with a back slidden believer.   There are consequences for churches and believers who don't repent of sin.
Many churches will continue to entertain sin in their church….and the cry of repentance will continue to be chased out the door as some believers become more like the world.
We are coming into a season where the warning has gone far and wide.  Many prophetic voices have revealed to me that they have been told by God to be silent.  The warning has been issued.
The sad reality is when believers continue in their sin, they silence the Holy Spirit.  There comes a point (and I do not claim to know when that timing is) that they could very well find themselves in hell because of not repenting of their sin and silencing the Holy Spirits warnings over and over again.
As we move forward you are going to see many people leave these organized churches for a more authentic walk with Christ. These believers who are walking straight and narrow path are not going to want to compromise anymore. They are going to want to vomit out of their mouths any taste of sin.
There are some very good pastors out there, but they are also getting drained and worn out because the burden falls exclusively on them.   We will see the body of Christ start to naturally take over the roles they were designed for.  We are going to see these offices start to take root naturally again.  Diving into  the scriptures and learning the word will be the meat of peoples walk again.  There is going to be passion for learning the scriptures again as the Holy Spirit reveals remarkable truths to us through His word.
Large churches are going to see their doors closed as funds dry up, while home fellowships are going to become more personal fulfilling the needs of the people.  The Holy Spirit is going to be able to move freely through the people again as they share what God is showing them.  The center of attention is going to go back on Elohim rather than on man.  Building projects are no longer going to be supported, and tithes will go back to the hungry and needy.
Righteous living is going be a joy worth striving for.   The joy, peace and love of the Holy Spirit is going to overtake people again and will enable them to get through the difficult times ahead.   We are going to be even more shocked as we witness the apostate church embracing more of the worldly cultures and practices.   This was not a prophetic word….but what I see coming soon to the body of Christ.  ~ Meranda
We have had quite a few prophetic voices raise this very issue to us that when Marty sent his email, it confirmed what we have seen and what so many others have seen as of late.
You'll seldom ever see me post that I have heard from the Lord. This post will be different because I have. I understand the gravity of that statement. I've had this STRONG sense over the the last few days, that the Lord is about to send, to and through His servants a message of Repentance first to the church and then to the lost world.
NOT ALL churches and Pastors will reject that message, but MOST will and those who deliver that message will NOT be welcomed to the vast majority of American pulpits.
These servants will burn with the Fire of the Living God in their hearts and they will not succumb to church politics or pressures from politically correct pastors.
Many of these fire-branded MEN AND WOMEN will circumvent the "church as normal" to deliver this message and they WILL NOT be stopped! They will not be popular or wealthy but they will be powerful, not of their own strength either, but it will be the undeniable power of God.
The Gospel will go forth with great power and influence and be confirmed as it was in the Book of Acts, with signs, wonders and mighty miracles. The people of the church will then have to determine if they are going to still be part of a dry, dead social club atmosphere, or are they going to seek the face of God and impact and change their world and the generation they were destined to influence.
We often speak of the "Coming Judgment" and it is coming indeed, but we often leave out the part that "Judgment MUST begin at the "House of God" (1 Peter 4:17)
Already many reading this message will bristle at how brazen it seems, I assure you this message has been birthed through much pain and personal tears.
When the Spirit of the Lord has dealt with His church, then He indeed will bring Judgment to the world. …….and even that will not come without a cry of warning from the faithful and fearful tongue of the Watchman!
Soon, very soon, the words of Joshua ringing out "CHOOSE you this day whom you will serve, but as for me and my house we will serve the Lord!,…..will have far greater meaning than most ever imagined!!
---
Save