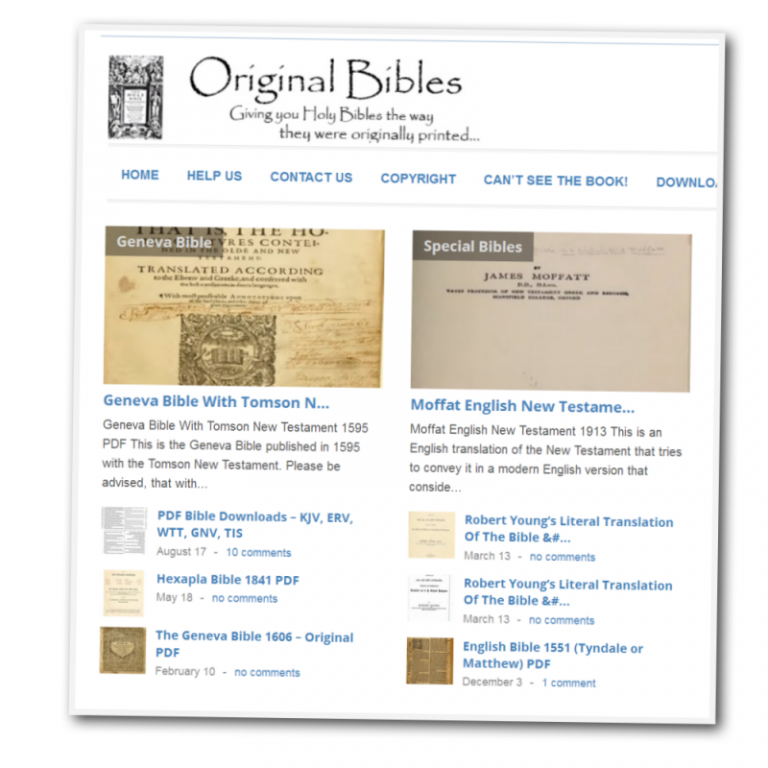 Original Bibles.com provides a few Bibles on a permanent basis for download as seen in the links below. The Bibles after 1923 they cannot add due to copyright reasons. Check out some of the original bibles and find your favorite verses.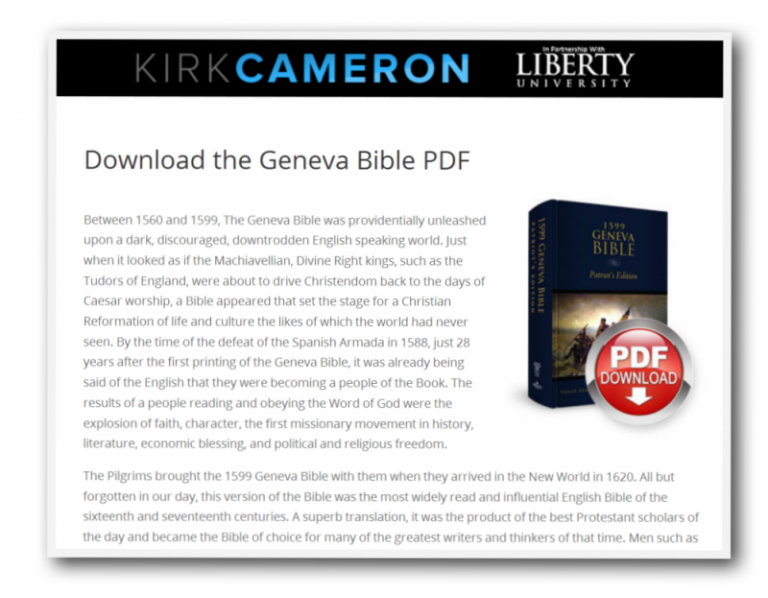 Found on kirkcameron.com
http://449ijl1gws101a1ktoaq0f8kml.wpengine.netdna-cdn.com/wp-content/uploads/2013/07/geneva_bible_patriot_edition.pdf
The Pilgrims brought the 1599 Geneva Bible with them when they arrived in the New World in 1620. All but forgotten in our day, this version of the Bible was the most widely read and influential English Bible of the sixteenth and seventeenth centuries. A superb translation, it was the product of the best Protestant scholars of the day and became the Bible of choice for many of the greatest writers and thinkers of that time. Men such as William Shakespeare, John Bunyan, and John Milton used the Geneva Bible in their writings. William Bradford also cited the Geneva Bible in his famous book Of Plymouth Plantation.
The Geneva Bible is unique among all other Bibles. It was the first Bible to use chapters and numbered verses and became the most popular version of its time because of the extensive marginal notes. These more than 300,000 notes were included to explain and interpret the scriptures for the common people.
This edition also includes the following historical documents, which are based upon Biblical principles:
The Magna Carta
The Mayflower Compact
The Declaration of Independence
The Articles of Confederation
The Constitution of the United States
Amendments to the U.S. Constitution
Rules of Civility & Decent Behavior
SPECIFICATIONS
Word-for-word accuracy with the 1599 Geneva Bible
Original cross references
Modern spelling
Original study notes by Reformers
Old English Glossary
Easy-to-read print
Approx: 1,400 pages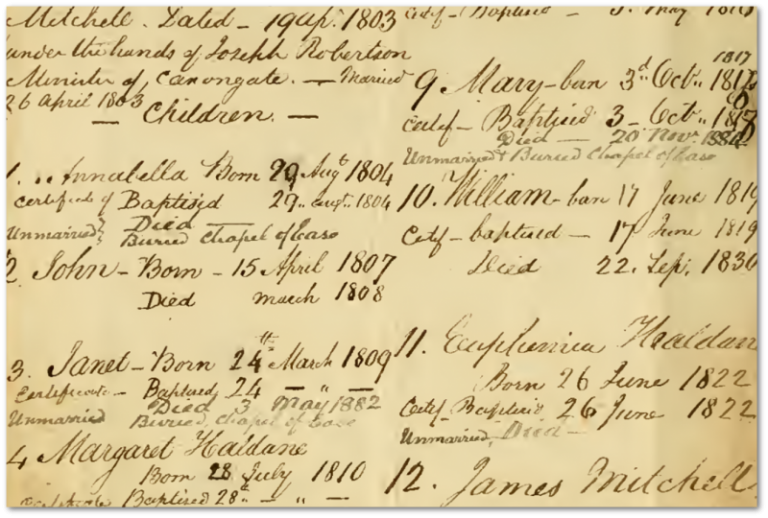 Marriages recorded in a Geneva Bible
Beautiful Art contained ion the 1611 King James Bible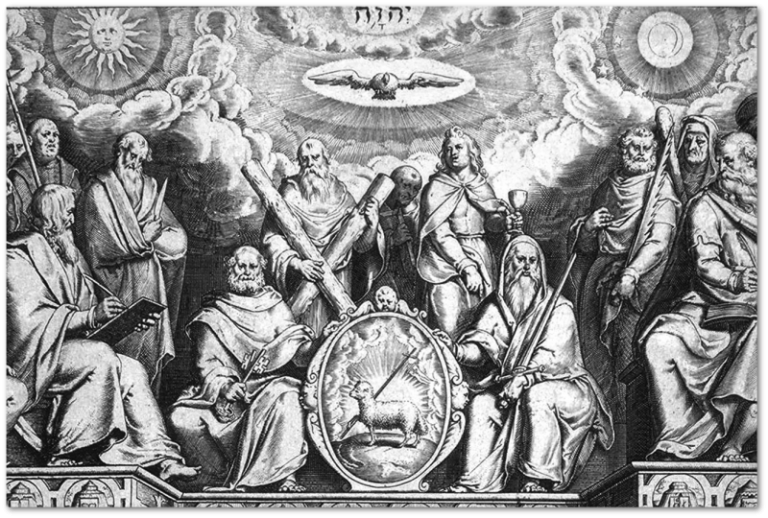 Beautiful King James Art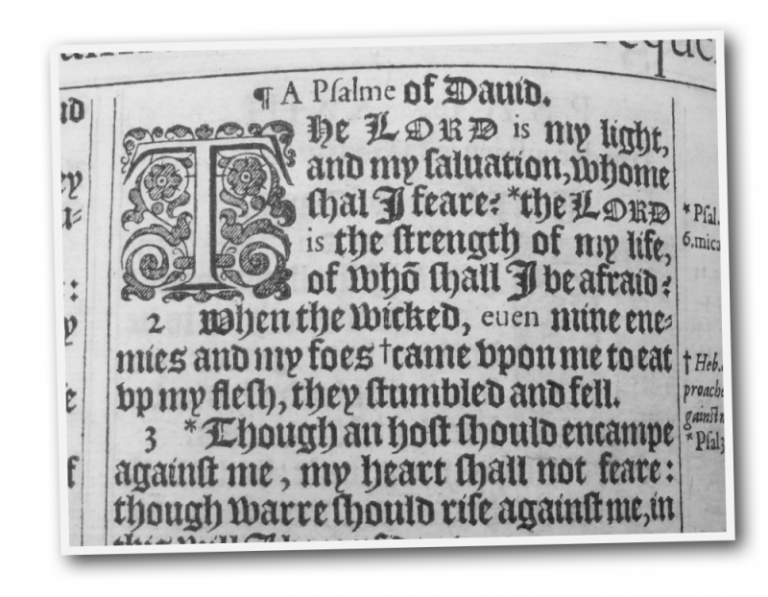 Can you imagine reading this print in the 1611 King James Bible?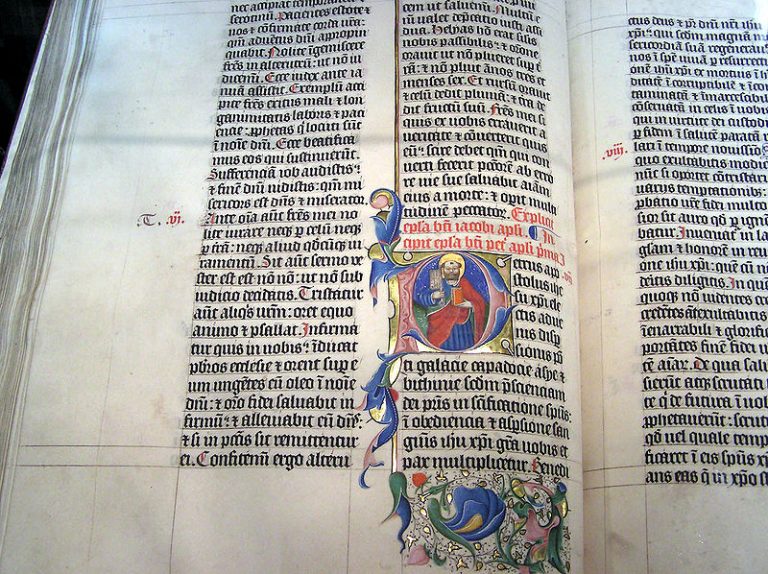 15th century Bible – Medievalists.net