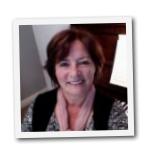 Alison Pound
December 9, 2016 11:51 am
The Lord gave me the warning that He is about to shake His loved ones out of their comfortable homes.
On the same day I was writing this up to send, there were several major earthquakes including the California one. The Lord also mentioned the time of year it is – Christmas. So I do believe it's imminent.
I am posting it here because it is an important warning and there are those visiting this site who need to read it
YOU WILL NOT THINK OF YOUR HEAVENLY HOMES UNTIL I SHAKE YOU OUT OF YOUR EARTHLY HOMES
Thursday 1st December 2016, in my time with the Lord He spoke the following words.
"In My house are many rooms. I go to prepare a place for you there. Remember Jesus said these things. And He has been preparing your homes. To be with Us always. He said I and the Father are One. This is truth. He is truth. He is life.
No one is thinking these days about their heavenly home, and how it has been prepared for them. It is far more wonderful than any can imagine. Even for those who have been taken to heaven for a peek. A peek is all they got. An idea, a picture to take with them back here to earth to sustain them and to share for encouragement.
But not many are listening. They still prefer this earthly realm. They are all for making it better. Lets fix this and fix that they say. Lets pray for better times ahead. How we love this place and that place.
And I know better than you all, how good the earth was when I made it. I made it for you. But from the day of the fall of Adam and Eve in the garden, the earth began to die. It lost its former glory. The gardens became a tangle of weeds.
Now, today, because this is all you have known – this earthly realm, of course you have become attached to it. You see its beauty without seeing what has slowly been eroding its beauty. Eroding over many years, until here we are at the end of days. The end of days upon this earth.
And you forget that you have been just travelers here. And you have taken up permanent residency.
This is not your home.
Jesus has prepared your home for you. When He rose from the dead and payed the ultimate price for you, He went to prepare this place. This place more wonderful than anything this earth has to offer.
But today My heart is heavy. For many of My loved ones spend no time at all thinking on this home I have prepared.
They prefer to stay in their current homes.
So I am going to shake them out of their homely nests.
I am going to be like the mother bird, when she pushes her young out of the nest. They must learn to fly and learn fast or they will die. The pushing out of the nest seems harsh but it is for their own good. They must learn to survive in the harsh environment. To survive. Not to sit permanently couched in the feathered nest.
It is time for My children to grow up. They have been hand fed.
But now, still with feathers not grown to fullness, they must begin to fly.
And as I begin to do this thing to My children, as I push them suddenly from their nests, they will cry in bewilderment. Asking Me why I allowed this. Why they can not return to their lovely homes.
But their homes will be gone.
Because they will not think about their heavenly homes, it seems, until I take away their earthly ones.
I want them to know that not only have I allowed this, I AM DOING THIS. And it is for their own good.
Right now, many are putting up Christmas trees and pretty lights in these comfortable homes. And there is no regard for Me. They are determined rather, to be merry in this season. They say to each other that they will be grateful for all that they have, and they cry out to Me for peace and safety to continue.
Many believe that their prayers have been answered.
But remember this: I look upon the heart.
And I know what is in the heart.
They wish to remain always, here in a fallen world, with their material blessings around them. It has come time to choose. Because the selfish prayers of the people will not be answered.
If I brought peace, prosperity and a long life here, would anyone go forth to the lost and bring them into the Kingdom?
You see, once again, I know their hearts.
Given time, these who profess to love Me, would have no regard for Me. They do not love their lives unto death. What one of them would give their lives if it came to it?
They want to live, but they want to do it here. Coming to heaven is afar off in their thoughts.
He that dwelleth in the secret place of the most High shall abide under the shadow of the Almighty.
This is to be your dwelling place – with me. This is your home. Those of you to whom I have given dreams of your heavenly home, share them. It is to remind you that this earth is not your home. "
Psalm 91:10
John 14:2
John 10:30
I had put this word aside for a few days, then this morning I noticed that a few major earthquakes had hit in various parts of the world. Indonesia, China, Solomon Islands, off the coast of California, South America. And it hit me that this is how the Lord is going to shake us.
There are other ways it could be done of course, but when I think of shaking, I immediately think of an earthquake. When the tremors begin, the people run outside. They don't want to go back inside because it no longer seems a safe place to be. And in many cases, this proves true as homes fall down or cracks appear rendering the home unsafe for habitation.
I know of course, of the many dreams and warnings that have been given about devastating earthquakes still to come. I was given a dream myself, years ago. The Scriptures speak of this being a sign of the last days.
This word has personally challenged me. 6 years ago, the Lord began to speak to us about moving from the hills where we had lived for 18 years. It was not easy for me to move. We bought a home near the coast and have been renovating it.
We had very limited funds to fix it up and had to do many things ourselves, family and friends chipping in. But we enjoy having a go at renovation. We have kind of known from the beginning that this could very well be the last home we bought in this life.
Many times in the last few months I have found myself wondering if the time has come to stop 'doing things'.
Wherever we have lived, we have always put our creative gifts to work changing this and that, inside and out. Some people simply live in their home, as is. They basically just camp there. It's just a base for them. I have never been one of these types. I am a home maker. I admit it.
But lately, a shift has been occurring. The Lord has me thinking more about where I am going next than where I am now. It's like He is saying "it's time".
More From Allison Pound:
---
Her Comments Were Found On This Article
Save