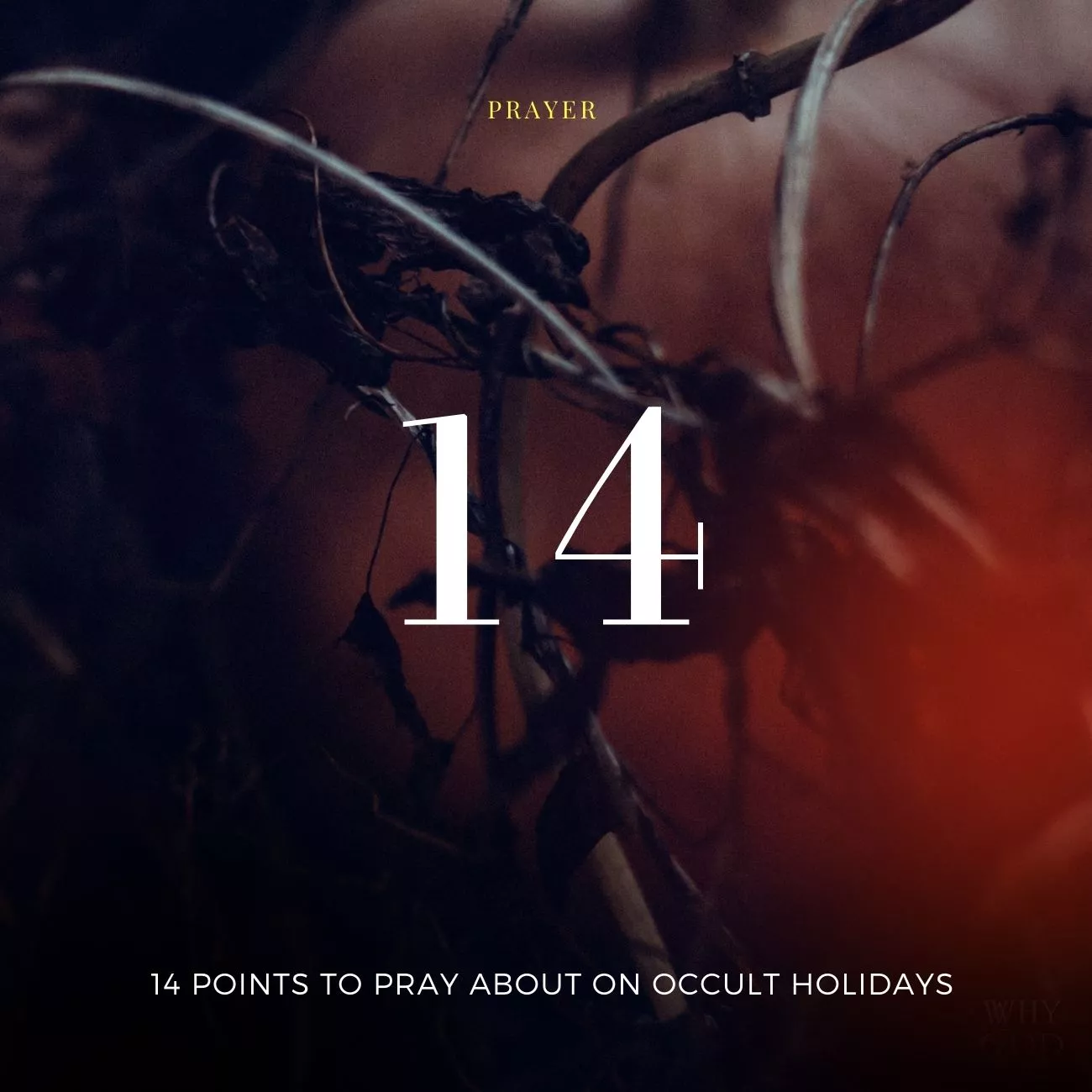 Here is a brief bullet point list.  Go to their list for the complete prayer.
………………………………..
(1) Pray and ask God to prevent kidnappings of people.  ( including pets and animals )
(2) Pray that those in the occult would not be successful in recruiting people into witchcraft,

(3) Pray that Christians would heed the Holy Spirit's conviction and be willing to admit to themselves that Halloween is not only not of God
(4) Renounce Halloween or any other occult related things
(5) Pray that God would protect children
(6) Pray that God would arrange circumstances so that people who are being prepared for ritual human sacrifice would escape.
(7) Pray that God would prevent Satan from getting his human sacrifices in other ways ( hospitals, nursing homes, hospices, suicides )
(8) Pray against Satan's followers to conjure up demons
(9) Pray that the people who escape would surrender their lives to the Lord Jesus Christ

(10) Pray that Satan's followers would defect and turn to the Lord Jesus Christ
(11) Pray that God would cover the escapees with His protection
(12) Pray that God that will prevent the ritual human sacrifices from taking place.
(13) Pray that God to stop the sacrifices, allow the victims to escape to permanent safety, and turn to him in sincere faith.
(14) Pray for  Christians that "learn the way of the heathen" by celebrating Halloween or alternatives that they would know the truth.