Can you see God trying to get our attention?
Read this post from strangesounds.org/
This makes 2021 the third costliest extreme weather year ever on record
We saw flash floods and bomb cyclones in California
We saw Colorado's most destructive ever wildfire, which tore through almost 1,100 homes and 6,000 acres (2,400 hectares), causing more than $10bn of damage.
44% – 56% of the country was affected by drought during the course of 2021.
We saw the fourth-hottest year on record
A mid-February freeze in Texas which left more than 200 dead and thousands without power and running water. Damages are estimated at $24bn
2021 saw tornadoes with a record-shattering 193 in December – nearly double the previous high of 97 in 2002.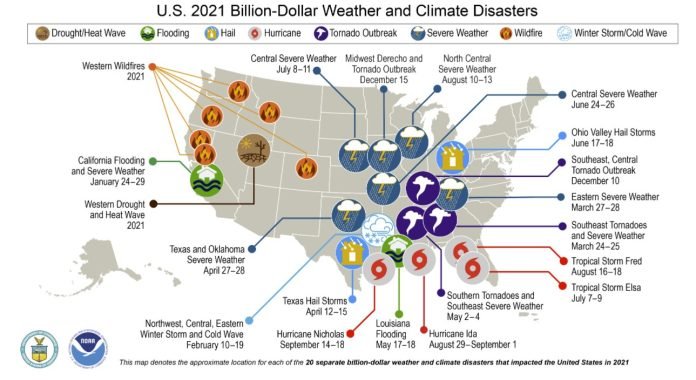 This graphic comes from – US 2021 billion-dollar weather and climate disasters. NOAA