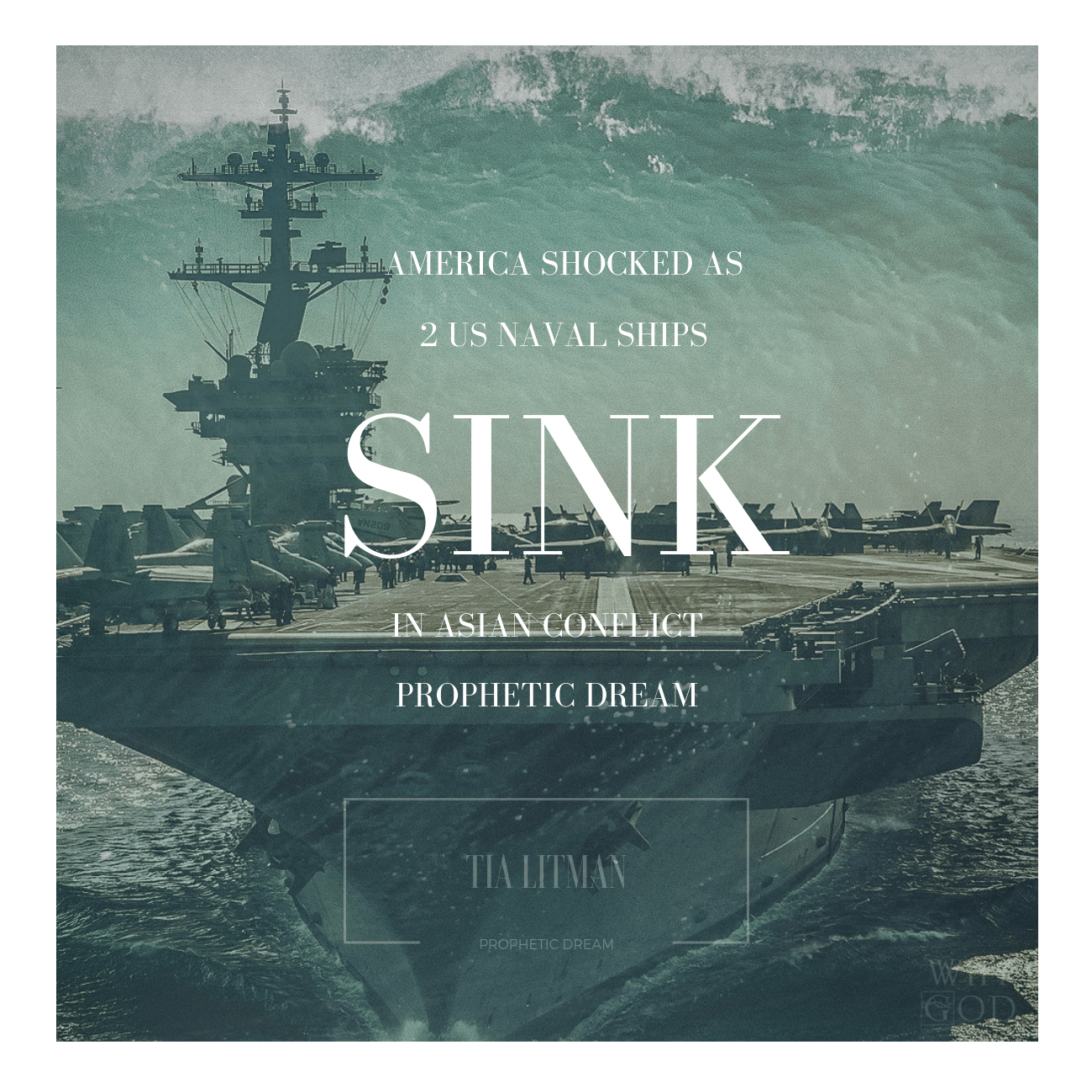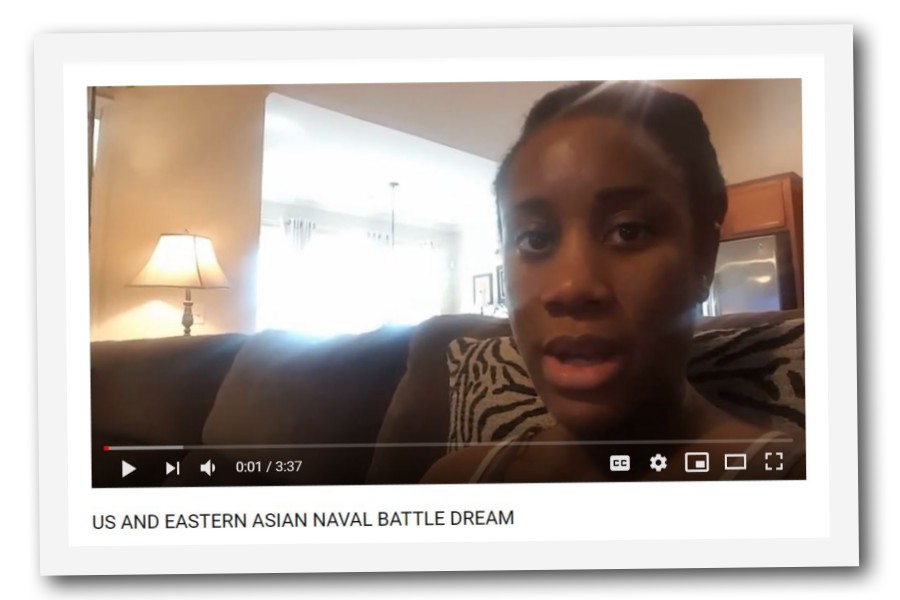 See this video here
Nov 15, 2017
Notes From The Transcript:
Hello, YouTube, I had another dream couple of weeks ago regarding war between the United States and a particular Asian nation, that was not mentioned. ( Well, it was mentioned, but I can't remember what the place was – Eastern Asian?. )
The dream in itself showed a horde of naval ships out on the scene. I knew was eastern Asian because in my dream, I was able to go into some of the ships and see particular officers and soldiers that were aboard the ships.
These men had Eastern Asian features, Chinese features Vietnamese, Japanese, North Korean, the features were of those people that live in that region.
They each they all had on green uniforms, green berets, and you could just see that they were gearing up for battle against the United States.
War did ensue on the ocean, between the naval ships of the United States and whatever particular eastern Asian country this was.
As we were shooting at each other, they actually ended up hitting two of our major naval base ships that carried Air Force, you know….., airplanes and hit two of them, and they actually sunk them.
We actually were losing in this particular battle.
After those two particular ships …., I saw the damage that was done. It was, it was tremendous damage.
After that took place, in the dream a news broadcasting saying that here in the United States, they were very surprised about the hit because it's been decades, ….. it's been a long time since we've been hit with such a magnitude because we are the United States and we are powerful military country. It was very surprising that we got hit and that two of our battleships actually sunk.
In the news broadcast, they were very surprised about it. They went over statistics and talk about various wars we've been in and how very good our military is and how we are an undefeated team, …….but this time we got hit.
It was very, very real. I'm not saying some sort of war is getting ready to happen.
I don't know which country was going against the US naval ships out on the ocean and they hit us. They hit two of our ships and sunk them.
…………….

news.usni.org
May 10, 2019
"This means that the U.S. may have two carrier strike groups within striking distance of Iran, not just one as the U.S. media is reporting, and DEBKAfile may have leaked intelligence (archived.) Although Vice Adm Lisa Franchetti is the source of the story, this writer couldn't find a source for any of the quotes external to DEBKAfile."  activistpost.com
"U.S. officials also are speeding the arrival of the USS Abraham Lincoln, an aircraft carrier, and its strike group from European waters to the Arabian Sea, and deploying a B-52 bomber task force in response to the potential Iranian threat." voanews.com
"The USS Abraham Lincoln aircraft carrier strike group includes fighter jets, helicopters, destroyers and more than 6,000 sailors." voanews.com
Iran moving ballistic missiles by boat, US officials say – CNNPolitics

The US is sending another warship and more missiles to the Middle East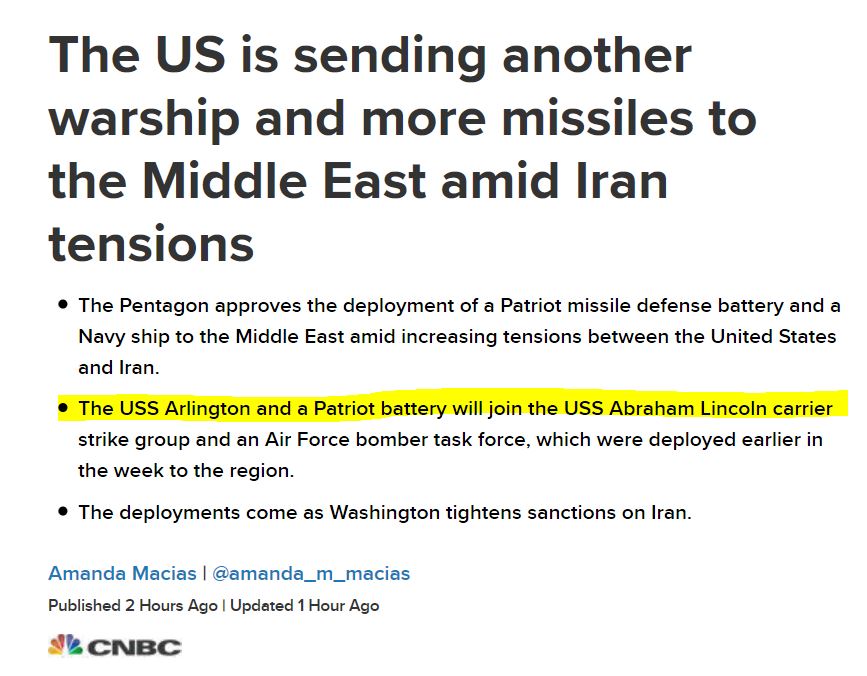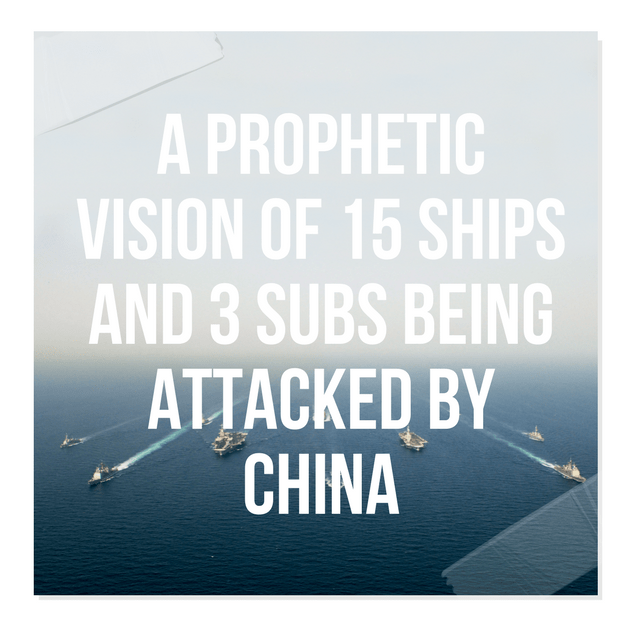 "Some days ago my friend was given a Holy Ghost vision of a US Navy Carrier Task Force, consisting of fifteen ships and three subs, being attacked by Chinese (PRC) forces. "
See this at Why God