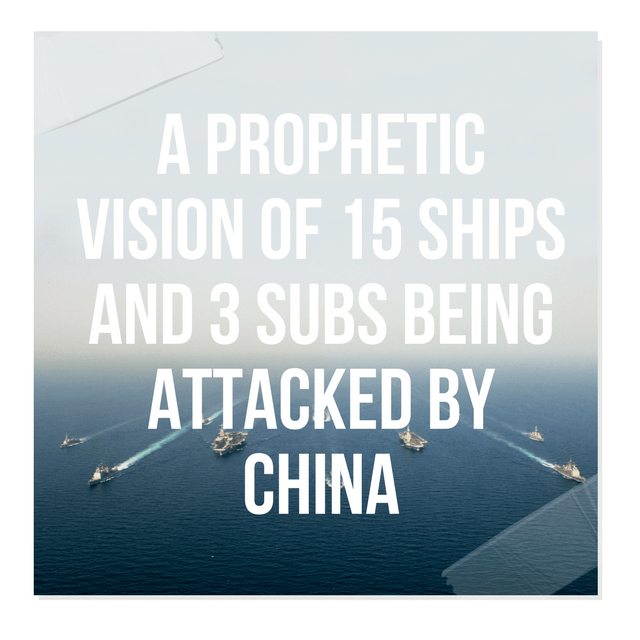 Alexander B. Cuppett
US Army & Action Officer, the Joint Chiefs of Staff (Retired)
366 Graves Mill Rd, Madison, VA 22727
31 August 2005
TO: General Richard Meyers, Chairman, the Joint Chiefs of Staff
INFO: CNO, VJCS; CSA; SMA, CSAF; CMC, CINCEUR-SACEUR; USEUCOM, CINCPAC; CINCPACFLT, CINCLANT, CINCLANTFLT; COMSUBPAC, COMSUBLANT, CINCCENT, CDR-JCSE, CGSOUTHCOM, CGFORSCOM, CGNORTHCOM, CG ALASKAN COMMAND; Senator Allen, and Congressmen Goode and Cantor.
Subject: Predicted Destruction of a US Navy Carrier Task Force
Ref: My Ltr to you, Subj: Soviet Defeat of the USS Kitty Hawk's Radar Surveillance "Screen" in WESTPAC, dtd, 10 Feb 2002 (NOTAL)
Ref Ltr was sent to you and fourteen Flag Officers, including nine Members of Congress, conclusively proving that the Soviets now have "spoofing" capabilities which can defeat our best radar technology. The following will inform you of our coming naval defeat as a result of this "pilfered" capability. Moreover, you can thank Bill and Hillary Clinton for the spoofing technology transfer in 1993-1994. The ref Ltr also details how this transpired; and can be found on page 129-130 of the book, "America Sold Out", published in 2003.
General, I have a friend who, during the nine years I have known him, has never been wrong on any "prediction" he has made. This includes, but is not at all limited to, the Dow-Jones Industrial's "bottom-out" on 24 Sept 2002; and the rise of "per-barrel" oil prices, to the very dollar amount(s) this year! The subject prediction, detailed below, concerns the US Navy.
Some days ago my friend was given a Holy Ghost vision of a US Navy Carrier Task Force, consisting of fifteen ships and three subs, being attacked by Chinese (PRC) forces.
In the scenario there was a "football-shaped fleet" (see Attach) sailing in formation. There were fourteen surface ships ahead of/or around the flagship, a CVA/CVN. Suddenly the carrier, which was in the center of the formation, was hit on the port side. A huge hole opened and the carrier then "slowed and shuddered to a stop." Before any planes could be launched it rolled 30 degrees to port, casting all aircraft into the ocean. It then rolled to 90 degrees and capsized; all in a matter of a few minutes. (Enemy surface and subsurface elements were also operating.)
At that point the entire formation was struck by missiles, each ship being hit; including "two [SSN] submarines", which were operating submerged on the flanks of the CVA. This included the loss of a "rover", fast attack sub, which was also in the Task Force. Subsequently, enemy aircraft over flew the fleet; therefore it must be ascertained the attacking planes were never detected by the radar screen. The ships were sunk by "air-to-surface" missiles, whereas the subs were sunk with "air-to-subsurface" devices. I suspect the missile which hit CVA had a "nuke tip". I also suspect the recent Sino-Soviet exercises were perfecting their operations plan(s) to attack our WESTPAC units. Be advised the "bait" will be an incident with Taiwan; and the Russians and the North Koreans shall be, in some manner, involved in the scenario.
The entire formation was sunk; not one element/unit surviving. The loss of life was great. Be advised, the gentleman having this vision has absolutely no knowledge of US Navy surface or subsurface operations/tactics; to include convoy screening techniques. Have a great day, sir, as you and the other "Chiefs" are going to need a bunch of them — soon.
Very respectfully, yet sorrowfully, with warm regards,
Al Cuppett
Bronze Star & Purple Heart Medals, et al, RVN, 1970-1971 (1957-1979)
Secretary of Defense Civilian Service Medal, the Joint Staff, 1990
Joint Meritorious Unit Award, the Joint Staff, 1984-1990
[Nineteen years "joint service" during my 31-plus years of service to the USA; in over 35 countries.]
P.S. The expected destruction of Florida by apocalyptic cyclones has also been prophesied by the same man; and confirmed by several others. Be advised that Hebrew University professors, using the HBC, predicted all 39 Scud missile strikes on Jerusalem in the Gulf War; thus, only one person died [of a heart attack] because he was too stubborn to evacuate his apartment, as IDF-ordered. I also know by prophetic revelation that New World Order operatives shall strike a major US landmark; and deduced logic says the "militia" may be blamed so a UN-cops-run "gun collection" scenario can begin.

Capital Warship-B Large warship, type not known by the observer.
Capital Warship-C Warship, type not known by the observer.
D — DD — DESTROYER
SUB —- SUBMARINE (SSN) EACH SUB WAS OPERATING AT A DIFFERENT DEPTH
ROVER SUB —- A FAST ATTACK — ASW SUBMARINE "ROVING"
CVA – CARRIER (Independent "observer" thinks CVA will be the USS Kitty Hawk, if not decommissioned)
Missile attack comes from port side OF THE FORMATION
INITIAL ATTACK: ATTACKING PRC-AF SORTIES NOT DETECTED UNTIL AFTER THE ATTACK COMMENCES
MASSIVE LOSS OF LIFE – FEW SURVIVORS
CVA HIT – SLOWS RAPIDLY, LISTS TO PORT AND CAPSIZES IN SHORT TIME
ATTACK THAN CONTINUES FROM THE AIR, SURFACE AND SUBSURFACE
WEAPONS WILL BE "SURGICAL" SWIFT, ACCURATE AND DEADLY IN NATURE.
COMPLETE DESTRUCTION OF THE SURFACE SHIPS AND SUBMARINES
NOTE: SHIP DESCRIPTION IS AS ACCURATE AS IS POSSIBLE FROM A "NON-NAVAL OBSERVER".
ACTUAL TYPES OF SHIPS CANNOT BE VERIFIED BUT DEPLOYMENT, AS DEPICTED, OF THE VESSELS AND SUBS WILL BE THE ACTUAL FORMATION AT THE TIME OF THE ATTACK.
THE CURRENT GLOBAL "BALANCE OF POWER" WILL SHIFT AS A RESULT OF THIS ACTION.
***************************************************************
Navy Lacks Plan to Defend Against "Sizzler" Missile
---
Report: Chinese Develop Special "Kill Weapon" to Destroy U.S. Aircraft Carriers
Advanced missile poses substantial new threat for U.S. Navy
U. S. Naval Institute
March 31, 2009
With tensions already rising due to the Chinese navy becoming more aggressive in asserting its territorial claims in the South China Sea, the U.S. Navy seems to have yet another reason to be deeply concerned.
After years of conjecture, details have begun to emerge of a "kill weapon" developed by the Chinese to target and destroy U.S. aircraft carriers.
First posted on a Chinese blog viewed as credible by military analysts and then translated by the naval affairs blog Information Dissemination, a recent report provides a description of an anti-ship ballistic missile (ASBM) that can strike carriers and other U.S. vessels at a range of 2000km.
The range of the modified Dong Feng 21 missile is significant in that it covers the areas that are likely hot zones for future confrontations between U.S. and Chinese surface forces.
The size of the missile enables it to carry a warhead big enough to inflict significant damage on a large vessel, providing the Chinese the capability of destroying a U.S. supercarrier in one strike.
Because the missile employs a complex guidance system, low radar signature and a maneuverability that makes its flight path unpredictable, the odds that it can evade tracking systems to reach its target are increased. It is estimated that the missile can travel at mach 10 and reach its maximum range of 2000km in less than 12 minutes.
Supporting the missile is a network of satellites, radar and unmanned aerial vehicles that can locate U.S. ships and then guide the weapon, enabling it to hit moving targets.
While the ASBM has been a topic of discussion within national defense circles for quite some time, the fact that information is now coming from Chinese sources indicates that the weapon system is operational. The Chinese rarely mention weapons projects unless they are well beyond the test stages.
If operational as is believed, the system marks the first time a ballistic missile has been successfully developed to attack vessels at sea. Ships currently have no defense against a ballistic missile attack.
Along with the Chinese naval build-up, U.S. Navy officials appear to view the development of the anti-ship ballistic missile as a tangible threat.
After spending the last decade placing an emphasis on building a fleet that could operate in shallow waters near coastlines, the U.S. Navy seems to have quickly changed its strategy over the past several months to focus on improving the capabilities of its deep sea fleet and developing anti-ballistic defenses.
As analyst Raymond Pritchett notes in a post on the U.S. Naval Institute blog:
"The Navy's reaction is telling, because it essentially equals a radical change in direction based on information that has created a panic inside the bubble. For a major military service to panic due to a new weapon system, clearly a mission kill weapon system, either suggests the threat is legitimate or the leadership of the Navy is legitimately unqualified. There really aren't many gray spaces in evaluating the reaction by the Navy…the data tends to support the legitimacy of the threat".
In recent years, China has been expanding its navy to presumably better exert itself in disputed maritime regions. A recent show of strength in early March led to a confrontation with an unarmed U.S. ship in international waters.