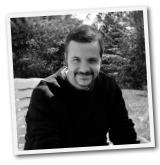 And as I noted yesterday, more than 23 million Americans have already voted, and most of that voting was done during a period of time when Hillary Clinton was doing very well in the polls.
So we shall see what happens. But if Trump does win on November 8th, there is a fact about his birthday which will start to get a lot of attention.
Donald Trump was born on June 14th, 1946. If you move ahead 70 years from that date, that brings you to June 14th, 2016. Moving forward another 7 months brings you to January 14th, 2017, and moving forward another 7 days brings you to January 21st, 2017.
And if Donald Trump wins the election, January 21st will be his first full day in office.
Of course Trump would be inaugurated on January 20th, but he would only be president for part of that day.
So that means that Donald Trump would be 70 years, 7 months and 7 days old on his first full day as president of the United States.
And this would happen during year 5777 on the Hebrew calendar.
These amazing "coincidences" were first pointed out on Facebook by a user named Alyson Kelly. Some may take these numbers as a sign that Donald Trump is supposed to become the next president, but I want to make it exceedingly clear that I do not know what is going to happen, nor am I making any sort of prediction about what is going to happen.
What happens when you get thousands of lawyers involved in the craziest election in modern American history?  Unfortunately, we may be about to find out.  We all remember the legal tug of war between Al Gore and George W. Bush in 2000, and with each passing day it is becoming more likely that we could see something similar (or even worse) in 2016. In a brand new article entitled "Clinton, Trump Prepare for Possibility of Election Overtime", Bloomberg discusses the armies of lawyers that Clinton and Trump are both assembling for this election.  It would be nice if it was the American people that actually decided the outcome of this election, but if things are very close on November 8th it may come down to what the courts decide.
Traditionally, there has been a lot of pressure on the losing candidate to concede to the winning candidate before election night is over.
However, in recent elections this has begun to change.  I already mentioned what took place in the aftermath of the 2000 election, and in 2004 John Kerry did not concede to George W. Bush until the next morning.
And looking back at the numbers from the 2012 election, it is clear that Mitt Romney should not have conceded the race to Barack Obama so early.  There was evidence of election fraud in key battleground states such as Ohio, Pennsylvania, Florida, Colorado and Virginia, and many people out there still believe that Mitt Romney would have won if the election would have been conducted fairly.
So when Donald Trump says that he may not immediately concede the election if the results are tight, I think that there is wisdom in that.
A couple of weeks ago, it looked like we may have had a situation where Hillary Clinton could have won by a landslide.  But the FBI changed everything when they announced that they were renewing their investigation into Hillary Clinton's emails.  Since that announcement, the poll numbers have been rapidly shifting and now Trump has all of the momentum.
Could it be possible that the newly discovered Clinton emails that the FBI is currently examining contain evidence of crimes other than just the mishandling of classified documents?  For years, there have been shocking allegations about the sexual behavior of both Bill and Hillary Clinton in the conservative media, but neither Bill nor Hillary has ever been convicted of a sexual crime.  However, that may be about to change.  There is nobody on the planet that has been closer to Hillary Clinton over the past decade than Huma Abedin, and now the FBI has their hands on approximately 650,000 emails that were stored on electronic devices owned by her and her estranged husband Anthony Weiner.  Without a doubt, many of those emails will relate to the investigation into Hillary Clinton's mishandling of classified documents, but many of those emails will also be personal in nature.  So what will the FBI learn about the Clinton sex scandals from those emails, and will that information be shared with the American public?
In particular, any information regarding Clinton ties to Jeffrey Epstein and "the Lolita Express" could be extremely explosive.
Bill and Hillary Clinton were both very good friends of billionaire Jeffrey Epstein before he was convicted of soliciting sex from a young girl in 2008.  In fact, flight records show that Bill Clinton was a frequent passenger on Epstein's plane that eventually came to be known as "the Lolita Express"…
Bill Clinton took repeated trips on the "Lolita Express"—the private passenger jet owned by billionaire pedophile Jeffrey Epstein—with an actress in softcore porn movies whose name appears in Epstein's address book under an entry for "massages," according to flight logbooks obtained by Gawker and published today for the first time. The logs also show that Clinton shared more than a dozen flights with a woman who federal prosecutors believe procured underage girls to sexually service Epstein and his friends and acted as a "potential co-conspirator" in his crimes.
Overall, Bill took at least 26 trips on board "the Lolita Express".  Fox News says that the plane "earned its Nabakov-inspired nickname because it was reportedly outfitted with a bed where passengers had group sex with young girls."
But sex with underage girls didn't just happen on the plane.  One of the favorite destinations for "the Lolita Express" was Epstein's 72-acre "Orgy Island".  Here is more from Fox News…
Donald Trump has all the momentum now. Will it be enough to propel him to victory on election day? Trump's poll numbers were improving even before we learned that the FBI had renewed its investigation into Hillary Clinton's emails, and the new survey results that came out over the weekend and on Monday make it clear that Clinton's "certain victory" is not so certain after all. Unless something changes, Americans are going to go to the polls on November 8th with an FBI criminal investigation hanging over the Clinton campaign like an ominous cloud, and that is very good news for Trump.
The Clinton campaign was hoping that this renewed investigation would not "move the needle", but unfortunately for them that appears not to be the case. Hillary's unfavorable rating just hit an all-time high, a whopping 45 percent of all Americans believe that this scandal is "worse than Watergate", and a Rasmussen survey has found that 40 percent of all undecided voters that are leaning toward voting for Hillary Clinton are still open to changing their minds before election day.
And even before this story broke on Friday, Clinton was having a difficult time getting her voters to the polls. According to the New York Times, early voting among young adults and African-American voters is significantly down compared to 2012, and those are demographic groups that Clinton desperately needs to turn out in large numbers.
But of course the key to winning the election is getting to 270 electoral votes, and poll numbers appear to be shifting in the key swing states that Trump and Clinton both desperately need. For a moment, I would like to examine what the numbers currently look like in some of the most important states…
Florida
Without Florida, Donald Trump has absolutely no chance of winning. This is something that even the Trump campaign has admitted. That is why it was so alarming that most of the polls in October had Hillary Clinton leading in the state.
Fortunately for Trump, a new survey that was conducted on Sunday shows him leading in Florida by four points.
Georgia
Georgia wasn't supposed to be a problem.
In the world of politics, the cover-up is often worse than the original crime. It was his role in the Watergate cover-up that took down Richard Nixon, and now Hillary Clinton's cover-up of her email scandal could send her to prison for a very, very long time. When news broke that the FBI has renewed its investigation into Hillary Clinton's emails, it sent shockwaves throughout the political world. But this time around, we aren't just talking about an investigation into the mishandling of classified documents. I haven't heard anyone talking about this, but if the FBI discovers that Hillary Clinton altered, destroyed or concealed any emails that should have been turned over to the FBI during the original investigation, she could be charged with obstruction of justice. That would immediately end her political career, and if she was found guilty it could send her to prison for the rest of her life.
I have not seen a single news report mention the phrase "obstruction of justice" yet, but I am convinced that there is a very good chance that this is where this scandal is heading. The following is the relevant part of the federal statute that deals with obstruction of justice…
Whoever knowingly alters, destroys, mutilates, conceals, covers up, falsified, or makes a false entry in any record, document, or tangible object with the intent to impede, obstruct, or influence the investigation or proper administration of any matter within the jurisdiction of any department or agency of the United States or any case filed under Title 11, or in relation to or contemplation of any such matter or case, shall be fined under this title, imprisoned not more than 20 years, or both.
If Hillary Clinton is sent to prison for 20 years, that would essentially be for the rest of her life.
I realize that this headline must sound extremely bizarre, but in this article I will explain why this could actually happen.  We have just learned that the FBI has obtained a search warrant that will enable the agency to examine approximately 650,000 emails that are sitting on electronic devices owned by Huma Abedin and her estranged husband Anthony Weiner.  Now that the FBI is going through these emails, it is unlikely but still possible that a decision about whether or not to charge Hillary Clinton with a crime could be made by November 8th.  Of course the most likely scenario is that Hillary Clinton will not be indicted before election day and that Americans will be voting with this scandal hanging ominously over the Clinton campaign.  But if the FBI does quickly take action, it is possible that Hillary Clinton could be forced from the race before election day, and that would require the Democrats to come up with a new candidate.
In fact, there are already calls in the mainstream media for Clinton to willingly remove herself from the race.  For example, the following comes from a Chicago Tribune article entitled "Democrats should ask Clinton to step aside"…
Save
Save