2 Kings 20:15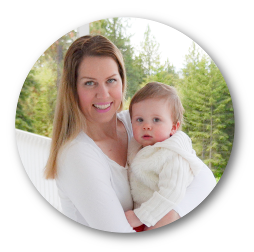 I had a conversation with a lady that changed my life.  I was at a conference in a conversation with a friend that lasted a whole 5 minutes.  Within those 5 minutes what she revealed to me has stuck with me for years.  I believe the Holy Spirit heavily convicted my heart that I can still remember it to this day.
We talk with people through our life,…but this was a conversation that I would never forget. 
She confided within me that she loved knitting so much that she came to the realization that she was so in love with her hobby that she had virtually no time for God's work. She then told me that she came to the point in her life that she rounded up all her knitting books, her endless needles and yarn and gave the whole lot away.
As soon as she told me that, I couldn't help but ponder my own love for home decor and how I could spend hours engaged into it.  Weeks, months and years have flashed before my eyes in my hobbies. I spent time thinking and pondering my next project that it came an obsession for me.
Her conversation with me allowed me to come to that same realization that some day if I entered into heaven… would I have brought anyone with me?   Or would I be living a life attached to things? 
Would I have any rewards to place before Yeshua's feet?
I cannot imagine getting into heaven and realizing that the time I spent here on earth was wasted in endless worldly desires.  I spent years painting furniture and collecting meaningless stuff, yet with all those pieces that have come into my house and eventually leave…  would I some day glimpse into hell, seeing family and friends burning for a lack of sharing what I know? 
From that point I decided to started taking a good look at those hobbies.  Anyone who has come to our home knows its pretty full, but over the years I have spent countless trips donating truck loads of useless things I thought I could do "this and that" with. I started pitching things pretty fast.
The fact is we all have hobbies…and those obsessions can take on a life of their own.  I have had to make my own edits in my life.  I am still making edits to this day.
Some people come to that realization, others do not.  I think most of us are in-between.
Here are some things you need to know…..
1.  Don't discount the fact you are striving to serve God in a more passionate way.  I believe the person who is looking for a ministry outlet to serve in is actively looking and involved, than the person who isn't looking what so ever.
2.  Start Today- When you make move towards serving God, you are going to get attacked in multiple ways.  Realize that,….. so you can move forward once you are spiritually attacked.  Start today, and it doesn't have to be perfect.  Getting the ball rolling is better than not moving at all, and then losing that passion and standing still.

Ponder this…
If you were given the opportunity to look back at how you spent your life here in this world the day you died…  would you be pleased with your journey towards God, and how you spent your time witnessing and serving others?
When Paul tells us to run the good race, he is telling us to STRIVE towards the prize, not sit on the sidelines.
King James Bible- 1 Cor 9:24 Know ye not that they which run in a race run all, but one receiveth the prize? So run, that ye may obtain.


MEV24 Do you not know that all those who run in a race run, but one receives the prize? So run, that you may obtain it. 25 Everyone who strives for the prize exercises self-control in all things. Now they do it to obtain a corruptible crown, but we an incorruptible one. 26 So, therefore, I run, not with uncertainty. So I fight, not as one who beats the air. 27 But I bring and keep my body under subjection, lest when preaching to others I myself should be disqualified.
There are several things you can do today which will get you running in the race:  (Running, not watching)
1. Witness In Forums 
If you are looking for the ideal place to witness, I have found it for you!  Internet forums are the ideal place to go to, and you don't need a car or paper to hand out.
I think witnessing in person is essential, but often times we don't know quite what to say.  When you talk on facebook or forums you are simply having a conversation with someone which is exactly what you should be doing.  We complicate too much when it comes to sharing our faith.
You would be amazed to know who you are talking to on facebook.  I regularly meet people from India and Africa. Its remarkable just who you can have a conversation with.
Facebook GROUPS are the ideal place to go.  Seen Life is starting to get popular as well.
You have your computer at your disposal for facts for non believers and the best pieces of information to show the evidence of Christ ….  and so you cannot get better than that. 
Sometimes its not what you say, but rather the love that you show to back up your belief in Christ. 

Countless times I have had atheists listen to my opinions simply because I didn't engage in back and forth insults that usually happen online.  Being kind and considerate shows

you love them

.  Yeshua tells us that LOVE  is the fulfillment of the law…and you would be surprised how often just loving and caring for someone goes in a conversation.
Link to sources, but

don't overly bombard the conversation with links with articles

.  What tends to happen is people don't even click through to the links, however they will carefully read your thoughts.
2. Spend Your Time Writing Out Prayer Requests and Praying For People
When many ministries talk about "generals in the faith"  I believe WHO we perceive as "generals" or "important people" in the kingdom is quite different than what God believes.
I believe those who intercede for others in prayer will be called some of the greatest people in heaven.  We have come to know quite a few ladies who spend all their time in prayer…and there is no doubt that they hear from God.
The most powerful video that I have ever watched was by far was a Korean Pastors testimony of heaven and hell.  He revealed so many truths in this video series that it changed my outlook on life.  I guess it was my divine appointment…  I would encourage you to listen to it.
The one part that I will never forget is when he was shown the believers with the most rewards in heaven.  He saw believers and names you would recognize, but among them was a little old lady who belonged to a country church.
The angel revealed to him that DAILY she would read through a list of notes of prayer requests, and pray for every person in her church by name.  The angel revealed to him that when someone was in need she would give all that she had to that person even if she had almost nothing to give.  There was two keys to her being greatly rewarded- She prayed and paid attention to the poor. 
Reinhard Bonnke is among those who I consider great in the kingdom…but who has the resources that he has?  Where as this woman was a poor woman….average in every sense, and in heaven it was revealed to Pastor Park that she was considered one of the greatest.
So realize that if you simply devote your time to prayer…  you can be called great too…and that time and effort does count in God's eyes.
In this testimony Pastor Park was shown that he had very little in treasures in heaven and was a pastor of a mega church. After the experience he sold all that he had and donated it to the poor. He was a very wealthy man.
You can do things that count today.  It can be as simple as praying for your family and friends by name every single day.
3.  Love People With The Love Of Christ
This seems like a very basic suggestion, but it can be quite powerful.  In one testimony I remember someone telling an account of heaven where Yeshua asked them if they had truly learned how to LOVE.  If they hadn't, they were sent back to earth.
What if we were to truly love people here…and we were measured on that someday?  Would you pass?  Would I pass?
Love is the fulfillment of all the commandments… and Yeshua's last command was that we were to love one another.  I think it is a motive that we often dismiss because we all have "experienced it".
I am not sure about you, but I can tell I am truly close to God when I have a love for people I don't even know.  When I truly feel love for a stranger enough to cry for their lives.
I feel if we are close to God, we will have the heart of God and His love for those who wouldn't spend their eternity with Him.  God knows every detail of every single person's life.  It bothers Him more than we could ever know when someone hasn't chosen to have a relationship back with Him.  Just like a parent looking at their child, our Father does that to every single person out there no matter what they are involved in.  He looks at them with a love that we cannot even comprehend…and wants not a single person to perish.
We can show someone we love them by serving them…
We can show someone we love them by listening to their stories, their hurts, desires and opinions.
Really giving the effort in putting their needs above our own I think is love.
4.  Loving Those Who Are Needy

One act that most of us completely miss in our lives is giving to those who are desperate.  We are about to go into a season where there are going to be a lot of needy people and I am sure with the economy there isn't going to be a lot to give.  I am not sure it is a matter of what you can give, but rather your heart in giving.
If you are not tithing to God, you can start by helping people who are needy instead of supporting building projects that yields a place that won't even hold the amount of people who are going to be interested in Christ in the days ahead.  Tents will be used rather than concrete walls.
I came across this word that was given to Rick Wiles while he was inquiring God of what to tell the people who wanted to get prepared with no money in the bank
What he was told was to prepare with faith.  Buy what you could, but also save some supplies for those who are also going to need it in the days ahead.  What I believe God was telling him was if you provide for others, God will supernaturally provide for you.
Its a matter of faith on your part with as little as you have that you could bless someone else…and God would provide the rest at that moment or the years to come as a reward.
One of the best ways to search for people in need is simply to look on your local buy and sell on facebook.  Every town has a buy and sell, and often people will write on these forums that they are in need of something.
As a mom what I have started to do is as my daughter gets older is to set things aside.  I have a container of things that I have purchased that I will be saving for an additional child….and then a container of things I save for a mother who is in need.  When that opportunity comes up, I simply give it to her without cost.  I can see there is a genuine need…because God allows me to stumble across the need online.
Use a similar approach yourself.  Perhaps there is a child at your local school that you know that is in need.  Save some things for them…and simply give it to them.  This can apply to almost everyone out there.  We all have an abundance of things that we can part with.
One lady I know feeds several families a month with several days of groceries.  She really puts me and many others to shame.  She is working on a limited budget, and compared to mega ministries with budgets out there…  you have to wonder where they fair next to her some day in heaven with the resources she had compared to them.
If there is anything you take from this article….  know that every one of us needs to do better in all these areas.  I fall in every single one of them.  The difference between someone that God can use is …..that person that says…  "let me try"  They put their foot forward with plans to accomplish something for Him.  They will try different strategies; some will work, others won't, but they keep pressing forward.  That is the type of person God uses the most.  Be that person.  
There are so many ways we earn crowns… and the bible details those in the scriptures.  Below are some links to those verses.  Read about crowns and what God has in store for those who sacrifice some of the most costly things in life….  Be inspired!!
https://www.openbible.info/topics/crowns

Bible verses about Crowns. … Helpful Not Helpful. You shall be a crown of beauty in the hand of the Lord, and a royal diadem in the hand of your God.

Isaiah 28:5 – In that day the LORD of hosts will become a beautiful crown And a glorious diadem to the remnant of His people;

Isaiah 62:3 – You will also be a crown of beauty in the hand of the LORD, And a royal diadem in the hand of your God.

Answer: There are five heavenly crowns mentioned in the New Testament … In Scripture the word "life" is often used to show a relationship that is right with God.

BIBLE VERSES ABOUT CROWNS. Crowns Bible verses in the King James Version (KJV) about Crowns.

BIBLE VERSES ABOUT CROWN. Crown Bible verses in the King James Version (KJV) about Crown.