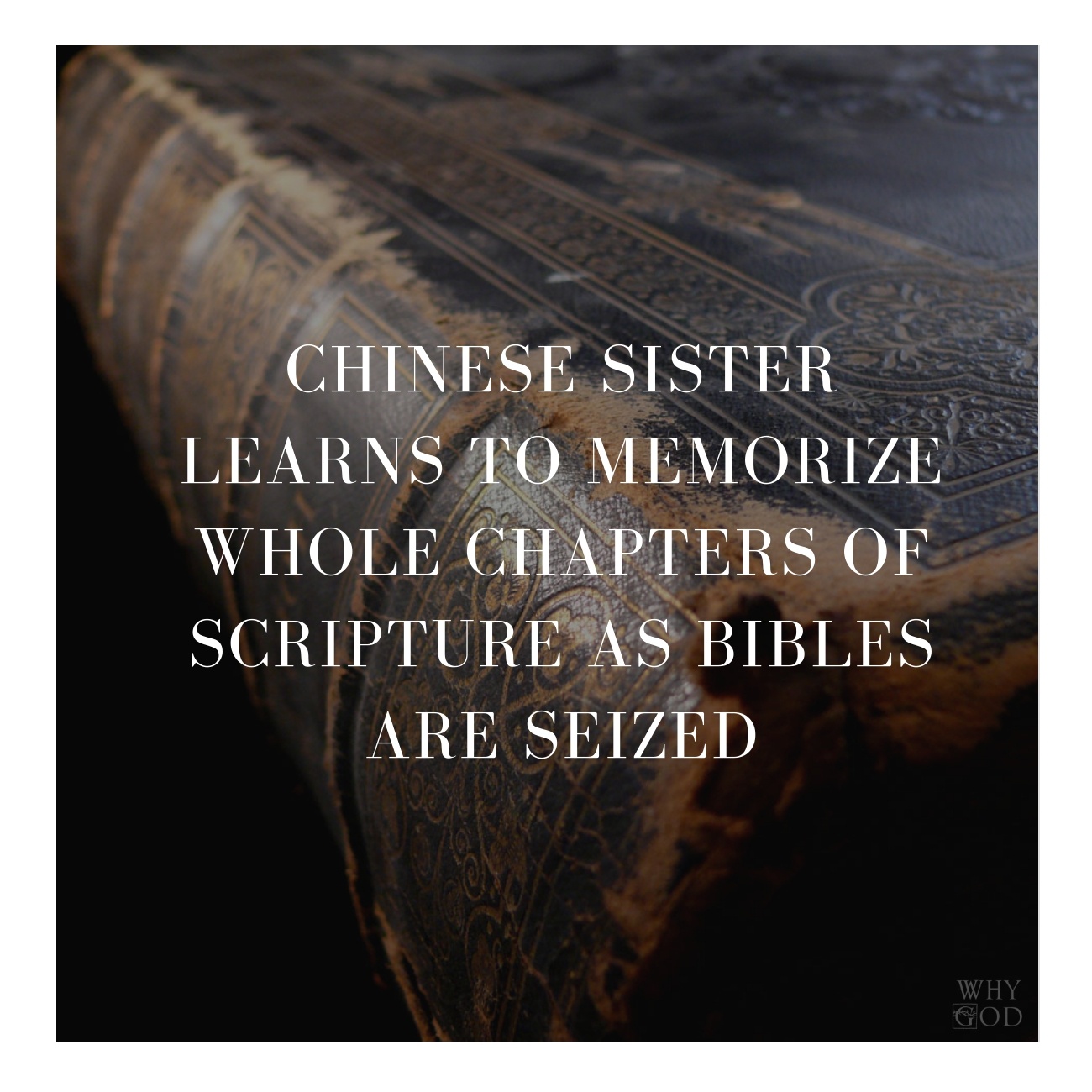 American Christians never think this will happen to us…  but take your cues from the believers in China.  They are already going through sharp persecution.
………………..
Cordeiro proceeded to hand out Bibles, but did not have enough to go around. He noticed that one woman in attendance handed her Bible to the person sitting next to her.
Cordeiro then observed something interesting: While everyone with a Bible turned to the passage for study, she recited it by heart. The pastor approached the woman during a break as he was amazed by what he had witnessed.
"You recited the whole chapter,'" Cordeiro noted.
"Oh yes. I've memorized many chapters," the woman responded.
"Where did you memorize so many chapters?" Cordeiro asked.
"In prison. You have much time in prison," the woman said.
Cordeiro asked her if Bibles are confiscated by authorities in prison.
"Oh yes. People bring in Scriptures written on pieces of paper," the woman replied.
"But if they find that piece of paper on you, won't they confiscate that?" Cordeiro inquired.
"Oh yes. That's why you memorize it as fast as you can," the woman explained. "Because even if they take the paper away, they can't take what's hidden in your heart."
Read more of this testimony at christiannews.net
Could Bible Emoji Be Used To Memorize Large Volumes Of Scripture?
How A Powerful Concentration Camp Dream That Confiscated Bibles Prompted A Manual On How To Memorize Large Volumes Of Scripture -Kevin Trimbath