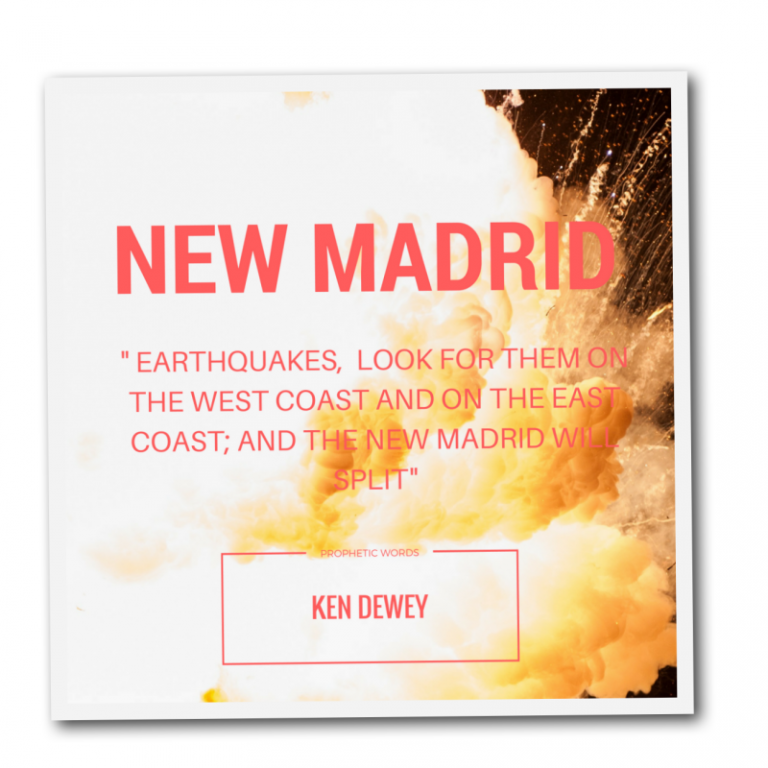 The following word was updated in September 2016. 
This original post features a word given to Ken Dewey in February 2013
---
Pastor Ken Dewey
Posted on hiskingdomprophecy.com
America: Warnings to Washington DC
I have been hearing again warning words about the coming days of the election and Washington, DC…  [the establishment and political parties, especially the Democrat Party].
I have received numerous words of warning from The LORD about there coming a day of shaking and horrific events in America and Washington DC.
You must know that The LORD has talked to me about how He will bring down the democratic party and their platform.
This morning I hear this word ringing in my ears: "Horrific events coming to America"  [first posted February, 2013].  I have heard him say that I should post this word again because it is soon to coming now quickly.
Here is the word as I heard it in February 2013:
"I am moving in a HORRIFIC way,  (Horrific in the Dictionary: Something causing horror.  An overwhelming and painful feeling caused by something Shocking and Terrifying) in America my wonders to perform. 
You must know and be ready because without me, you will not stand.  I will shake things off their foundations to uncover the wicked plan of the enemy to destroy this Land.
I will move to stop the present administration and the Democratic Party.  They will fall and fall hard in the Shaking.  Many evil men will die the death, yes tragic death, cutting them short of their goal. 
You must know and realize that I will strike the very ground they walk on.Washington DC will be shaken (the buildings and the Government leaders) so bad there will have to be an emergency leadership set up and in the setting up of it many changes will result. 
I will raise up new leaders to walk in a different way.  The present administration will cease and many others.  The Democratic Party will be devastated.I move to make a statement to the people of America.Catastrophe X 3.  This has been my warning in the past that you have written. 
EARTHQUAKES.  Look for them on the West Coast and on the East Coast; and the  New Madrid will split.  There will result major destruction and many will perish.America will arise from the Ruins and arise different than when it went down because in the shaking I will personally Shake and open hearts to see ME.  Men will know beyond a shadow of a doubt that I have spoken.
Good men will arise with healing and there will be awakening.  The Sleeping Giant will stand up. Revival will break out.
The State of Texas will arise in leadership.   Leaders will come forth to replace the fallen.  (I saw One particular man in Texas stand up.  He came into my attention and I heard the Lord say, Read all about him and his beliefs.  I looked this man up on the internet and read all about his beliefs and history.  I was hesitant to write his name so I ask the Lord, Do you want me to name him?  YES HE SAID, I WANT YOU TO NAME HIM HERE…  so,  His name is Governor Rick Perry.)"
* * * * *
I hear this Word today and hear that something is fixing to happen concerning the election process.
For weeks now I have had this urgent knowing that this above Word [and many others he has given me in this immediate vein] will soon be manifested.  I hear the political back and forth between those running for office of president and in my heart I think: it will not happen.
I have this strong knowing that someone has another plan which God will step in and interrupt.  I have even had understandings of certain people loosing their lives [which I personally will not write down, being not led to speak their names].
I have seen how the possibility is real that the next presidential elections will not happen and that the above word listed will happen.  You all know I have been led in my understanding to say that Rick Perry would be elected [only to find out he dropped out of the race early].
But you must know I am seeing that it is not over yet and that a man like Perry would yet be stepping up to the call because of events coming.  I would not be surprised at anything that happens and I look for men from Texas to come up and be in the aftermath.
As a prophet, I am moved urgently again…
To warn of immediate days ahead for Washington, DC and America. [coming quickly as days left are less and less before the election event]  God is speaking about a horrific event coming and how we are to be in prayer and prepare.
As prophet, I must be wholly honest in writing what I hear The LORD saying to me, come what may…  I am only His scribe, and I move in obedience now to write this word.  I am in His hands….  He is my LORD and I only obey him now.
~ Desert Prophet Ken Dewey
The light will shine in His glory… In the desert.
---
Evangelist/ Prophet/ Pastor Ken Dewey is the founder of "OUT OF THE DESERT MINISTRIES" in Belen, New Mexico, USA.  He writes on this Web Site, many Prophetic words,  Sermons and teachings while leading people into true church settings and preaching in an End Time Gospel Tent Ministry.
NOTICE: One of the ways you can get involved in this OUT OF THE DESERT ARMY is to become a PARTNER or to GIVE A DONATION.
We are believing God for many more Monthly Partners to stand with us in Monthly Giving and Offerings.  Please send you pledge to becoming a Monthly Partner or to sow an offering into this Ground.  To make a donation to OUT OF THE DESERT MINISTRIES please send to: PO BOX 223, BELEN, NEW MEXICO. 
---
Save
Save