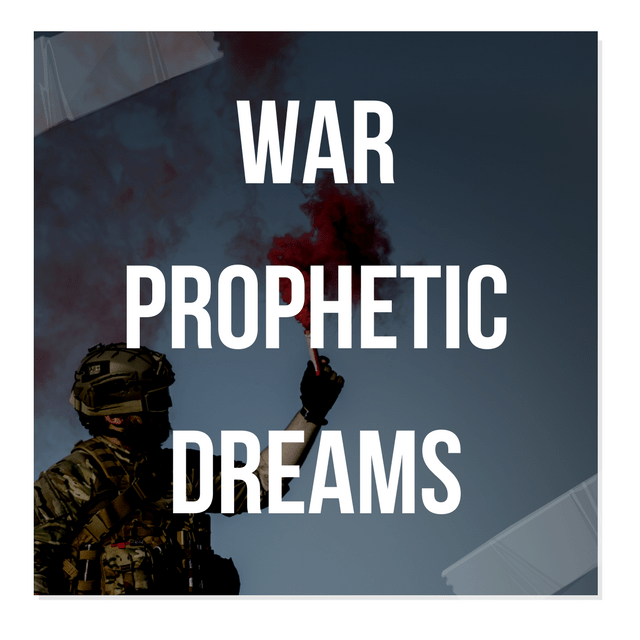 Steve M's Prophetic Dream 8/21/15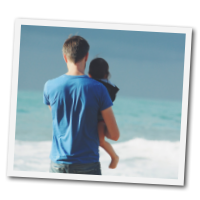 This dream was seen as though the events is saw were occurring around my grandparent's old home place, outside of Atlanta, Georgia. I was shown a fighter jet being shot down above the farmhouse, followed by seeing enemy forces encroaching upon the farm. A group of us gathered in the farm house, and realized that even though we had been safe there for a while that we were going to have to evacuate. I even saw a campsite on the other end of the farm, with several camper trailers, which aren't there now.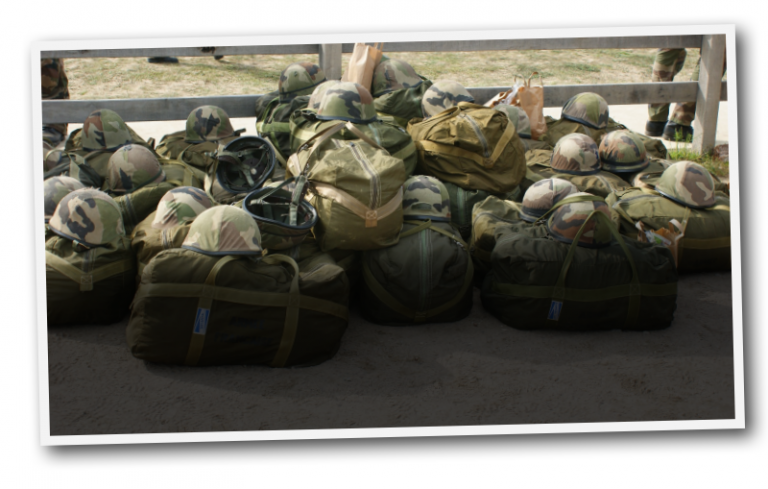 (This is a photo found on Pixabay, not Russian baggage… but just what I could find)- Meranda
Prior to realizing we were gong to have to leave the farm, I remember being with my kids and watching through binoculars as two military vehicles pull up to a group of at least 20 people, who I felt in the dream were Christians and maybe all part of several different families. There were elderly people, as well as parents with little kids. I can't imagine why, but they were all wearing white robes too, and were by the pond at the farm.
It looked like the military personnel were handing out food and water to these people, and when my kids realized this they begged me to go down there too. I knew something was wrong about this though, and as I kept watching saw all the people drop dead after eating the food, which had been poisoned.
Note From Steve -(Meranda, I'm leaving the rest of this in as I saw it, but maybe consider removing it if you don't think it's appropriate for your audience. What I saw was us surviving and basically at war with enemy forces, but the content here is very violent and maybe not suitable under the circumstances)
Following this, several of us tracked down and ambushed this unit, killing them all and taking all their supplies and vehicles. I think we even figured out what food in the vehicles was safe to eat and what wasn't, as we were all hungry at this point due to a lack of food. (Not sure what all is going on here, but things must be getting pretty miserable)
Later, the scene I saw was after a firefight with another group of these people had taken place. I think we'd all wound up near the mountains in North Georgia, and were basically all camping out at this point.
Apparently we capture three of the people that attacked us, and I remember walking up and shooting two of them in the head, killing them instantly. (I can't imagine ever doing something like that, but may have just lost loved ones in that fight as a lot of my family members are missing at this point) When I put the gun to the third girls head though, my aunt stopped me and wound up talking to her for a long time while I calmed down.
What I realize later though, is that she ends up accepting Jesus Christ as her Lord and Savior, after my aunt talks to her. This girl winds up joining our group at this point, and I remember having a hard time trusting her at first due to the atrocities we'd seen her people commit. Also, the enemy forces were Caucasian, and I was led to understand that they were Russian too.
---
whygodreallyexists.com/…/russia-is-producing-next-generation-weapons-while-the-u…
Oct 13, 2015 –

There has been very little effort to modernize, and many of our nuclear missile silos are using technology that is ridiculously outdated.
Aug 14, 2015 – This hurricane, [Sept in New Orleans,] is a sign that in the following December an accidental Russian firing of a nuclear missile attack on …
You've visited this page many times.
whygodreallyexists.com/…/jan-d-sees-russian-subs-with-nuclear-capabilities-off-califo…
Oct 13, 2015 – That is when I noticed he was standing next to a nuclear missile. He started to lovingly caress the weapon. The missile had "MH 70″ painted …
whygodreallyexists.com/…/10-prophetic-visions-coming-to-america-by-rachel-baxter
Aug 5, 2016 – All of a sudden, out in the field, we saw an armament rise up out of the ground and saw missiles launch. At first I thought there was 6 missiles …
whygodreallyexists.com/…/intense-a-must-read-a-dozen-12-dreams-of-china-and-russ…
Oct 13, 2015 – These Russian Fighters jets have been loaded with small nuclear missiles which have also come within a short distance of the coast of Alaska, …
You've visited this page many times.
Jul 15, 2016 –

Last October, China said it was "not frightened" to fight a war with the U.S. following an incident where the guided-missile destroyer USS …
Jun 16, 2016 –

We had some kind of anti-ballistic missile defense system. Three came though untouched, one warhead was struck a glancing blow which …
May 29, 2016 – Anita Merritt Greening I have had dreams of missiles hitting major US cities. The cities were completely blown away. Also, a dream of Russian …
whygodreallyexists.com/…/jose-polancos-prophetic-dream-of-russian-war-and-an-em…
Jun 24, 2016 –

I saw the United States Anti-Missile Defense System trying to destroy the plane from a very high altitude. However, it had a special shield, …
Jun 22, 2016 –

Russia will continue and secretly escalate the funding of arms and missiles of varying types to Iran and other Islamic countries. Eventually …
Dec 5, 2015 – Just as it must be OK that the Navy tested out that SLBM (submarine launched ballistic missile) defense a few weeks ago. I guess it's OK that in …
whygodreallyexists.com/…/angela-whitworths-dream-of-california-breaking-into-the-…
May 2, 2016 – I EVEN SAW THE BEGINNING OF NUCLEAR WAR MISSILES COMING DOWN … BUT THE LORD ASSURED ME THAT HE HAS NOT SET …