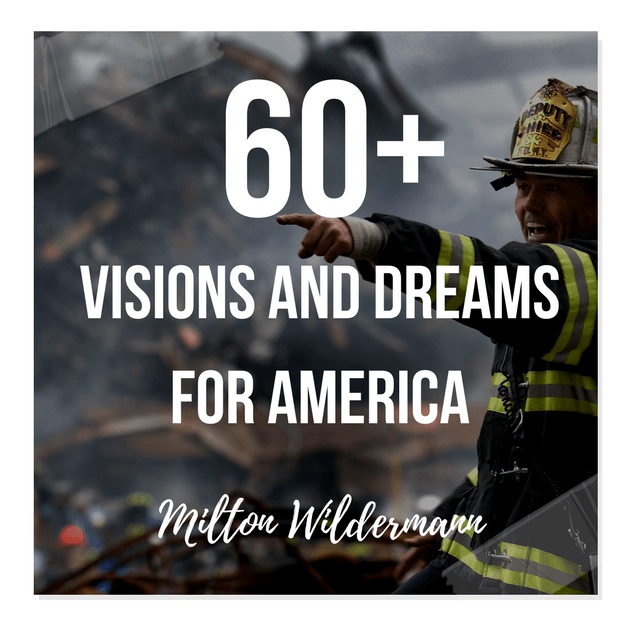 About Milton Wildermann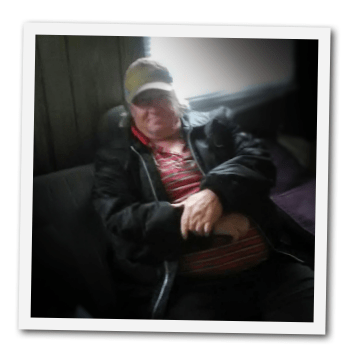 This is a Biography: Hello this is Milton Wildermann. I was born May 31, 1954 to Wilbert and Ruby Lloyd Wildemann. They were both descendants of Illinois pioneer families. I was born at St Clements Hospital, Red Bud Illinois. I am an only. Early in life from 6 to 12 years old I had prophetic dreams about my life that all came true. My mother was like this also. I remember very young praying for and putting my hands on a sick bird that got better. My Dad was a maintenance and later Wildlife technician for Kaskaskia Wildlife Refuge outside of Baldwin, Illinois for 17 years. My mom was President of sheet metal workers union 459 for six years. She also wrote poetry. Later I would write poems in which in contests I would finish ahead of some established poets such as Helen Rilling nominated for Illinois poet laureate and Jody Lawton from Arizona. They finished in front of me also. My elementary school years were unremarkable and I grew up relatively happy on a couple of farms. In high school I was a late bloomer academically and athletically. But that changed the last of my junior year. At seventeen I was an unheralded leader on my track and cross country teams. And that pattern established itself from softball to organizer of reunions, to poetry and academically in college. Never turned down a leadership role. Even if it was a camp counselor. Later after receiving my masters of science in rehabilitation counseling from SIU Carbondale I became a mental health program director in Illinois and Clinical mental health supervisor in Poplar Bluff, Missouri. Had a variety of jobs including security guard for ten years. My parents took me to denominational churches when I was young. At New life Fellowship in Winfield, Alabama on Jan 12th, 2012 I gave my life to Jesus. And almost immediately my gifts started manifesting themselves. Ive been saved 5 years and have many callings in leadership and healing and deliverance as well as principality intercessor and the five fold. Ive been blessed. Have one son Evan Wildermann and two wonderful ladies Sherry Capps and Lizzy Jimenez who I call my daughters. Evan is my only biological child. He has talent in auto mechanics and is a very intelligent 24 year old man.
January 30 · Word and vision of the Lord: great death, starvation, famine and pestilence coming. Great fire, great destruction and disease.
January 28 · Vision: more asteroids coming. Probably getting closer and closer to Earth til one hits it's target.
January 17 · Heard the words: time is running down, it is short and peace will be taken from the Earth.
January 10 · Heard the words: the cities will be sleeping when destruction comes.
January 8 · I have to warn the.people. Great distress of nations. In America fires everywhere. Volcanoes blowing. The west coast Tsunami. Rocked by quakes. Seemingly in many places. Shock waves. Fires everywhere. Great flooding. Famine, pestilence. See people choking maybe from gas or ash. See swarms of insects. Major quakes to destroy cities. Dividing America. Ripped, broken, torn in two. Powerful winds rocking the ocean with great waves. Typhoons, possible hurricanes. A great asteroid. The east coast flooded many bodies floating. Untold damage. See a darkness coming over the land. Great upheaval. America devastated. Great buildings falling. Places and roads splitting. Nucs, attacks. Invasion. Confusion, pandemonium, calamity. Meteors falling. So much coming. Repent America, Repent America, Repent America. You were great. You fell away. Only you can stop it. Repent.
January 8 · I had a profound vision. Saw sky scrapers falling. Roads splitting up the middle and then I saw.nothing but red. And I saw I think soldiers. Wasn't the clearest.
January 2 · Heard the words: lights will dot the sky.
December 29, 2016 · Heard the words: massive quakes coming.
December 25, 2016 · Heard the words: The Earth will shake, quake, rumble and roar and will be split in many places.
December 13, 2016 · Heard the words: threats will come from different countries.
December 5, 2016 · Just saw huge meteor coming and hit the sea. Saw quakes and huge buildings falling. Right before told friend something really bad coming. Almost passed out in convenient store overcome by Holy Spirit. I think much more is coming as I saw things couldn't make out.
November 26, 2016 · Heard the words: World War 3 is coming.
November 13, 2016 · I saw water rushing through the mountains again. It means its getting closer.
November 11, 2016 · Heard the words: The days are winding down. I am open to anyone who will receive me.
November 8, 2016 · Heard the words: the seas will be red.
November 1, 2016 · Heard the words: many quakes are coming.
October 28, 2016 · Tonight went to messianic church. Saw vision of Star of David and the word Holocaust and many people. Could it happen again?
October 28, 2016 · Heard the words: many angels are coming both good and bad and my spirit is coming to rescue many.
October 23, 2016  · In my sleep saw great bombings, missiles, jets. Cannons, missiles from ships. Many ships on the sea. See great waves roaring possibly from typhoon. Great and powerful winds.
October 15, 2016 · Henry Gruver saw Russia attack from the east and China from the west. From Nukes sub's missiles to NYC, Philadelphia, DC, Miami and possibly Florida in the North. From the West. Seattle, LA, Las Vegas, SF. Some have seen Baltimore. I've seen this also.
October 11, 2016 · Heard the words: Miami will be destroyed and I saw a huge wave coming upon the city.
October 10, 2016 · Heard the words: the earth will rumble, weep and moan.
October 10, 2016 · Heard the words: the earth will sway like a drunkard
October 8, 2016 · Heard the words: The land will be split in places cause of the quakes.
October 5, 2016 · At church I saw Jesus in sky and people coming up to him.
October 3, 2016 · Saw a vision like things coming in the air many many of them. Spirits?
October 2, 2016 · Heard the words: The winds of change are coming abruptly.
September 30, 2016 · Heard the words: the sky will be dotted with meteors.
September 19, 2016 · Heard the words: the walls of Jericho are coming down.
September 13, 2016 · Saw vision of Statue of Liberty. In the background Babylon is falling. Is falling.
September 5, 2016 · Heard the words: the earth will wobble badly.
September 4, 2016 · Heard the words: the world will be like a torture chamber.
August 27, 2016 · Vision of God fulfilled again: From a 2013 vision. Saw much marine life dead on the shore. 1000000, dead fish washed up on New Jersey shore. Apocalyptic folks.
August 24, 2016 · Few months ago I saw vision with beings with fly heads and human bodies. I think its in Rev 9. Translation: Satan Lord of the flies and his demons. Had wings like flies too.
August 23, 2016 · Heard the words: the real crusaders of Christ are coming and yet are already here.
August 16, 2016 · Word of the Lord fulfilled: The fabric of America will be ripped to shreds. Since one year ago much has happened to tear the fabric of America to shreds. Mostly the laws and the omission of laws or the blatant disregard of the constitution. Daniel 7: And he will look to change the times and laws of the land. I wonder who has done that?
August 16, 2016 · Heard the Words: America is a sinking ship. Great disasters are coming because they won't repent.
August 10, 2016 · Vision: great tornado coming to Kansas.
August 6, 2016 · Vision: saw a great army coming.
July 28, 2016 · Been seeing lately earthquake scenes of mass destruction. Buildings, bridges, tressels, turnpike tressels, fires, gas leaks, explosions.
July 23, 2016 · Heard the words: man's institutions will crumble into the ground.
July 20, 2016 · Vision.of God: saw huge earthquake and the ground sinking and falling in. Major upheaval. May be Rev 6.
July 19, 2016 · Heard the words: monster events are coming to rock the world to its foundation
June 27, 2016 · Dear people: I'm in tears. I saw about seven or eight visions about the east coast tsunami. And now a dream. I saw so many bodies floating. Waves blasting people on beaches. Docks and seaboard devastated. The statue of liberty decimated and a huge dam in New York blasted out and massive flooding. Florida sunk like a rock. Please keep telling the people. If you there flee to the mountains. I've had 905. Visions come true. This is not an exception.
June 23, 2016 · Heard the words: THE LAND WILL BE MADE DESOLATE BY FIRE, AND FAMINE, WAR AND PESTILENCE BUT I. AM YOUR SAVIOR.
June 22, 2016 · Heard the words; a great massacre is coming.
June 10, 2016 · In my sleep saw huge dam blow and gushing water everywhere.
Another Confirmation – Here Youtube, Kim Wier
June 8, 2016 · Heard the words: the tectonic plates of the Earth will be shifting
June 5, 2016 ·I saw a huge wave of water. Believe it's tsunamis. Feel like it's going toward northern California and south Oregon.  (Milton Wildermann- Word popped up in my head California. But others say extreme southern Oregon. Its huge.)
May 29, 2016 · Heard the words: there will be many false flags.
May 29, 2016 · Heard the words: beware of the leopard.
Other Comments:
Milton Wildermann- It's the union of Iran, Iraq, Afghanistan, Turkmenistan and sub countries. The last empire in which the beast will reign.
Kathy Foster Sanders I had a vision of a gate closing and in the gate I saw three animals carvings. I researched. The carvings are LEOPARDS on the Sheep's gate of Jerusalem.
May 20, 2016 · Heard the words: a great spiritual shift is coming
May 17, 2016 · Vision: saw the sun and it looked like there was a smaller Sun beside it.
May 16, 2016 · Heard the words: things are winding down and being put in position.
May 8, 2016 · Vision: I saw the Empire State building fall and NYC in all effect leveled. A great shock wave from nukes. The tsunami will blast it and Manhattan Island. All our symbols Will be leveled. And the stock exchange. With Russian warships and nuclear subs, paratroopers and a full scale attack. Oh Babylon how you have fallen. In one hour You will be destroyed.
May 3, 2016 ·Vision: There seemed to be a huge solar flare and radiation. Saw fireballs and a huge meteor that hit the ocean. Huge tsunami and immense devastation.
May 1, 2016 · Word and vision of the Lord: massive, massive quake coming. Asked him if I could use massive twice.
April 25, 2016 · Vision of God: saw huge storm and the eye of it. A great typhoon is coming I believe the Philippines.
April 21, 2016 · Heard the words: In the coming days you will see my glory and my judgement.
March 21 at 11:16am · Heard the words: great judgement is coming to Japan.
March 17 at 11:27am · Heard the words: a great comet is coming.
March 16 at 7:31pm · Vision: saw explosions on the sun.