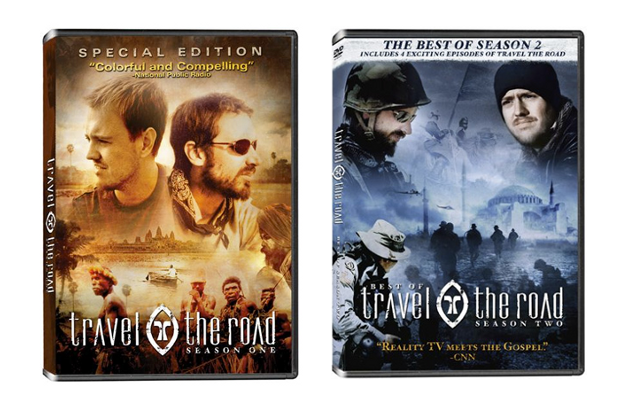 From the Jungles of the Amazon to the war zones of Afghanistan, Travel The Road has strived to reach the most remote peoples and dangerous regions of the world with the Gospel. So far, they have been to over 94 countries since 1998, and each year, they continue to bring the Word of God to places it has never gone to before.
The Series
Travel the Road is a groundbreaking Christian reality series that follows the lives of missionaries, Timothy Scott and William Decker, as they journey to the ends of the earth to preach the Gospel.
Watch two men as they accomplish the Great Commission, and learn from their series how to witness in your own territory.
Support Travel The Road
50+ Episode Complete Library – DVD + digital downloads (44 episodes on DVD (Seasons 1-3, 7 Days in Haiti, The Source. Plus 44 episodes of these disc sets as Digital Downloads)) $99 here